BJP warns leaders over beef remarks
PEN Int'l stands in solidarity with writers over 'rising intolerance'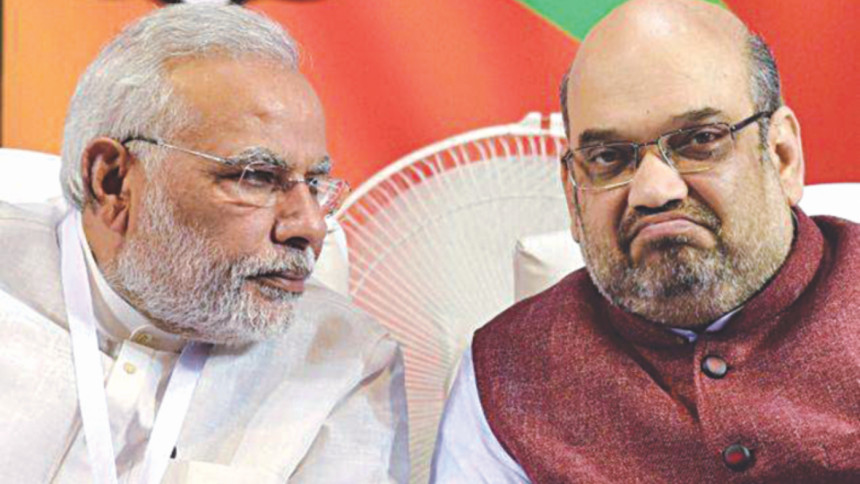 Prime Minister Narendra Modi is "angry" with party leaders who made incendiary statements in the aftermath of the Dadri killing over beef rumours and party chief Amit Shah yesterday pulled up those involved.
Shah reportedly warned them against making such comments and conveyed the PM's views to them, sources said.
Those summoned included Haryana Chief Minister Manohar Lal Khattar, Union Minister Mahesh Sharma, party lawmaker Sangeet Som and controversial party leaders Sakshi Maharaj and Sanjay Baliyan.
The leaders' words had triggered controversy, with 42 authors returning their Sahitya Akademi Awards, blaming the mood of "intolerance" in the country. 
The leaders however maintained it was a routine engagement.
Standing in solidarity with Indian authors who are protesting against "rising intolerance" in the country, PEN International — a global association of writers — has urged India to provide better protection to such individuals and safeguard free speech as guaranteed by the Constitution.
In a statement on Saturday, delegates from 73 countries participating in the 81st Congress of Pen International in Quebec City in Canada, also expressed solidarity with the writers and artistes, who have returned their prestigious awards in protest.
Simultaneously, PEN International president John Ralston Saul has written a letter to President Pranab Mukerjee, Modi and the Sahitya Akademi, urging the Indian government to take "immediate steps" to protect the rights of everyone, including writers and artists.
PEN International is the world's leading association of writers, working to promote literature and defend freedom of expression around the world.