BB heist: Ex-RCBC branch head denies involvement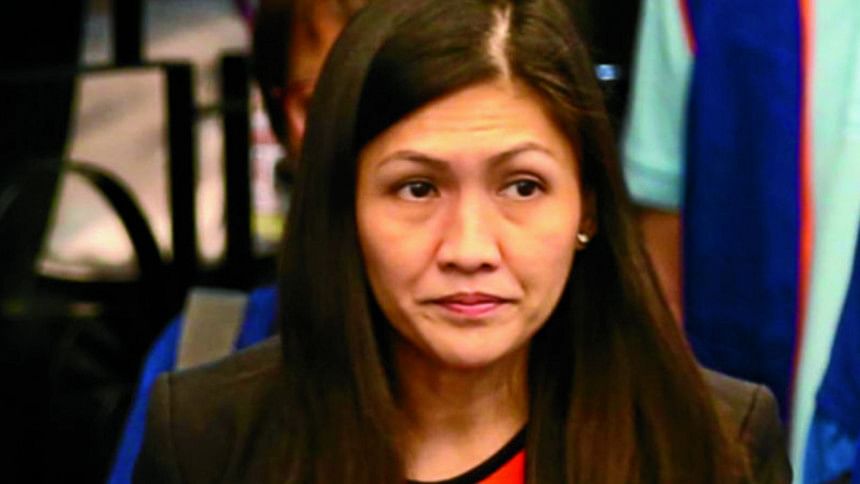 Former Rizal Commercial Banking Corp (RCBC) Branch Manager Maia Santos-Deguito today denied involvement in the transfer of stolen $81-million funds from the Bangladesh Bank (BB) to RCBC using fictitious accounts.
Deguito is facing a case for money laundering which was filed by the Anti-Money Laundering Council (AMLC).
However, a copy of the affidavit was not immediately available.
Deguito and casino junket operator Kam Sin "Kim" Wong were given until 5:00pm Tuesday next to submit their counter-affidavits instead of the one-week extension that they are seeking.
Both Deguito through counsel Atty Ferdie Topacio and Wong through Atty Kristoffer James Purisima are facing the same offense. Both camps said they need an extension of time to respond to the case following the filing of another complaint against remittance firm Philrem Service Corporation (Philrem).
Purisima said they have yet to submit their counter-affidavit because they sought a reconsideration on the decision of the Department of Justice's (DOJ) investigating Prosecutor Gilmarie Pacamara.
"We filed a motion to seek the reconsideration of the verbal denial earlier as well as the consolidation of cases," Purisima said in a text message.
Meanwhile, Topacio questioned why the AMLC has not yet filed a case against RCBC officials.
"This started with RCBC [officials]. They were responsible for the entry of the money. The high officials of the RCBC allowed it. Why are they cleared of charges?" Topacio asked.
"I call on the AMLC to act on and probe the matter so that not only the small fry [personalities] are charged but the major players as well," Topacio added.
Copyright: Philippine Daily Inquirer/ Asia News Network