RCBC accuses Bangladesh of heist 'cover-up'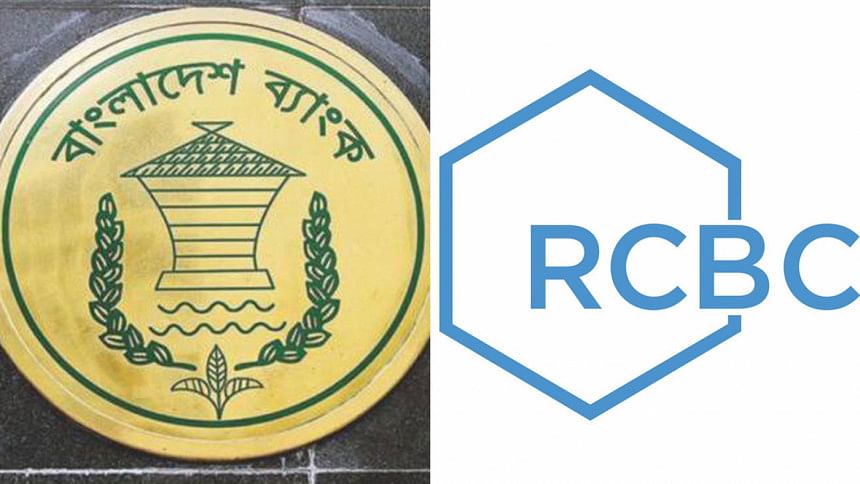 The Philippines bank through which

$81 million stolen from Bangladesh's central bank

was channelled in February 2016 has accused Dhaka's monetary authority of covering up its negligence and demanded that it stop making the bank a "scapegoat."
Rizal Commercial Banking Corp (RCBC) was responding to comments on Saturday by Bangladesh Finance Minister Abul Maal Abdul Muhith who said he wanted to "wipe-out" the Manila-based bank.
The comments follow a Reuters story that Bangladesh Bank (BB) had asked the New York Federal Reserve of New York to join a lawsuit it was considering filing against RCBC seeking damages, according to several sources.
"RCBC has revealed everything it legally could to the (Philippine) Senate and its regulator, the Bangko Sentral ng Pilipinas. BB however, has concealed everything it could. The contrast is telling," George dela Cuesta, head of legal affairs at RCBC, said in a statement on Tuesday.
Unidentified hackers stole $81 million from Bangladesh Bank's account at the New York Fed in February last year, using fraudulent orders on the SWIFT payments system. The money was sent to accounts at Manila-based Rizal Commercial Banking Corp and then disappeared into the casino industry in the Philippines.
Nearly two years later, there is no word on who was responsible and Bangladesh Bank has been able to retrieve only about $15 million, mostly from a Manila junket operator.
"BB is definitely partly to blame for the heist. Its refusal to be transparent is a continuing cover-up and a disservice to global efforts to combat cybercrime," dela Cuesta said. "RCBC is clearly a victim of BB's negligence."
RCBC has blamed rogue employees and Philippine prosecutors have filed money laundering charges against a former RCBC bank manager and four people who owned the bank accounts where the funds were sent, but are not identifiable since the accounts were in fake names. They are the only people to be formally cited anywhere in the world in association with the crime.
RCBC was fined a record one billion pesos ($20 million) by the country's central bank last year for its failure to prevent the movement of the stolen money through it.
"BB must be sanctioned until it owns up and shares what it knows to prevent a repeat. Up to now, not one Bangladeshi has been identified in the inside job, much more hauled to the court," dela Cuesta said.