'Bangladeshi migrants in Indonesia to be sent back soon'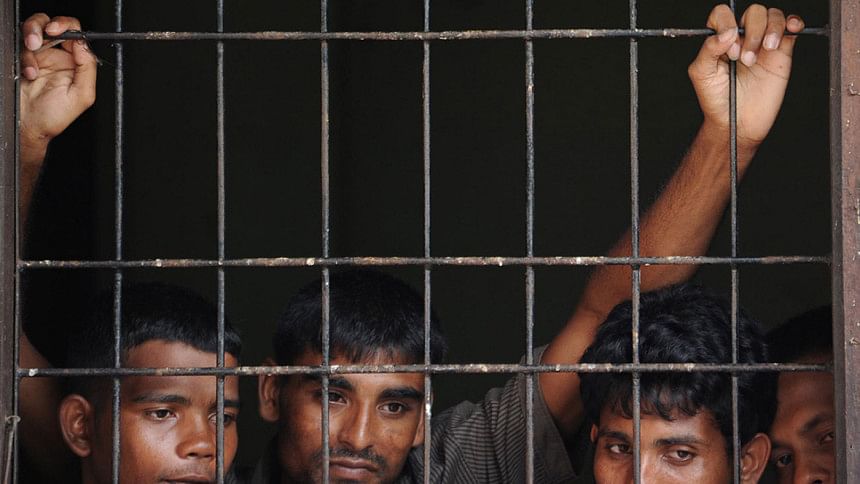 Indonesia expects Bangladeshi migrants who landed on its shores to be sent home in a matter of weeks once the necessary documentation is done, said an immigration official.
The Indonesian authorities consider the Bangladeshis to be economic migrants who undertook the treacherous sea journey to Southeast Asian countries such as Malaysia to escape poverty at home.
"The Bangladeshi government has committed to taking back all its citizens. Indonesia will do its best to help with the process," Mirza Iskandar, investigation and enforcement director at the national immigration office in Jakarta, told The Straits Times.
Asked how soon the Bangladeshis would be repatriated, he said: "Can't be in a week's time, maybe two or three weeks."
While Jakarta will be sending Bangladeshis home, it has agreed to allow Muslim Rohingya refugees, who face persecution in Myanmar where they are considered stateless, to stay on until they are accepted by a third country.
There are more than 800 Bangladeshis in Aceh province and another 56 in North Sumatra.
They were rescued together with more than 1,000 Rohingya off the eastern part of Sumatra island by local fishermen about a week ago.
Armiftahul Arifin, head of the local prosecutors' office who is helping with the registration process for the Bangladeshis, said that they would be sent to Medan, North Sumatra, before their trip home.
The social affairs ministry would take care of them during the short stay, three days at most.
"We are yet to be informed of the detailed plan - whether the Bangladesh Embassy will bring in a chartered plane or use commercial flights, which means transporting them in batches of between 30 and 50," Armiftahul told The Straits Times.
As for the Rohingya, law and human rights minister Yasonna Laoly said president Joko Widodo had agreed to a temporary stay until the United Nations High Commissioner for Refugees (UNHCR) can find a third country to take them.
"This is because we don't have enough funds to handle this. Indonesia's population has kept increasing... We cannot afford to take on the additional task of accommodating the Rohingya," Yasonna told reporters in Medan on Sunday.
Asked about the welfare of the Rohingya, Jeff Savage, a Jakarta-based senior protection officer with the UNHCR, told The Straits Times: "The government, IOM (International Organisation for Migration) and all the partners are working together to make sure ...the Rohingya have a roof over their heads, their stomachs are full and they get medical care."