Army takes control of Delhi water link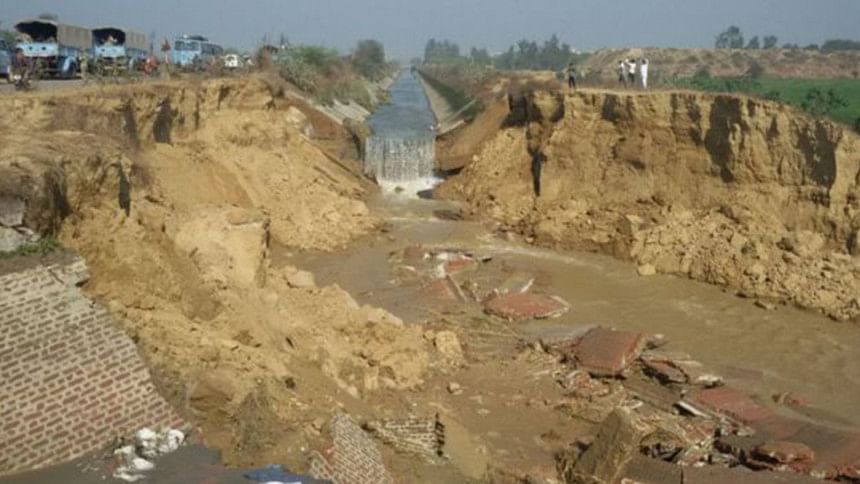 India's army has taken control of a key canal that supplies water to Delhi, the capital's Chief Minister Arvind Kejriwal has said.
Protesters from the Jat community demanding job quotas in neighbouring Haryana state seized the Munak canal.
The blockage and damage to water treatment plants led to a disruption of supplies to Delhi.
Sixteen people have been killed and hundreds wounded in three days of riots, a senior official told the BBC.
Hundreds of water tankers are being despatched across Delhi and schools are closed after supplies from a canal were sabotaged during violent protests.
The army took control of parts of the canal on Monday morning, but it's unclear how long repairs will take.
Why are the Jats angry?
-The land-owning Jat community is relatively affluent and has traditionally been seen as upper caste.
-They are mainly based in Haryana and seven other states in northern India.
-Comprising 27% of the voters in Haryana and dominating a third of the 90 state assembly seats, they are a politically influential community. Seven of the 10 chief ministers in Haryana have been Jats.
-The Jats are currently listed as upper caste but the demonstrators have been demanding inclusion in caste quotas for jobs and education opportunities that have been available to lower castes since 1991.
-In March 2014 the Congress-led national government said it would re-categorise Jats as Other Backward Castes (OBC), opening the way to government job quotas.
-But India's Supreme Court turned it down in 2015, saying that the Jats were not a backward community.
-As jobs have dried up in the private sector and farming incomes have declined, the community has demanded the reinstatement of their backward caste status to enable them to secure government jobs.
Kejriwal said the army was "trying to assess in how much time water would reach Delhi and whether any damage had been done to the canal".
Protesters went on the rampage despite a curfew and the deployment of the army, which is reported to have opened fire on them in the districts of Rohtak and Jhajjar.
The violence forced the closure of several key roads and national highways, and paralysed the railway system in north India.
Senior administration official PK Das told BBC Hindi that 16 people had died and about 300 were injured, among them several policemen.
After days of violence, the government in Haryana announced on Sunday that it would table a bill granting the demands of the Jat community in the state assembly.
Meanwhile, India's federal government has said it will set up a top-level committee to look into the grievances of Jats.