84 migrants still missing after boat sinks off Libya: IOM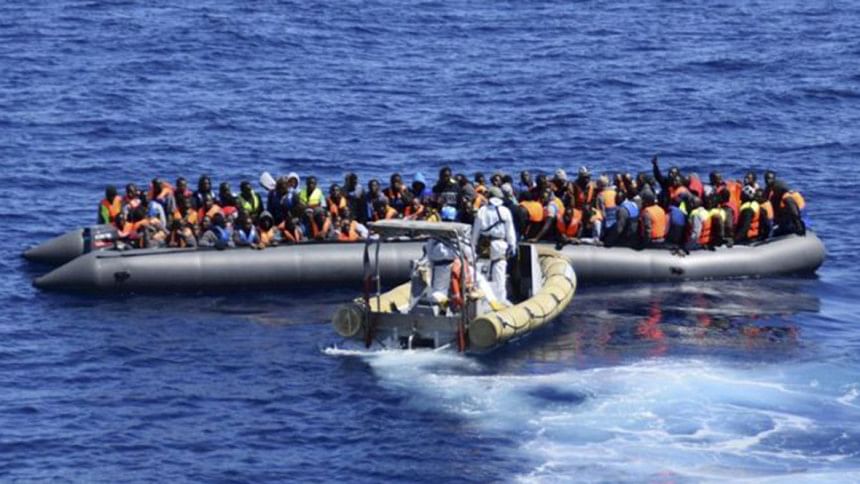 Eighty-four migrants are still missing after an inflatable craft sank off the coast of Libya, according to survivors cited by the International Organization for Migration (IOM) on Saturday.
Twenty-six people were rescued from the boat which sank on Friday, and were questioned overnight. "According to testimonies gathered by IOM in Lampedusa 84 people went missing," IOM spokesman in Italy Flavio Di Giacomo wrote on his Twitter feed.
Earlier Saturday Italy's coastguard said an Italian cargo ship had rescued 26 migrants from a flimsy boat sinking off the coast of Libya but voiced fears that tens more could be missing.
The coastguard received a call from a satellite phone late Friday that helped locate the stricken inflatable and called on the merchant ship to make a detour to the area about four miles (seven kilometres) off the Libyan coast near Sabratha.
The nationalities of the rescued migrants, who were transferred to a coastguard vessel and taken to the Italian island of Lampedusa, were not immediately known.
More than 350,000 people fleeing conflict and poverty have reached Italy on boats from Libya since the start of 2014, as Europe battles its biggest migration crisis since World War II.