Hard journey to the boardroom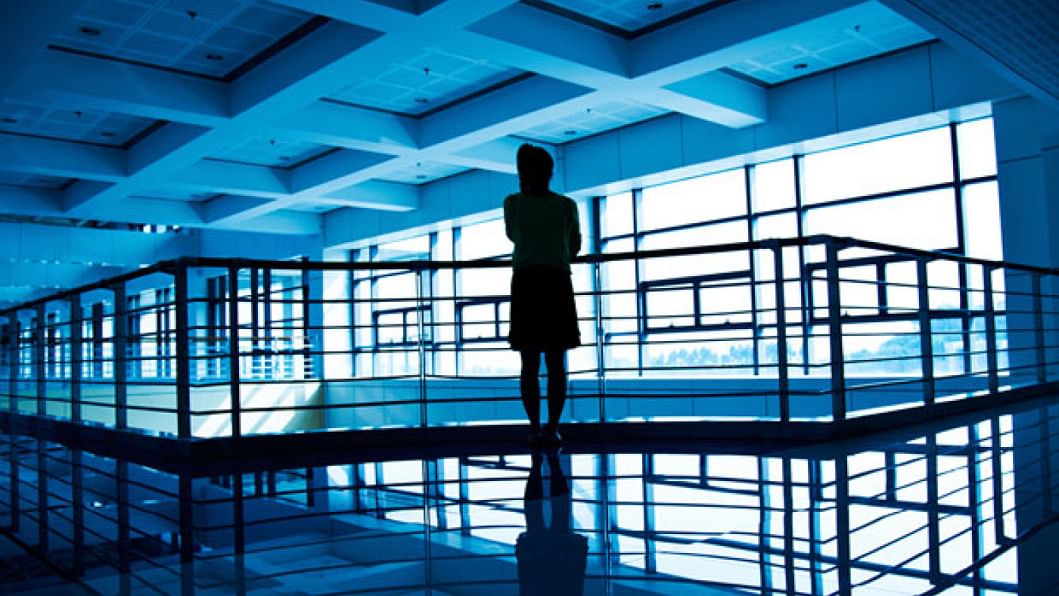 The theme for this year's International Women's Day was Women in the Changing World of Work: Planet 50-50 by 2030. Around the world, women and men were invited to pledge their utmost efforts in achieving workplace gender parity by 2030. Sadly, in many parts of the world this remains an ambitious plan, notably in our native Nigeria. Walk into any boardroom in downtown Lagos or Abuja and it will be overwhelmingly male-dominated. Just what is stopping our Nigerian sisters from breaking the glass ceiling?
The feminist movements of the 1960s and 1970s mean that in many developed countries, women have been pouring into the workplace for over 40 years. Yet the unfortunate reality is that Nigeria has been left lagging behind. In fact, a quick glance over the first 20 listed companies on the Nigeria Stock Exchange (NSE) reveals that seven of the listed companies don't have a single woman on their board, and that five have only one woman each. Erelu Angela Adebayo, former first lady of Ekiti State and the first ever chairwoman of WEMABOD Estates Limited (one of Nigeria's leading real estate firms) said: "I have been chairman of WEMABOD, chairman of Afriland Properties, board member of Dangote Foundation and many more. And in all of them, I am the only woman and it makes me think that I am a token woman."
Whilst the Nigerian economy has exploded and our industry has been catapulted into the 21st century, attitudes towards gender roles are deeply rooted in traditions and we raise our daughters accordingly. University education is very important to Nigerians—in elitist circles a Master's degree from a foreign university will deem you excellent wife material, but not necessarily capable of holding your own in a company boardroom. The mentality in Nigeria simply doesn't accommodate young women who come out of university keen to get going on establishing high-flying careers. As renowned Nigerian author and outspoken feminist Chimamanda Ngozi Adichie said on society's attitudes to young women, "You can have ambition, but not too much, otherwise you'll threaten the man." The harsh reality is that we Nigerians raise our daughters to believe that they aren't capable of reaching the same heights as men.
Encouragingly, in spite of such circumstances and mentalities, organisations are popping up across the country to foster female leadership and help women climb the career ladder. One such initiative is Women in Successful Careers (WISCAR), created in 2008 by renowned Nigerian businesswoman Amina Oyagbola. WISCAR, based in Lagos, offers young professional women strategic guidance and support to assist them in better navigating their career pathways. During her 25-year-long career, Oyagbola has noticed that without advice on how to navigate the corporate world, young professional women become confused and isolated, and suffer a loss of confidence in their ability to overcome these challenges. In response to such downfalls WISCAR provides young women with a one year long mentoring plan conducted by top-level professionals, and advocates for gender friendly policy in the corporate world.
Women who do manage to make it to the top ranks of companies initiate positive change in both the corporate world and society as a whole. Indeed, female managers and CEOs are deemed more trustworthy and collaborative than their male counterparts. Nigerian economist Mrs Dr. Nike Akande noted: "They [women] possess very strong business ideas and seek to share their business ideas with others who may benefit from their discoveries." Women are also better problem-solvers and mentors to young colleagues—benefitting the future of the company.
Promisingly change is on the horizon, notably in the traditionally male dominated banking sector of Nigeria. Former Central Bank of Nigeria (CBN) governor, the Emir of Kano Sanusi Lamido Sanusi, put into place a policy stating that 40 percent of the bank's top management and 30 percent of board directors should be women during his tenure at the CBN—which lasted from 2009 to  2014. "I am a very strong believer in diversity, be it gender, ethnic or religious, but I believe it can never be achieved by sacrificing merit and competence," he said.
What remains clear for the moment is that Nigerian women are highly capable professional women, pushing for change in a patriarchal corporate world that is slowly beginning to shift.  How do we speed up the process of obtaining better gender equality in the professional world? Whilst this may remain a tricky question to answer, one possible option may be to take a page from the Nigerian banking sector's book.