The vanishing act
Where do the old planes that won't fly again go? Or the broken ships and heavy machineries? One place to find them is Dholaipar in Jatrabari. But what do they do there?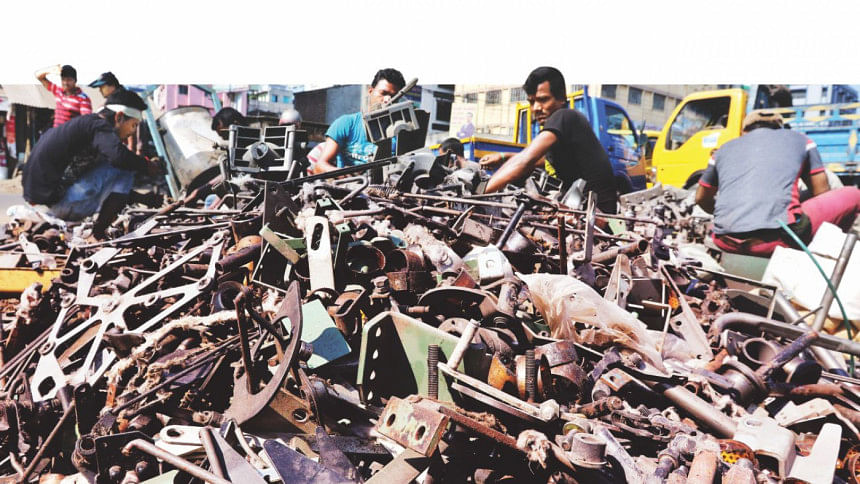 It was not too long ago when aeroplane enthusiasts of the world, those who were old enough, were saddened by the demise of the McDonnell Douglas DC-10. People from across the world queued up at an airport in the UK to be in the last ever passenger flight of the airliner which was then operated by only Biman Bangladesh Airlines.
The once famous plane was in its last legs. Newer, younger, modern and certainly more efficient planes sidelined it and eventually forced it to retire altogether.
You may wonder what happened to those planes that served Biman, our national flag carrier, for so long.
Well, I can tell you what happened to at least one of them.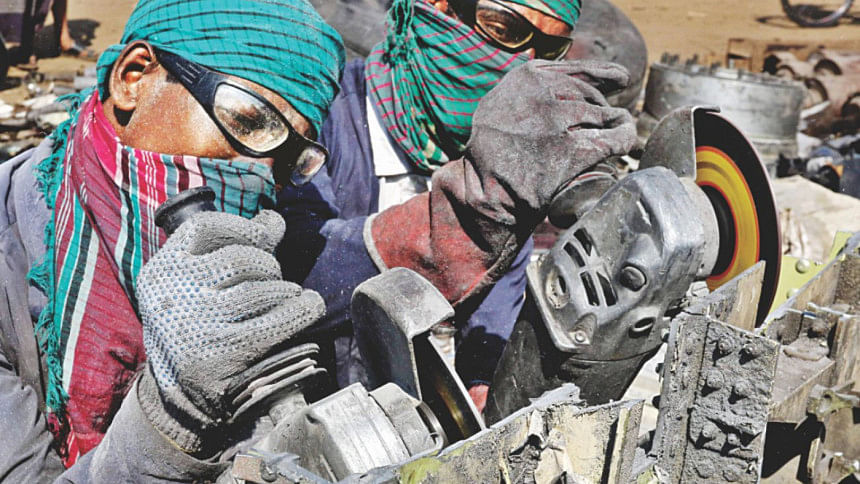 If you go towards Postagola Bridge in Old Dhaka from Jatrabari you should find it in Dholaipar. However, you won't recognise it at all. Perhaps the large tyres lying in a heap of crushed and mangled metals would give you a hint.
The once majestic airliner is now being crushed and shredded to bits and being sold in kilogrammes.
The owner of a scrap shop bought the plane for Tk 52.3 lakh, including VAT, in the hope that aviation-grade aluminium would fetch him quite a bit of profit.
However, Nesar Uddin, manager of the shop, said the purchase apparently was not that wise. He said the demand for the aluminium was low and its quantity in the plane was less than what they had hoped for.
He claimed that the plane incurred them about Tk 20 lakh loss.
The entire area has hundreds of shops that deal in scrap metals. From metal to large ships that had been scrapped in Chittagong to heavy machinery from garment factories, they have it all.
All is sold in kgs.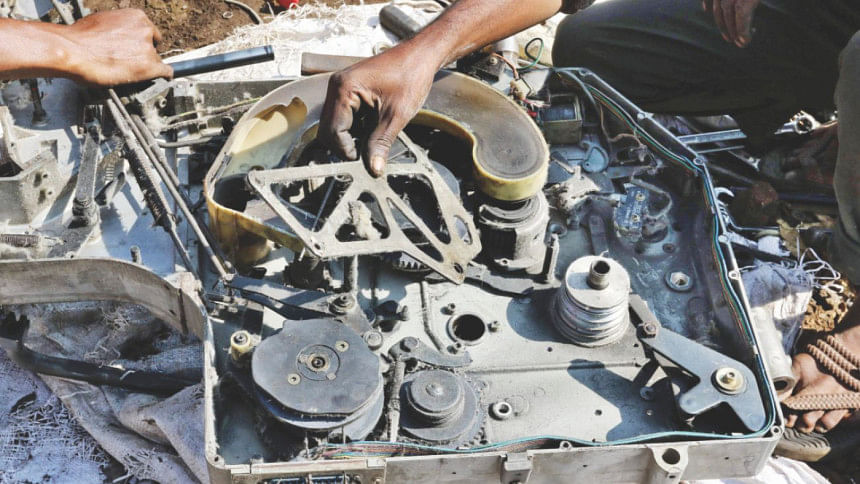 Hundreds of shops employing over a thousand workers turn into an awesome machine that has the capability to take anything you throw at it and make it disappear in days.
This machine breaks everything down to their cores and values them for what they are.
The iron goes to steel mills and the aluminium goes into kitchen utensil factories. Copper is separated to be used in making electric cables. Zinc and lead go to battery factories.
Plastic is shredded and melted into small pieces which are melted again to make plastic things like buckets and patio furniture.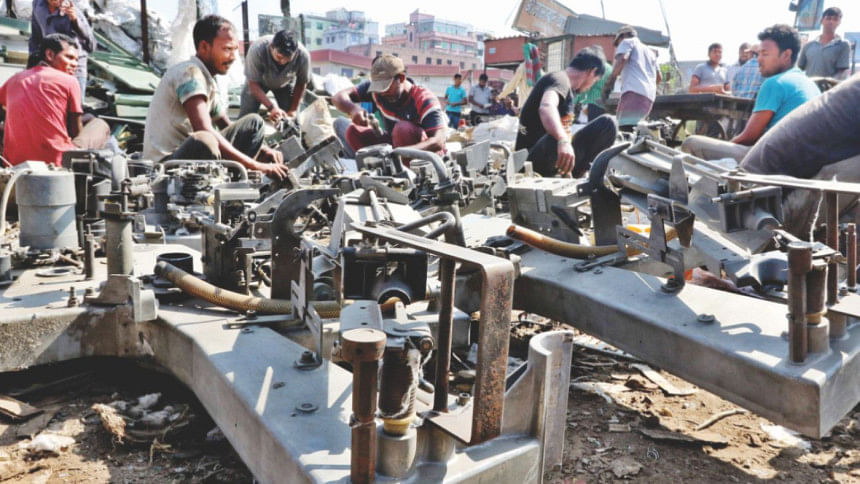 All this is being driven by the market. There is no specific space allocated by the government where scrap yards could go on doing their business. The little bit of space in front of their shops is all they have.
And their business is dependent on the market as well.
Nesar told The Daily Star that quite a few shops in their neighbourhood had to close as the price of iron rods plummeted recently.
Traders of the area were, however, hopeful about their future. They said things would pick up eventually and the closed shops would reopen.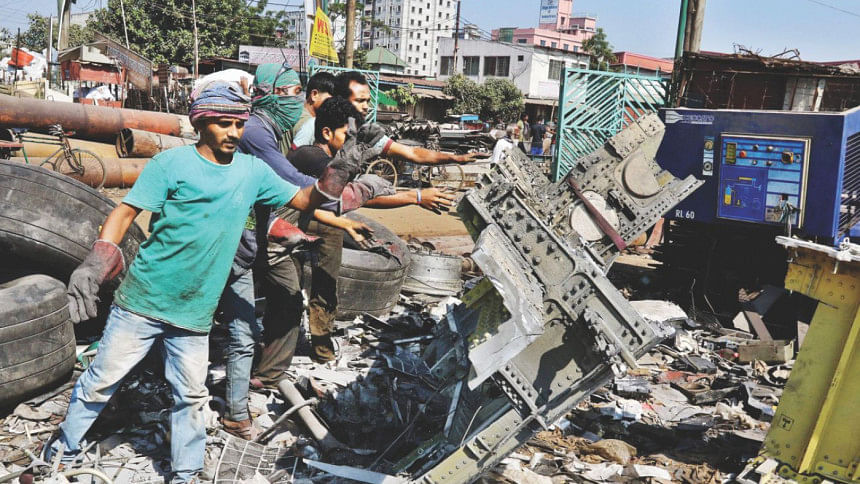 They are probably right. When garbage disposal is such a huge problem in this country, the ability to make large things, a plane for instance, disappear and feed different industries with raw materials is extraordinary.