Who Said What After August 15
Who Said What After August 15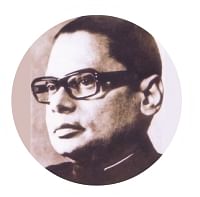 "President Khandaker Moshtaque Ahmed believes in democracy and he wants to restore democratic atmosphere in the country."
-- Justice Abu Sayeed Chowdhury, who had served as the president from Jan 1972-Dec 1973 during the Bangabandhu government and later joined the Moshtaque regime as foreign minister, said this in London on August 23, 1975.
"I don't think so… I am being taken to an army detention camp."
-- Tajuddin Ahmed said this while being taken away by army personnel from his residence on August 23. He was replying to The Sunday Telegraph journalist's question if he would join the Moshhtaque cabinet. Tajuddin was prime minister of the wartime government in 1971 and later served as finance minister of the Bangabandhu government before being asked to resign in October 1974.
"It is a historic step. May Allah bless you [Moshtaque]!"
-- Maulana Abdul Hamid Khan Bhasani, who earlier was the president of AL and later floated the National Awami Party, made the wish on Aug 16, congratulating and supporting the Moshtaque government.
"I have to temporarily assume the office of chief of army staff and chief martial law administrator on the request of the people of Bangladesh, army, navy, air force, BDR, police, Ansar and others."
-- General Ziaur Rahman, who was made army chief by the Moshtaque government installed by the killers of Bangabandhu, said this in an address to the nation on November 7 following a coup.
"They are the brightest sons of the armed forces."
-- In an address to the nation through radio on October 3, Khandaker Moshtaque Ahmed, who had been the commerce minister of Bangabandhu government, said this to praise the killers of Sheikh Mujib after being installed in the presidency by the same killers.
"Khandaker Moshtaque Ahmed has set a great instance by handing over power [to me] despite his countrywide popularity, which is rare in any developing country and is a matter of pride for the people of this country."
-- Chief Justice ASM Sayem, who was made president replacing Moshtaque on November 6 following a coup, said this in an address to the nation on November 7, appreciating his predecessor as a counter coup later that day changed the situation.
"We were forced at gunpoint to become ministers [of the Moshtaque government]."
-- AL leader Asaduzzaman Khan, then leader of the opposition, said this in parliament on April 7, 1979 after BNP lawmakers teased him saying that some AL leaders, including Asaduzzaman himself, had joined the Moshtaque cabinet after the assassination of Bangabandhu.
"May Allah bless the President [Moshtaque] in establishing rule of law, peace and happiness in the country by uprooting corruption."
-- Abdur Rashid Tarkabagish, who was AL president twice, made the wish on Aug 17, congratulating Moshtaque's takeover.
"Mass revolt must be waged to ensure trial of Bangabandhu's killers on the soil of Bengal."
-- Current President of the Communist Party of Bangladesh Mujahidul Islam Selim, who was DUCSU vice-president and a member of CPB's Dhaka city unit back then, said this at a rally on Dhaka university campus on November 4, 1975. The CPB staged several protest rallies after August 15, condemning the assassination of Bangabandhu.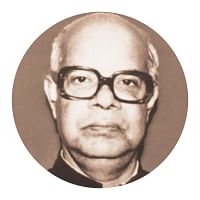 "The Pharaoh has fallen. The country has been freed from the autocrat."
-- Abdul Malek Ukil, then speaker of parliament dominated by the AL, said this in London in September 1975.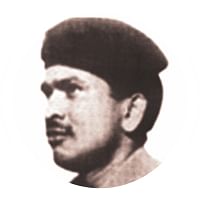 "They've made a big mistake. They shouldn't have allowed Sheikh Mujib's burial. Now a shrine will be built there. His body should have been thrown into the Bay of Bengal."
-- Lt Col MA Taher, field commander of the Revolutionary Gono Bahini of JSD, said this on August 17 when Naim Jahangir, a Dhaka University student who had fought the Liberation War alongside Taher, visited him at his residence -- according to an upcoming book of  Mohiuddin Ahmed. Taher was reportedly present at Moshtaque's oath-taking ceremony.
"In the greater national interest, the armed forces have taken over power under the leadership of Khandaker Moshtaque Ahmed by overthrowing former president Sheikh Mujibur Rahman."
-- State run news agency BSS reported on August 15, 1975, regarding the changeover.
Compiled by : Shakhawat Liton and Rashidul Hasan