Wasfia Nazreen's achievements: An overview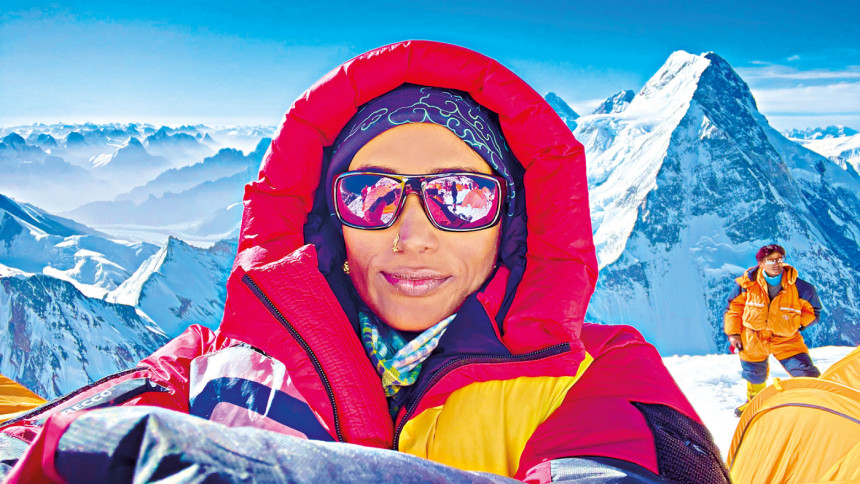 Mount Elbrus
Europe's Highest Mountain
Height: 18,510 ft
Vinson Massif 
Antarctica's highest mountain
Height: 16,050 ft
Aconcagua 
Highest Peak of South America
Height: 22,838 ft
Denali North America's highest peak
Height: 20,310 ft
Mount Kilimanjaro
Highest Peak in Africa
Height: 19,341 ft
Carstensz Pyramid 
Oceania's highest mountain
Height: 16,024 ft
Mount Everest
Highest Mountain on Earth
Height: 29,029 ft
K2 Second Highest Peak in the World
Height: 28,251 ft
Wasfia Nazreen is mostly known for being the only Bangladeshi and the first Bengali to climb the Seven Summits or, the highest mountains of every continent. Her passion, however, has always been propelled by causes close to her heart and grounded in a strong foundation of meditation and self-realisation practices. She is the only female to hold the simultaneous titles of National Geographic Explorer and Adventurer.
An outspoken activist since her late teens, Wasfia has risked everything for the causes she believes in. She has won numerous national and global awards for her activism and commitment to empowering women through the field of adventure.
She was named by Men's Journal as one of the 25 most adventurous women of the past 25 years, and by Outside magazine as one of 40 women in the last 40 years who have advanced and challenged the outdoor world through their leadership, innovation, and athletic feats.