Sura Krishna targets Asian zenith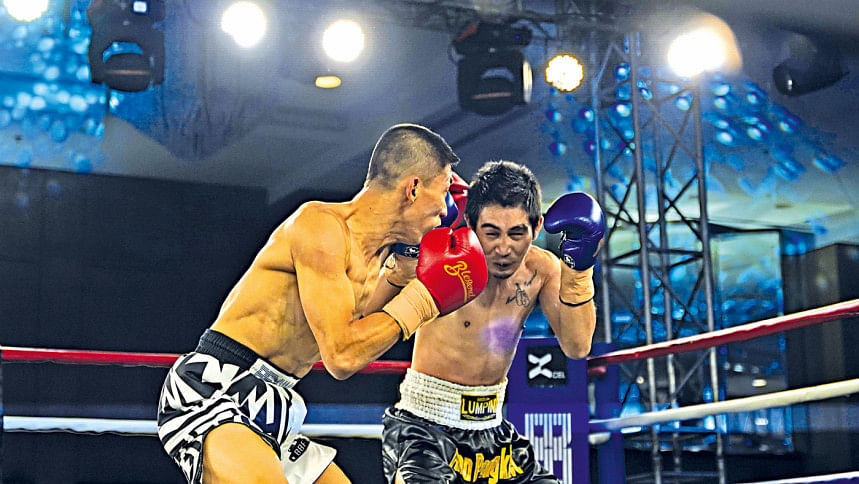 "Recently when I visited my locality in Rangamati, people inquired about professional boxing and how their children can pursue their passion in the sport. It gives me a lot of pleasure," said a thoroughly content Sura Krishna Chakma, Bangladesh's first professional boxer and the champion of the first international professional boxing tournament held in the country last year.
Moreover, the way a young Tanjila Tanjila fought neck-to-neck against a celebrated competitor in Ruqsana Begum, Sura Krishna has ample reasons to believe that Bangladesh boxing's future is brighter than what was previously assumed.
"There were few people who would tell me that there is no point in boxing because neither future nor financial security was in it," Sura Krishna told The Daily Star in an interview.
The 28-year-old believes that the challenges remain the same for him and his peers after having witnessed the transformation in people's perception, albeit not in leaps and bounds.
"I think the recent international event [WBU Intercontinental Championship] was a great success. In addition, Tanjila's performance gave me hope. My thought was that she would be knocked out [by Ruqsana] early but her fighting spirit just surprised me," Sura Krishna said with pride.
He continued, "On the other hand, I'm very much pleased with my performance as I had beaten a superior Thai opponent in my maiden six-round fight. Now my Asian rankings will improve and, hopefully, I'll be eligible for an eight-round fight so that I can compete for a title and improve on financial grounds."
"I can give you just one example to understand the obstacle we are facing: I need to spend more or less Tk 40,000 monthly for my nutrition, practice and other expenses. Now the question is, from where I will get this money," he informed.
"There is potential but without facilities and foundation you cannot achieve your desired goals [in big international events]," opined Sura Krishna, who however believes that he can achieve the highest laurels in Asian competitions but the path remains tricky.