'Need administrative support to free Narayanganj from godfathers, terrorism'
NCC mayor-elect Selina Hayat Ivy tells The Daily Star in interview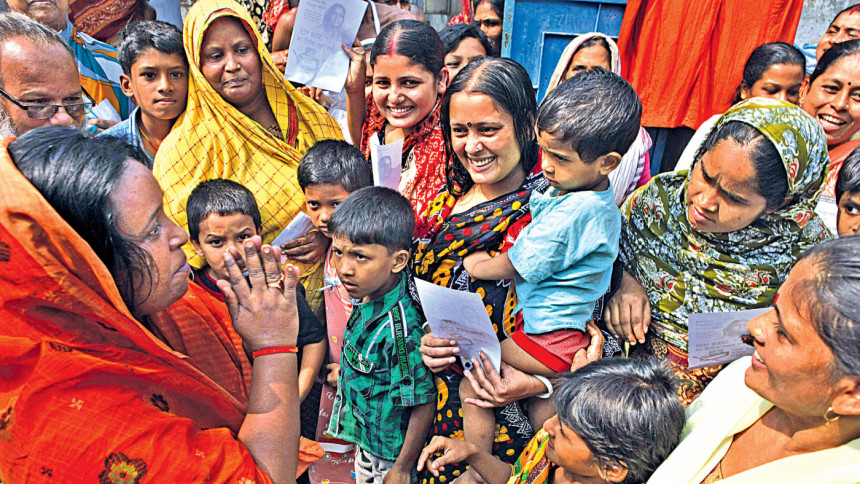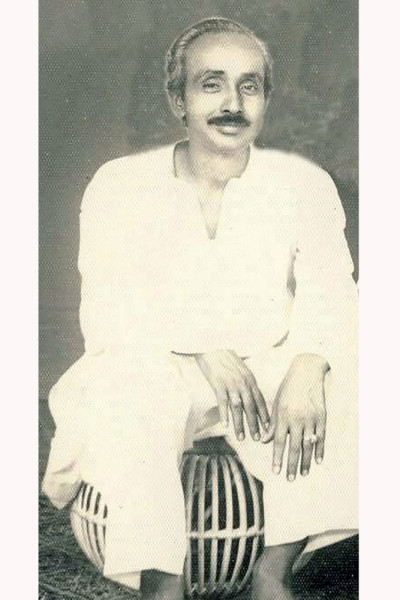 Dr Selina Hayat Ivy has made a name for herself as an energetic, courageous and people-friendly leader. On January 16, 2022, she won the Narayanganj City Corporation (NCC) mayoral election, for the third consecutive term, with a big margin against her principal opponent. In conversation with Golam Mortoza of The Daily Star, Ivy speaks about the election and some upcoming issues.
Compared to the last two elections, was this one more challenging?
All elections are tough and challenging. But this time, there was an invisible opponent besides the visible one. Thus, on the whole, this election was indeed a bit more difficult. I contested for the third consecutive time. I received enough positive responses from people. But the internal and external conspiracies were very difficult to deal with. But I won despite these deep conspiracies.
Did the conspiracy stem from within the party?
Conspiracies came from all directions. But if you look closely, none of them could sway public support. I have survived for 18 years now because of this public support. I believed from the very beginning that the deeper the conspiracy, the stronger the people's support for me would be. Eventually, that became the reality.
This time, you got fewer votes compared to the last two polls. Does this indicate a waning of your popularity?
You can be the judge of that. There are certain reasons behind my getting fewer votes this election. First, a lot of voters could not vote because of confusion with the EVMs. Polling was slow. Also, in many polling centres, booths for female voters were set up on the first or second floor, so many of them could not go up to them. These were all subtle plans to prevent women from voting. Those who conspired against me knew well that if more women were able to cast their votes, I would get more votes. Despite all of this, I say Alhamdulillah.
Why do the people of Narayanganj vote for you? Have you ever thought about it?
The people of Narayanganj consider me as one of their own. I also love them. I never asked for anything in exchange for my love or work. I never engaged in extortion, spreading terror, killing people. I was focused on the general public, and I worked for everyone, regardless of their beliefs and support.   
But your opponent has alleged that you exchange favours with contractors.
People know that there's no truth in this allegation. They have faith in me.
You will hear about this particular allegation once every five years—only during elections. In the last 18 years, I haven't taken favours worth even Tk 18 from anyone. Money flies in the air of Narayanganj city. If I really wanted money, I wouldn't have curried favour with contractors—I could take it from anywhere. But I don't indulge in such things. More importantly, now all the work is done through e-tender, so it's not possible to give contracts to one's contractor of choice or create syndicates. You can no longer fool the people with such allegations. That is why they have been electing me.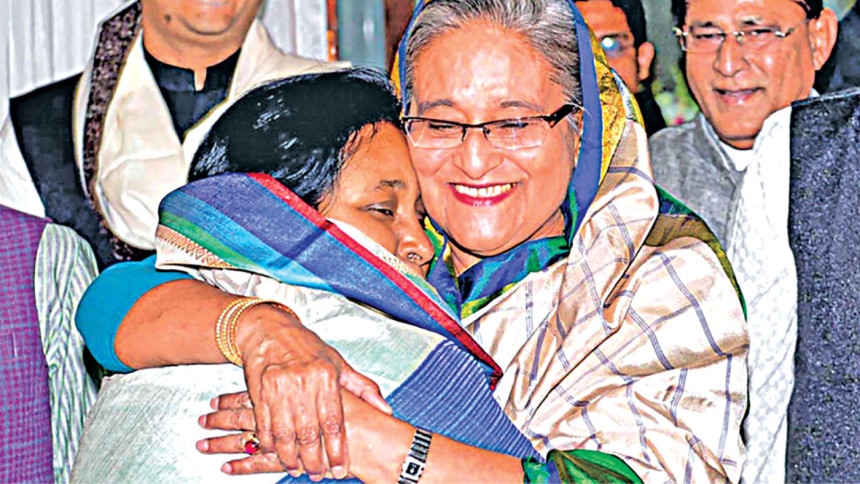 But your main opponent Taimur Alam Khandakar has alleged election engineering.
I think he said it for the sake of saying it. No engineering took place during this election. On the polling day, Uncle Taimur himself said that vote-casting had gone well and properly. Only after the results were announced did he start talking about election engineering. Nothing of that sort happened. Those who were against me knew where my vote bank was. They tried to employ sly tricks to keep my voters away from the polling centres. Those issues have nothing to do with EVM engineering.
Taimur Alam blessing you with his hand on your head, and you treating him with sweets—this image is now the talk of the town as a symbol of positive political gesture.
I had told uncle beforehand that I would bring sweets to his house after winning the polls. Since he was busy in the morning, I visited him in the afternoon. I would've visited him anyway. My relationship with him is like that. I knew our contest ended on the 16th, and from 17th onwards, he would no longer be my rival. I don't know what the future holds, but from my side, there has been and will be no problem with anyone. I firmly believe Uncle Taimur gave me his blessings sincerely, and he will cooperate with me.
Tell us about your family's relationship with Taimur's family.
Uncle Taimur was my father's constant companion. In a way, we can say that he was my father's disciple. My father made him the leader of various organisations, too. They were very close. The two families were well-acquainted too; we would visit each other frequently. Uncle Taimur was by my side after my father passed away. I was the president of the memorial committee dedicated to my father, and he was its general secretary. He held that position until he joined the BNP. Even after he joined the BNP, our bond didn't break. I never granted him any political favours, but I maintained an amicable personal relationship with him.
Do you think you can change Narayanganj's image as the kingdom of criminal godfathers and terrorism?
We need the administration's support in order to free Narayanganj from the godfathers and terrorism. I don't know if we can rid our city completely of those elements. The situation has improved slightly. I hope it will get even better in the future.
Will we get justice for Twaki's murder?
We hope so. I have not compromised on this matter. I firmly believe that there will be justice for Twaki's murder. The people of Narayanganj will no longer tolerate such crimes. Since 2011, the undue influence of the godfathers has reduced greatly. I believe it will decrease further in the future.
I will try to restore Narayanganj's old identity as a business hub. Narayanganj has a rich economic, societal, cultural and sports-related history. I am trying to restore those aspects of the city. I am constructing many fields, have created open platforms for cultural activities, and built drama theatres. I am also working to facilitate mosques, temples and churches. Along with these, I am digging canals and ponds. I am doing all of this for the benefit of the people.  
But certain problems, like hawkers, still persist.
I have rehabilitated the hawkers—I set up a market for them. The sad part is, if I rehabilitate 500 hawkers today, 2,000 more will occupy the streets within a few months. I need the administration's support for this effort, too. We must make an alternate arrangement. We need to keep the roads available for the general people. With the administration's support, it is possible to resolve the issue of hawkers.
The interview was translated from Bangla by Mohammed Ishtiaque Khan