Hatcheries take over traditional methods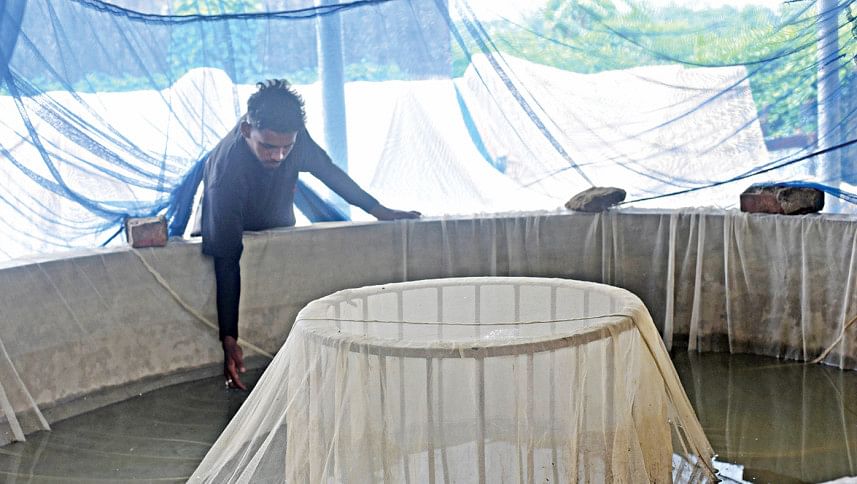 Once upon a time, egg collectors used conventional earthen wells to hatch spawns after collecting eggs released by broodfish in the Halda.
Although this technique is still in use, its popularity has declined in recent times.
The lack of available land along riverbanks for excavating wells, the arduous labour required to raise fry, and the low production rate have led fishermen to favour hatcheries over traditional wells for the conservation of fish eggs.
Experts have noted that while hatcheries exhibit higher rates of fry production, the survival rate of fries reared in earthen wells surpasses that of hatcheries.
While spawn collectors benefit from hatching spawns in hatcheries, fish farmers find greater advantages in purchasing fries produced in traditional wells, as fries originating from wells are sold at higher prices compared to those produced in hatcheries, they explained.
"In hatcheries, the production rate of fries is about 85 to 90 percent, as both nourished and malnourished eggs are turned into fries," said Prof Dr Manzoorul Kibria of the Zoology Department in Chittagong University.
"However, in earthen wells, the rate is not above 60 percent, as natural selection causes the death of many fries in the wells."
"Besides, nursing spawns in traditional wells is labour-intensive, while hatcheries are equipped with improved technology that requires less physical labor," he added.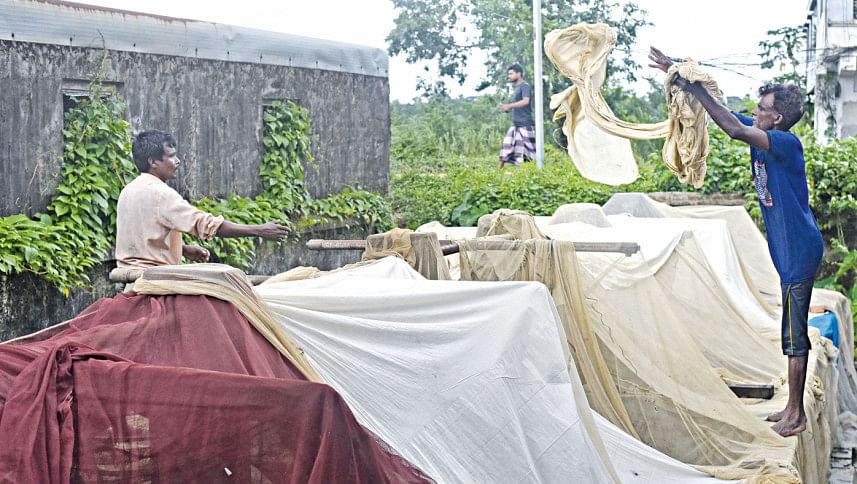 Prof Kibria, also the director of the Halda River Research Laboratory at CU, said there were 168 earthen wells along the banks of the Halda four years ago.
However, due to the construction of a dam, 100 of these wells have been destroyed.
Kamal Uddin Sawdagar, a spawn collector with 50 years of experience in hatching eggs using indigenous methods, said, "Many egg collectors do not have their own land, which prevents them from constructing wells.  We've turned to hatcheries for higher fry production from a limited number of spawns."
UNO Shahidul Alam of Hathazari said there are currently four hatcheries in Hathazari and one in Raozan.
However, due to the significant amount of spawns collected this year, the existing hatcheries can only accommodate half of them. Consequently, fishermen are left with no choice but to resort to hatching in traditional wells.
"We will take necessary steps to encourage fishermen to construct more wells along the riverbank," he assured.