Virtual court to hear petition seeking remand for cartoonist, 3 others tomorrow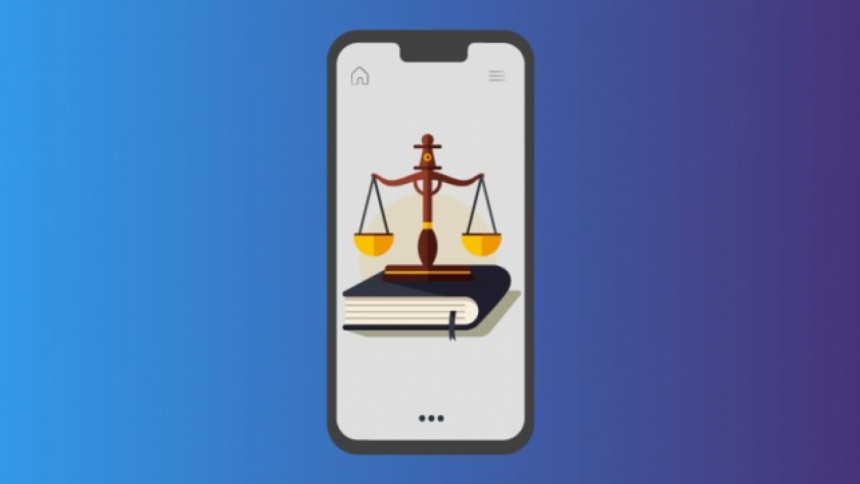 A virtual court in Dhaka has finally decided to hold hearings on remand prayers of four accused including cartoonist Ahmed Kabir Kishore without their presence before it,in a case under the Digital Security Act.
The other accused are: Writer Mushtaq Ahmed, Didarul Islam Bhuiyan, an activist of a platform called 'Rastrachinta', and businessman Minhaj Mannan Emon.
Metropolitan Magistrate Mohammad Jasim yesterday decided to hold a hearing on two remand prayers on June 16.
The court also sent a virtual link to the jail authorities of Dhaka Central Jail in Keranigonj, custodian of the arrestees in the case.
Thesupreme court on June 7 cleared the barriers and directed all magistrates across the country to hold virtual hearings on remand prayers through videoconferencing with concerned jail authorities.
During tomorrow's hearing on remand prayers, the conducting magistrate will witness the accused through videoconferencing.
Before issuance of the gazette notification, it was a mandatory provision of the Criminal Procedure Code (CrPC) that during the hearing of a remand prayer, the accused must be produced before the court.
Eleven people -- including the four arrestees -- were charged with "spreading rumours and carrying out anti-government activities" under the Digital Security Act on May 6.
Swedish-Bangladeshi journalist Tasneem Khalil, who runs Netra News, US-based journalist Shahed Alam and blogger Asif Mohiuddin are also among those named in the case.
According to the FIR, Kishore was picked up on May 5 from his Kakrail home. It is mentioned that upon interrogation, he disclosed the name of Mushtaq who was then apprehended from his Lalmatia house on the same day. However, Mushtaq's family alleged that he was picked up in the early hours of May 4.
Kishore and Mushtaq landed in jail after they were produced before a Dhaka court on May 6 while Didar and Minhaj were sent to jail the following day.
Sub-Inspector Md Jasshedul Alam of Ramna Police Station, also the investigation officer of the case, on May 7 submitted the two remand prayers for quizzing them.
Meantime, the same magistrate fixed tomorrow for virtual hearing on a petition submitted for showing photojournalist Shafiqul Islam Kajol arrested in a case filed under the Digital Security Act.
The case was filed by Saifuzzaman Shikhor, a ruling party lawmaker from Magura-1, with Sher-e-Bangla Nagar Police Station on March 9.
On May 5, the Counter-Terrorism and Transnational Crime Inspector Motlubur Rahman submitted a petition to show Kajol arrested in the case.
But the hearing was not held due to ongoing shutdown of all regular courts across the country.
Meantime, three virtual courts yesterday refused to hold hearings on bail petitions of Kajol as he was yet to show arrested in the three cases.