When KK was a patch of bright sunshine to me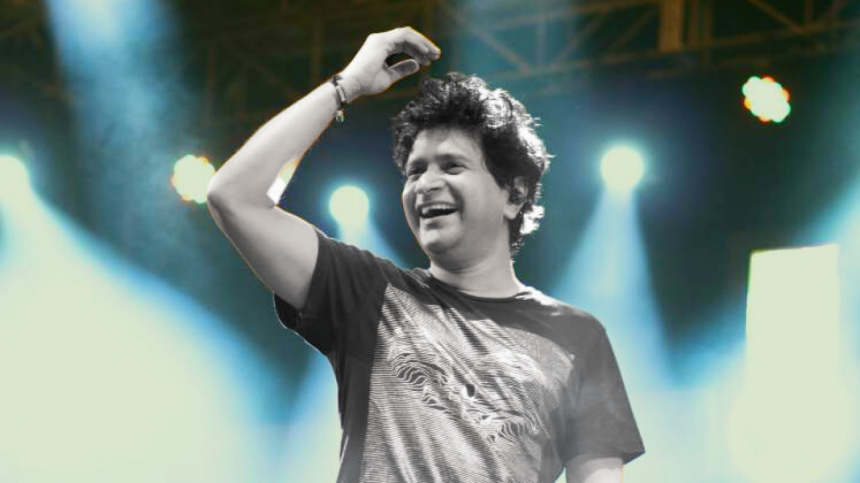 Is being in one's mid-40s the right age to be drawn to the song "Pyar ke pal," which playback singer KK sang for his debut album? That is what happened to me in the year 2000, when I heard the album for the first time.
For quite a few weeks afterwards, I just could not stop humming the track. The lyrics, the music and above all the voice often brought up the image of a sliver of bright sunshine on a quiet grey autumn or winter afternoon in Delhi. I could never figure out why. Or maybe I did not have the courage or time to delve deep inside myself to understand why I liked the song. Was there a sense of longing or loads of unrequited feelings in the number typical of what is often mockingly called the "naughty forties"? Thereafter, I heard a number of songs by KK in various Bollywood movies. But "Pyar ke pal" stuck with me in a manner that no other song of his did. Perhaps, there is a part of us which struggles or refuses to grow up.  
KK's journey as a singer was no different from that of so many other singers in India, who begin with independent albums but later switch to Bollywood for greener pastures, financially. But what is remarkable about KK is that he never had any formal training in music before becoming a singer. In an interview, he had disclosed that he worked in the hotel industry before shifting to Mumbai in 1994 to pursue music. Not many would remember that KK's maiden voyage in Hindi films was with "Chhod aaye hum woh galiyan" in the Gulzar-directed Maachis (1996). He had sung alongside more illustrious singers like Hariharan, Suresh Wadkar and Vinod Sehgal.
How did KK manage to hold his own in the highly competitive Bollywood playback world with no formal training as a singer? By his own admission in an interview with The Times of India, KK had said that he was inspired by none other than Kishore Kumar. In the same interview, he acknowledged that attending a music school was not his cup of tea. "From the beginning, I was able to learn a song by just hearing it, it is something that I've been blessed with. I later learned that Kishore Da had never learnt music, so I had even more reasons to not go to a music class," he had said.
I see many people, much younger than me, tweeting today that a school or college farewell function was unthinkable without KK's "Pyar ke pal." Whether in a crowd or left alone, KK perfectly reflected that unmistakable sense of yearning and pain for a phase of life which is gone forever.  
What an irony that KK's journey ended the way it began in 1999. If that song was a turning point in his career as a singer, it was also his last one at the live concert in Kolkata on Tuesday, after which he took ill and collapsed upon returning to his hotel in Esplanade. In a way, perhaps, it was in the fitness of things that a song whose journey began in a recording room and worked magic with listeners cutting across ages was heard for the last time among the mass of people who had gathered at the Nazrul Mancha auditorium.
Pallab Bhattacharya is a special correspondent for The Daily Star. He writes from New Delhi, India.