December Surprises: Bangladesh's risky passage through the 'digital iron curtain'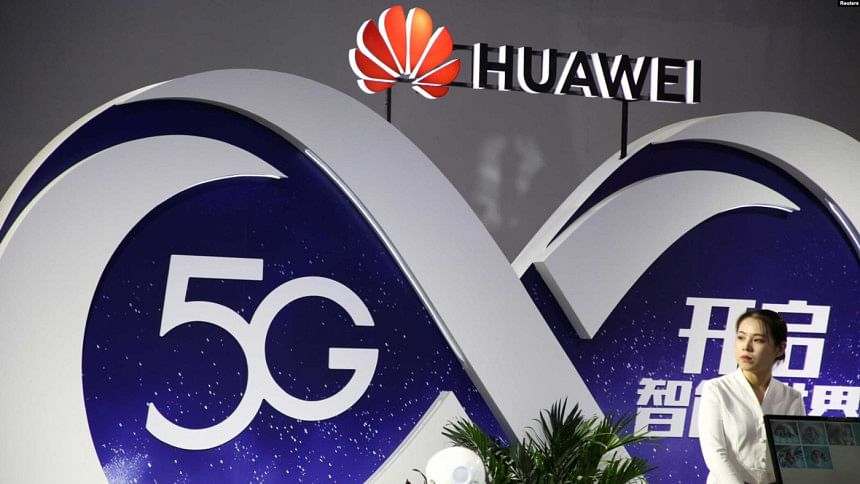 The United States of America took three ominous actions related to Bangladesh in the 11-day period between December 11 and December 20.
First, the US excluded Bangladesh from the "The Summit for Democracy," an event initiated and hosted by the US from December 9 through 10, which welcomed 111 countries, including India, Nepal, and Pakistan from South Asia.
Second, on December 10, the US announced punitive actions against six current or former ranking officers of Bangladesh's Rapid Action Battalion (RAB), including Benazir Ahmed, the Inspector General of Police (IGP) and the highest-ranking law enforcement officer of Bangladesh. Financial sanctions and travel bans were imposed on RAB officers by two executive departments of the US federal government, citing the violation of human rights, extra-judicial torture, and the killing of prisoners under RAB's custody. These same officers played a vital role in suppressing and crushing Islamic fundamentalist terrorist organisations that the US has declared as enemy combatants. Indeed, for its work, the RAB has garnered widespread accolades, including in a phone call between Antony J. Blinken, US Secretary of State, and the Foreign Minister of Bangladesh, just two days after these officers were censured.
Third, on December 20, the US State Department's Rewards for Justice (RFJ) programme announced a USD 5 million reward for anyone who could provide information leading to the arrests of two fugitive convicts, Major (sacked) Syed Ziaul Haque and Akram Hussain of Ansar Al-Islam Bangla Team—reportedly an offshoot of Al-Qaeda. Both convicts received death sentences by a Bangladeshi judge on February 16, 2021, in the murder case of Dr Avijit Roy, a US citizen, who was a famed writer and blogger. The murder happened six years earlier, on February 26, 2015, near the Dhaka University campus while Avijit was visiting Bangladesh. Out of the six defendants, five received the death penalty and one received a life sentence in prison.
It is clear from the RFJ's announcement that the US has reservations about Bangladesh's handling of this case. On one hand, it implicitly suggests some acceptance of the investigative and judicial processes of Bangladesh by explaining that "six individuals were convicted in a Bangladeshi court and sentenced for their role in the attack." On the other hand, it includes a sentence asking witnesses to contact the US Department of State directly with information regarding the fugitives and anyone else involved in the attack: "If you have information about Haque, Hussain, or anyone else involved in the attack, text your information to us." In other words, the US State Department is not only interested in information about the fugitives—it is interested in information about any possible others involved, and it is interested in receiving this information through its own channels, independent of any authority in Bangladesh. Although the US potentially has the jurisdictional right to prosecute this case under legal precepts like the passive personality principle, it would be very difficult—and possibly impossible—to meaningfully try this case in a US court without subpoena powers over witnesses who are resident citizens of Bangladesh, and without Bangladesh's cooperation. That cooperation may not be given enthusiastically: from public statements of Bangladeshi Foreign and Home ministers, it appears that they were not consulted and are upset about the US's unilateral announcement, issued nearly ten months after the verdict.
The obvious question arises: Is the US unhappy for some reason? Why is Bangladesh included in a group with North Korea, Russia, and China? Bangladesh is neither a hostile military rival to the US, nor a geopolitical economic rival. And while concerns about human rights violations may certainly invite harsh scrutiny, the US seems to be ignoring such concerns regarding other countries.
Perhaps we should instead look to the world's emerging "digital iron curtain" for answers. Over the last two decades, there has been intense competition between the US and China in attempts to achieve domination over the digital technology space. In this race, it appears that China, in some areas, runs ahead of the US—at least for now. But the countries are mutually dependent on one frontier: 5G, which is used for advanced telecommunications. The US is superior in computer chip manufacturing and China is ahead in 5G device design and equipment. There are also other small players in parts-making.
China has been alleged to steal intellectual property related to digital technology from Western countries and to engage in digital espionage. Meng Wanzhou—the chief financial officer of Huawei (the Chinese telecommunications giant) and the daughter of Chinese billionaire Ren Wanzhou, founder of Huawei—was arrested and detained by Canada on December 1, 2018, on a charge of fraud and conspiracy filed by the US for circumventing US sanctions against Iran. She was freed from house arrest, conditionally, on September 24, 2021.
It is the US's concern that if Huawei equipment and designs are used in the US, China can spy on everything that uses Huawei technology. And, according to the US, if China wants, it can sabotage and devastate the entire Western world's power grid, telecommunications, internet, computers, transportation, and anything that uses Huawei's 5G technology. Huawei's business reputation has tempted the US's allies to sign contracts with Huawei. However, under the US's tremendous pressure, Huawei's 5G technology was banned by the United Kingdom, Japan, the Netherlands, and Australia. Canada, Germany, and New Zealand are considering following suit. The list of countries participating in the ban is fluid. Justin Trudeau, the Canadian Prime Minister, expressed his concern on December 25 that China has been acting as an angel to split the Western alliance. This conflict is not going away anytime soon. It may split the world into two camps divided by a "digital iron curtain".
On December 12, Bangladesh's TeleTalk, according to an agreement signed previously with Huawei, installed 5G infrastructure, with the hope of pushing Bangladesh to the leading edge of the digital revolution. But in the emerging Digital Cold War, Bangladesh's alignment with the Chinese tech giant may make the US unhappy.
The US and its allies are also concerned about the Belt and Road Initiative (BRI), led and initiated by China, that attracted support from 139 countries, including Bangladesh. The BRI includes New Silk Road and Marine Silk Road initiatives that would encompass most of the globe. Moreover, there are problems in the South China Sea and the Straits of Taiwan where contentious activities and military exercises are brewing. On the top of that, the Quadrilateral Security Dialogue between the US, Japan, India, and Australia—dubbed as the "Great Game" in Asia and "Asian NATO" by China—together with accompanying military exercises named "Exercise Malabar," are bones of contention for China.
The US's punitive actions against Bangladesh—these December surprises—may be related to Bangladesh's growing relationship with China, and particularly its acceptance of Huawei's 5G technology. This is a very complex geopolitical situation that Prime Minister Sheikh Hasina has to navigate carefully, like Odysseus sailing between Scylla and Charybdis. A thorough analysis of risks and rewards and a reimagining of Bangladesh's foreign policy are needed at this juncture.
Dr Mostofa Sarwar is professor emeritus at the University of New Orleans, dean and ex-vice-chancellor of Delgado Community College, and commissioner of the governing board of Regional Transit Authority of New Orleans. Email: [email protected]