With Covid, there's no easing back into campus
Undertaking this mammoth task requires a comprehensive strategy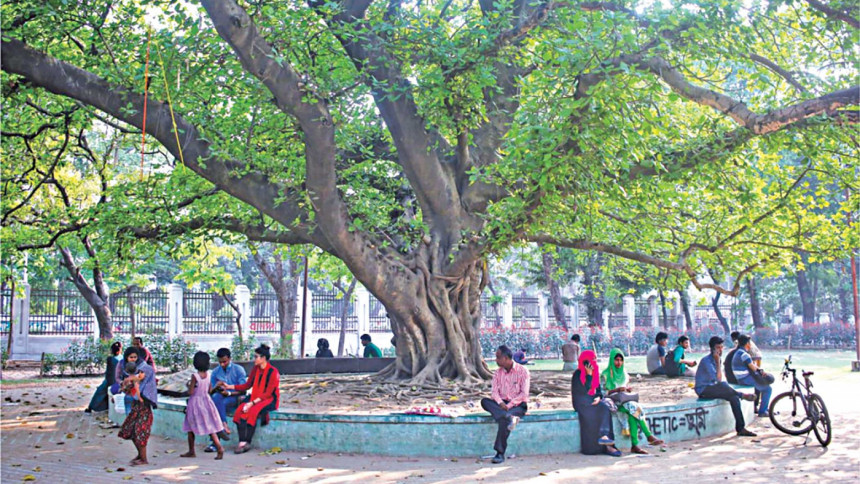 It is as refreshing as watching flowers of urban forestry in bloom or the roadside plants glisten after a bout of rain.
Children in their uniforms, heading to their schools, have brought back memories of a life that came to a standstill for over 18 months. A little boy with a school bag and a water bottle, hugging his dad from the back on a motorbike, a sleeping girl in her mother's arm under a rickshaw hood, or a caregiver feeding a restless child breakfast in a speeding car—all this is a morning vista that we greatly missed. In the last year and a half, my niece grew up and became a teenager; her teacher could hardly recognise her when she returned to school. It was quite an emotional reunion, from what I hear.
The institutions are starting to be abuzz with life. The tiny masks worn by our young ones, however, remind us that not everything is normal. And to minimise the physical stay in the compound, many schools are offering half of their classes online. Hybrid learning is the new absolute.
The Ministry of Education has always maintained that they would not reopen schools unless the infection rate dropped under 10 percent, adding that they would not hesitate to shut down if there was any sign of a viral spike. It is a prudent decision. The parents, too, are cautious, as suggested by the low turnout in schools. If the rise and fall of the viral curve is any indicator—that, too, based on only those who have volunteered to be tested—the cautiousness of the students and their parents is also understandable. They need complete assurance that their children will be in a protected environment. The reality is we are far from an ideal situation where we can claim normalcy.
At my university, ULAB, we conducted a survey to assess the vaccination status as well as the student preference for online/in-person classes. While most of our teachers and staff are vaccinated, only one-third of our students have been able to get the jabs. The absence of national ID cards seems to be a hindrance; only recently, the option of birth certificates and a dedicated link for university students have been introduced. Priorities have been given to medical students and public universities with residential dorms; private universities like ours did not make the cut. If our students manage to avail themselves of this lately given window of opportunity, we expect two-thirds of our students to receive at least one dose of the vaccine by the end of this month, when we are supposed to resume face-to-face learning.
The rate of being infected after two doses throws another spanner in the works. There is a three-way split among our students: 39.7 percent are comfortable in continuing classes online, 33 percent want to return to physical classrooms, while 27.3 percent have no preference. Given the adversity aired against online teaching, it is interesting to see how an age-old system of in-class lecturing can undergo a serious revision with the advent of the new.
Another interesting find in the survey was that almost all students would move to Dhaka once the campus reopened, which means even if we adopt a hybrid or a blended model, our students from outside of Dhaka (about 25 percent) would like to relocate. This is understandable as universities are required to hold exams and laboratory classes in a physical setting.
There is no clear-cut solution to the imbroglio that we are facing. To adopt a hybrid model—where teachers will be streaming classes with half of their students present in the classroom, with the remaining half in their homes—will need massive investments. All classes will need high-resolution cameras and microphones, and teachers will be required to have basic training on addressing two different audiences at the same time. Such a model will allow the university administrations to control the crowd: for example, the odd roll numbers attending the Sunday slots, while the even roll numbers coming in on Tuesdays.
This is an example of a hybrid model where face-to-face and online activities are integrated. In a blended learning model, class sessions are mostly held in traditional classrooms with the online platforms used for activities, lecture sharing, and assessment. With just weeks to go before the reopening, the government directives for universities have been very flexible. It has asked the academic council and syndicate concerned to decide on the teaching modalities.
As the split in our survey shows, the situation is unlikely to yield any consensus. We will need decisive actions. The government's vaccination programme is directly linked with the campus visit policies. For instance, as an institution, can we declare a campus policy that says "no vaccine, no entry"? We submitted the list of our registered students in February, but only last week did we have the introduction of a university vaccination service. We cannot bar students from entering their campus. We can always endorse basic health protocols, such as wearing masks, using sanitisers, checking temperature, classroom airflow, and disinfection of public places. Then again, who will bear these additional expenses? What will be our protocol for a "panic shutdown" if there is a rise in the number of infections? We have already seen a similar instance in the US.
The key challenge in reopening our institutions and adapting to a new model is making sure that all our students have the same experience. We cannot have one set of teaching/learning experiences or assessments for one group of students, while another set of experiences for the others. How can we ensure that, outside our protected area, the students are moving with similar health and safety standards? The public bus in which a student is travelling may not have the luxury of our spaced-out classroom seating arrangements. To what extent can we police our students in maintaining health protocols? Is that a reminder of the Bangla idiom of a tight bundle with a loose knot?
I believe that a comprehensive strategy is required. Leaving it to the local authority or agency will mean that each institution will set its own bar: some will lower the net to play tennis, while others will set it so high that it will be unrealistic. The country is already experiencing a digital divide where the access to and the affordability of procuring technological devices and the internet have been an issue. The pandemic has exposed the gap between developed and developing countries, urban and rural populations, young and educated versus older and less-educated individuals, public and private, and men and women. One consequence of the digital divide is isolation, which can cause psychological disorders. Gender discrimination is another issue as parents prefer investing more in the education of a male child than that of a female one. It is important that we go back to the campuses to bridge these gaps.
In an ideal world, we would like to see the campuses and compounds filled with the liveliness of our students, freed from their screen times and Zoom boxes. We would like to get involved in activities that will hone their social skills and practical knowledge. But letting the policy balloon fly at the last second with a lot of holes in it is sure to spoil the party.
Shamsad Mortuza is acting vice-chancellor of the University of Liberal Arts Bangladesh (ULAB), and a professor of English at Dhaka University (on leave).