A case for prioritising retirement benefits for ordinary people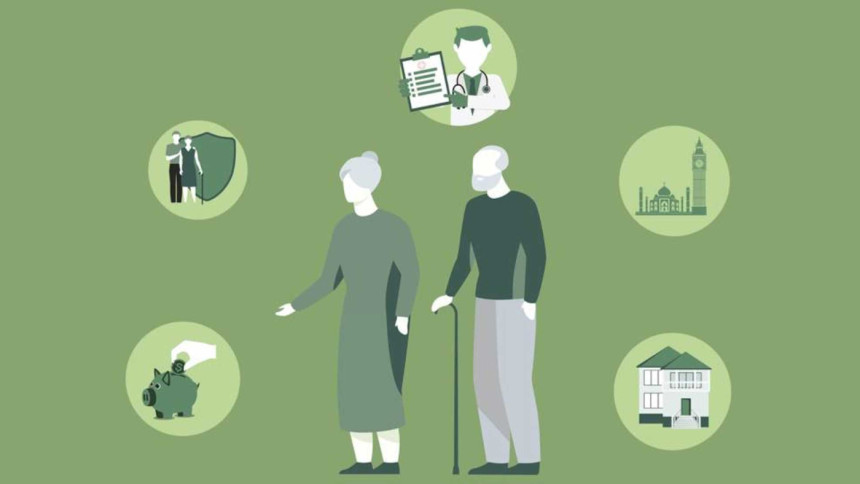 The thought of retirement crosses the human mind for a variety of reasons. Physical and mental constraints and plans to initiate other exciting ventures are major factors which induce people to consider retirement. My discussion is, however, focused on the most common cause of retirement—attainment of a certain age.
It is usually around the age of 50 when one begins having thoughts about retirement. Suddenly they realise they're ageing and start thinking seriously about life after retirement. Until then, this eventuality doesn't come to the fore, and remains rather latent somewhere in the back of one's mind. Only a few foresighted people, with grand ideas about better utilising the next stage of their life, indulge in serious thinking about retirement much earlier.
The first thing people considering retirement look into is if they are materially secure enough to carry through the rest of their lives, unless they plan to do something financially rewarding after retirement. Even those having solid plans to engage in post-retirement remunerative activities wonder if they would have sufficient resources to make a living until that plan is executed.
The latter group maybe called "pseudo retirees," since they're not practically retiring from their work life. They're simply switching from their regular 9-to-5 job, after qualifying for retirement benefits, to do something else they love and believe are adept at doing. Some are confident of better applying the skills they gained from their job as, say, an independent consultant. 
In Bangladesh, people have very limited choices to invest for retirement, or invest the annuity they receive after retiring, in rewarding portfolios. Thus far, the best choice has been to invest in government bonds and securities with a fixed rate of return. Despite this method's falling rate of return, it is still in use largely due to lack of enough safe and reliable investment opportunities. The second most popular investment instrument for Bangladeshi retirees is term deposits, the interest rate for which has also been gradually dropping.
Many financially better-off fixed income earners invest their money into procuring assets such as land and real estate, primarily with the intent of falling back on them after retirement. A few others run small side businesses with partners to generate extra savings for their retired lives. Some procure land in and around their village homes with the intent of engaging in farming after retirement.
Like in developed and many developing nations, the concept of investing in stocks hasn't yet gained much traction among small investors in Bangladesh. Mutual funds comprising diverse stocks and/or bonds are available in these countries for fixed income earners to invest in order to prepare for their retirement. They are constituted keeping in view the needs of a diverse range of investors with varying income levels. If necessary, adjustments within each individual mutual fund package can be made to best fit the needs of individual clients.
Given the rate of return from term deposits, and the dwindling of government bonds and securities, the time is ripe for financial institutions to seriously consider introducing mutual funds in their investment portfolios. Such a portfolio, still unavailable in Bangladesh, has a gigantic business potential for financial institutions. If taken up, this cutting-edge step of these institutions will provide potential retirees and other small investors with more viable options to invest their savings and retirement money into.
However, the governmental regulatory bodies have to have an effective check and balance mechanism in place for the mutual funds to function at an acceptable degree of reliability. Otherwise, the potential consumers will not feel confident to stake their hard-earned money in such an investment portfolio.
Additionally, the regulatory bodies must check the activities of potential scammers early on to ensure that investors are not defrauded. Any indication of a financial institution trying to lure investors into their unholy trap must be nipped in the bud.
Many low and fixed income earners in Bangladesh suffer immeasurable financial hardship following retirement due to insufficient retirement benefits and lack of feasible investment opportunities. The government should consider framing a national retirement policy to mitigate this issue of national concern.   
Employers should not lose sight of the fact that peace of mind is an essential ingredient for enhancing labour productivity. Besides other factors, unrelenting anxiety about life after retirement hampers labour productivity considerably.
ASM Jahangir is a retired development practitioner with expertise in financial management.