Release Hriday Mondal, save academic freedom
The state cannot punish someone for teaching students to think rationally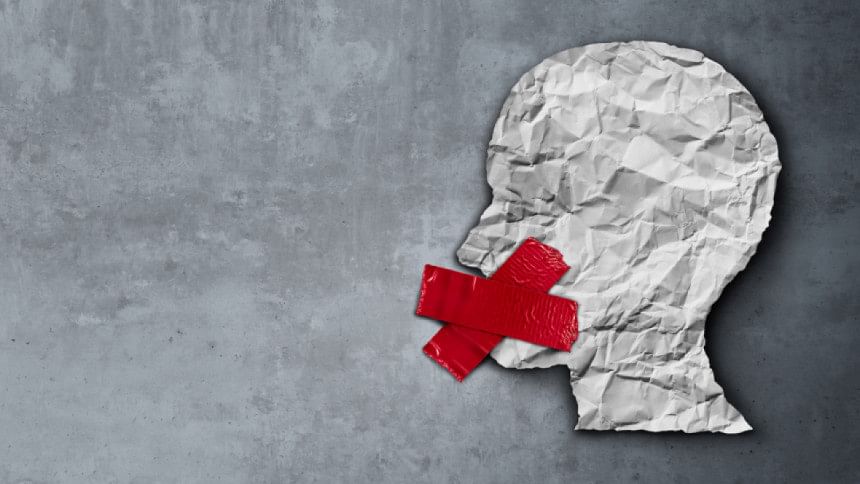 We stand in solidarity with schoolteacher Hriday Chandra Mondal who has been arrested and jailed on charges of "hurting religious sentiments." Mondal, who taught mathematics and science at a school in Munshiganj before being unceremoniously relieved of his duty, is a victim of unreason, intolerance, and perhaps of his own religious identity in a society deeply polarised along ideological lines. The chain of events following the release of his secretly recorded class lecture was orchestrated as a statement move from the increasingly emboldened far-right camp. The writing on the wall is, "Don't argue, don't reason, don't cross the lines," except the lines are not clear. Except this is exactly what thinkers and reformers are supposed to do.
What was Mondal's fault? He attempted a conversation with his students about the difference between religion and science. The merit of his arguments, or the method of his teaching, is immaterial here. But he was within his rights as a teacher to try and inspire students to think rationally and dispassionately. You don't punish someone for that. You allow them to continue the conversation and hope that students will be able to form their own opinion, leading to Enlightenment. But for this very desirable attempt, he was subjected to the ignominy of a demonstration by his own students (along with others). He was suspended, sued, arrested and denied bail twice. Like he was some criminal or a threat to our society.
Teachers, legal experts and rights defenders who have since stood by him have expressed their concern about the whole episode, questioning the recording of the conversation, its circulation on social media, his arrest and the denial of bail. They strongly reacted to how the case was staged, with the plaintiff later denying having anything to do with the incident and blaming the headmaster for making him file the case. They also questioned why the case was allowed to proceed, rather than binned in the first instance. They also expressed their concern that a culture of intolerance coupled with hyper-religiosity has been plaguing not just our academic institutions, but the entire society, and far from countering this toxic climate, the administration is rather encouraging it for its own benefits.
We're deeply alarmed by this state of affairs. Academic freedom is crucial for the development of any society, especially one that desires to have a knowledge-based economy. If teachers are sabotaged like this and discouraged from inspiring their students to think critically, creation of new knowledge won't be the only casualty—the whole society will suffer as a result. We urge the government to immediately release Hriday Chandra Mondal, restore him in his position and ensure that he and his family are subjected to no further harassment.