Help struggling countries reach vaccination targets
PM's timely call to development partners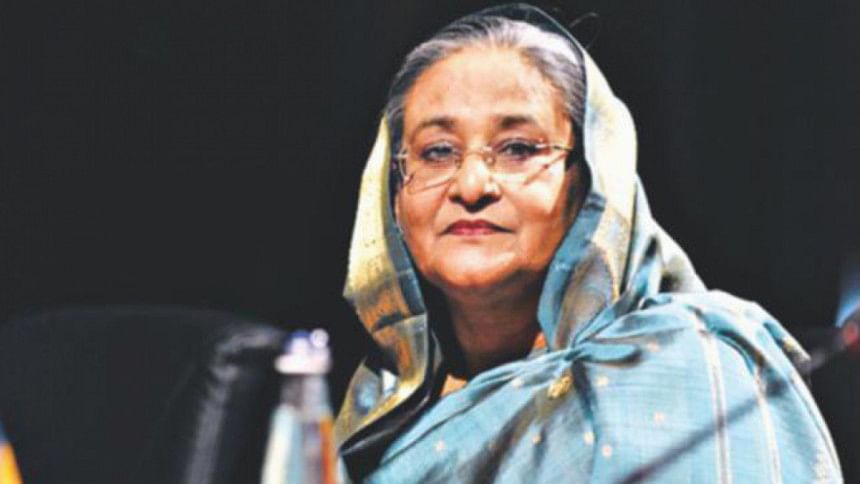 Prime Minister Sheikh Hasina has made a timely call to our development partners to work together and increase their contributions including vaccine supplies to Covax Advance Market Commitment (AMC) so that all countries can reach their vaccination targets. She said that Covid vaccines should be considered a global public good and the international community should give special attention and support to countries that are still lagging behind in achieving their targets. The PM also expressed her will to work with GAVI and Covax AMC to ensure vaccine equity.
While the World Health Organization has set a target to vaccinate 70 percent of the global population with double dose by mid-2022, there are still many countries who are far from reaching this milestone. Comparatively, Bangladesh's Covid-19 vaccination campaign has been quite successful. So far, we've vaccinated 75.25 percent of the population with one vaccine dose and 67.37 percent with two doses, while 9.10 percent of eligible individuals have already got a third dose (as of April 6).
Since the government started its vaccination campaign in February 2021, it faced some major hurdles due to unavailability of vaccines and consequent disruptions in the drive. However, despite initial struggles, it recovered from the challenges by procuring vaccines from several sources. Apart from the regular campaign, the government also conducted some special drives to bring the majority of eligible individuals under its vaccination coverage. Bangladesh may be the only country in the world that has administered one crore doses of vaccines in a single day. The government's achievement in this regard is quite praiseworthy, and our longstanding partnership with GAVI Alliance and Covax has played a crucial role in this. Moreover, our vaccine cold chain was pretty efficient while the general people have also been quite enthusiastic about getting the jabs.
However, countries that are still falling behind the WHO-set inoculation target must be assisted by the international community. If the able nations increase their contributions to the Covax and GAVI, those in need of vaccines can really benefit from it. We think Bangladesh can also work with the international vaccine alliances and play its part to ensure vaccine equity, as our prime minister has said. Bangladesh has already become a role model in Covid-19 vaccination and can definitely assist other countries with its knowledge and skills to run largescale vaccination campaigns. It can also produce vaccines with assistance from the international community which will surely help fight the pandemic on a global scale.
In simple words, only greater international cooperation and collaboration can help all nations reach their inoculation targets, thereby defeating the pandemic together.