Bolt aims for global growth of Nitro team concept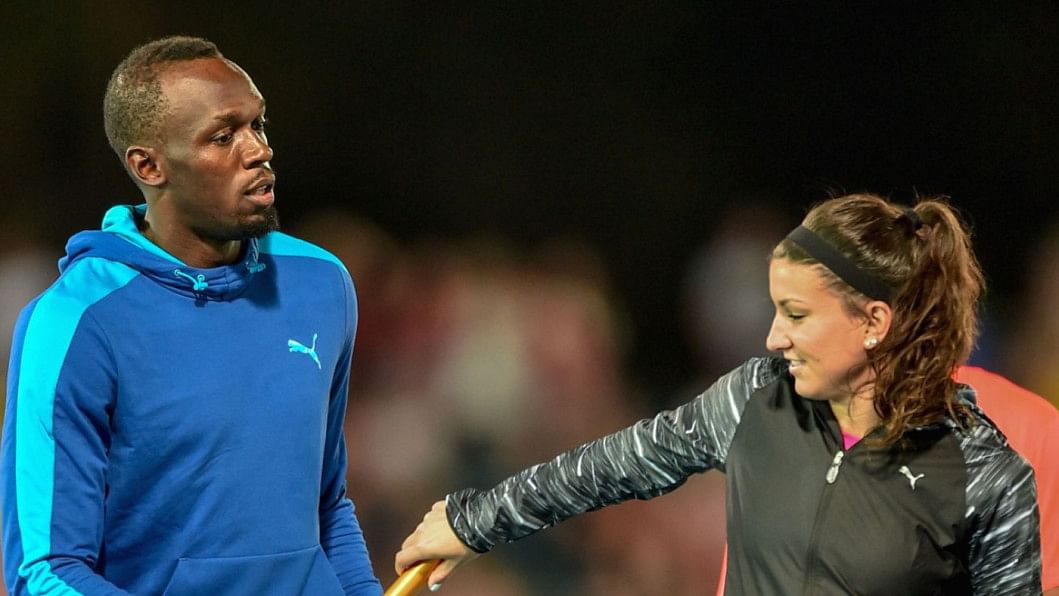 Usain Bolt says he is looking to spread the Nitro team athletics concept globally after the success of the inaugural event in Melbourne on Saturday.
The charismatic eight-time Olympic gold medallist led his Bolt All-Stars team to victory on the first of three Nitro Athletic meets in Australia and said he was looking for ways to make the event more popular with fans.
Six teams of 12 male and 12 female athletes competed in a mixture of old and new events with the 30-year-old Jamaican superstar racing in the mixed 4x100m relay, which his All-Stars won.
More than 7,000 fans crammed into Melbourne's small Lakeside Stadium to see a rare appearance of Bolt competing in Australia.
Bolt said he believed the track and field concept, which organisers describe as "revolutionary", could catch on around the world.
"I think it could work. I think we'll find different events to do," Bolt told reporters after Saturday's meet.
"I don't think every event caught on, so we probably have to change it up. A few of the events were wonderful.
"I know in time it will catch on and will do great because it's for the people, and I think the people really enjoy something different and also the athletes really enjoyed it, so I'm happy about that."
Bolt believed the meet would garner more support as fans get used to the format.
"It was a bit different. It was the first one so people didn't really understand what was going on but over time they'll get it," he said.
Enjoyment 'key thing'
"The crowd will get bigger because of people watching on TV, and see the energy and see the fun.
"We're going to find ways to make it better, so I'm excited about that."
The world record holder for the 100m and 200m led the Bolt All-Stars -- including athletes from Jamaica, the USA and Kenya -- against teams representing Australia, England, New Zealand, Japan and China.
Bolt ran in the final event on the programme, the 4x100m mixed relay, featuring two male and two female athletes from each team, as did fellow Jamaican Olympic gold medallist Asafa Powell.
He ran in the unfamiliar second leg, handing over to American Jenna Prandini.
Looking ahead to the next meet in Melbourne on Thursday, Bolt said he was planning on making further changes to the 4x100 relay event.
"I think we're definitely going to change the 4x100 and we might change the medley relay," he said.
"We'll just figure out a few things. But the key thing is we're enjoying ourselves, we're fairly competitive, and we're trying to get the crowd engaged.
"Even if it's on next Saturday (and the final) night I'll anchor (the relay) for sure.
"Tonight (Saturday) we just wanted to do something different.
"I haven't run the back stretch in years, I've never handed over (the baton) to a girl, so for me that was exciting. But definitely on the last night I'll anchor."
Asked if he considering other events, such as the javelin, Bolt laughed: "I was telling them 'guys, I can do javelin, and long jump I'll try. If you guys need me, I'll do that."