Viral video: These wrong answers will shock you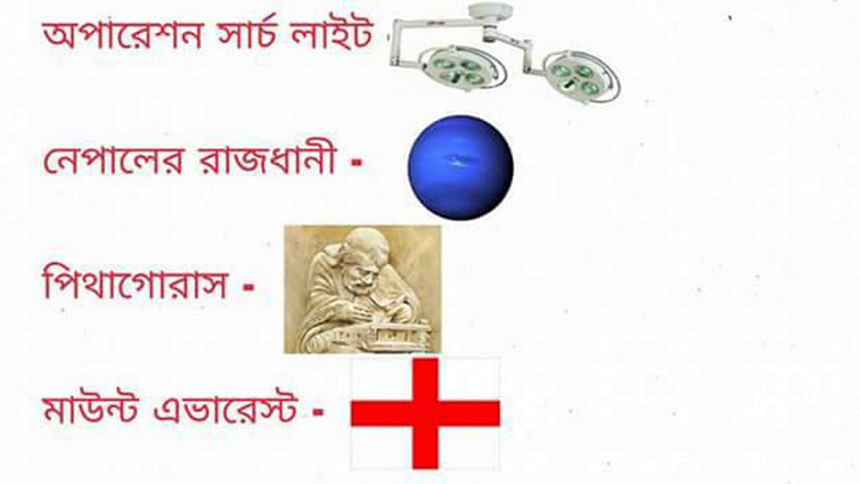 Question: What is the capital of Nepal?
Answer: Neptune
Question: Where is Mount Everest?
Answer: England
Question: What is the full form of SSC?
Answer: Junior School Certificate
These are some of the striking answers that made a television news report viral on social networking platforms.
Maasranga Television uploaded the video on its YouTube channel yesterday. Since then many Facebook users downloaded it and shared on their own pages. 
The Masranga reporter seemed to be trying to know how much those who secured good grades in SSC exams know about topics outside their syllabus. And the answers he got would shock everyone.
At the beginning, the report makes it clear that with the rising number of students passing the SSC examinations each year, more and more of them receiving a GPA-5 each year.
The report is mainly a question-answer session between 13 students, six of who received GPA-5 in their SSC examinations.
The students could not answer most of the questions which were on a variety of topics including, Bangladesh history, general knowledge, and science.  And in cases where they answered the questions, they gave not only wrong but baffling answers.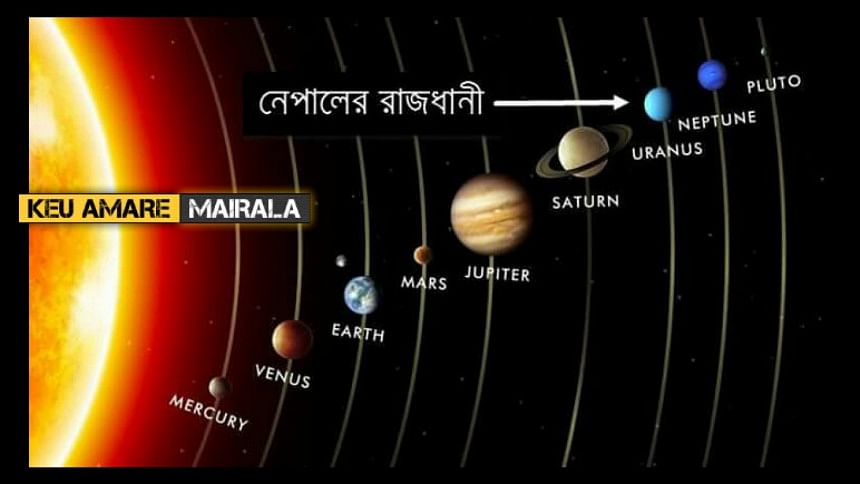 To the question, "What is operation search light", one student gave the right answer whereas another said, "It's the light that is used during an operation". Face palm.
One of the students admitted that does not know the answers to these questions because he hardly reads or studies anything beyond his syllabus.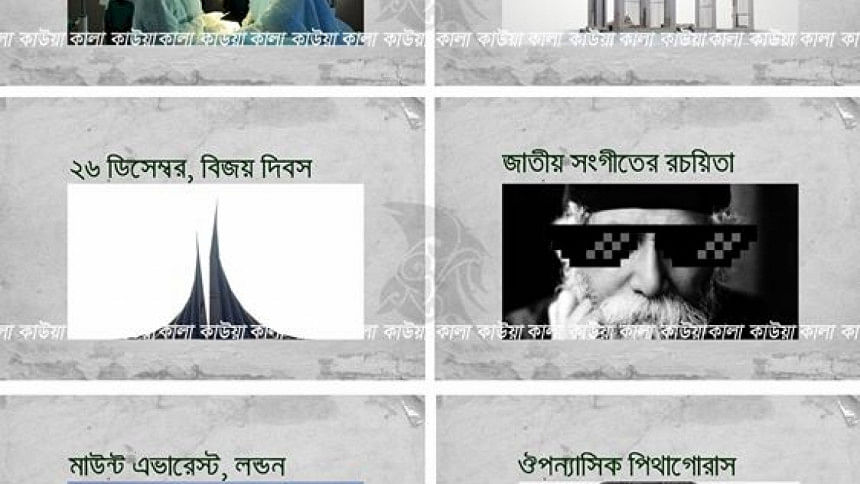 Hamida Ali, principal of South Point School and College said the reason for this lack of knowledge among the youngsters is due to the coaching-centric education that the students receive. "They are studying but they are not gaining any knowledge," she said.
Some of the other questions asked to the students, like-Who is the president of Bangladesh? When is the international mother's language day? And, where is the Shaheed Minar? Were met with silence followed by a shrug and 'I don't know'.
Once shared on Facebook, the video went spread like wildfire among netizens of the country, even generating some creative memes.