Following one of the most devastating acts of terrorism in Paris on November 13, the world unites with mourning and prayers and expressing solidarity, particularly in the social media.
The most iconic monuments in the world lit in blue, white and red. An image of the Eiffel Tower turned into a peace sign. French flags filtered over photos in social networking sites along with the hashtags #PrayForParis, #Parisjetaime, #PorteOuverte and #JeSuisParis becoming globally trending.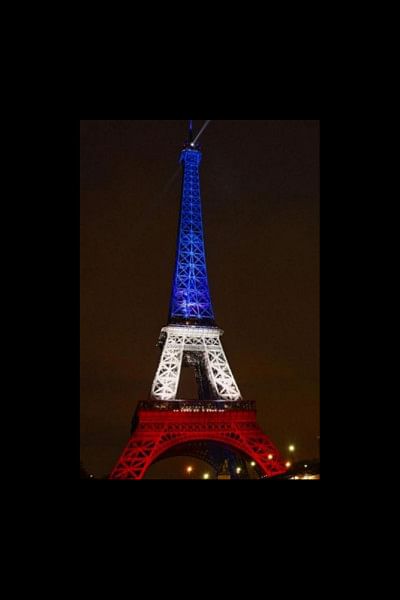 People all over the world grasped for ways to express their sadness, solidarity, fear and empathy, ways for people to insist that "je suis Paris," after the series of attacks in Paris on Friday which left 129 people dead and almost 350 wounded.
There are positive elements such as the hashtag #porteouverte trending in Twitter and the Facebook 'Safety Check' in Paris. Though it remains to be seen how many people actually are benefitted from these, whether they found a place to have shelter or could let their relatives know they were okay, reports The Washington Post.
However, millions of people with no connection to Paris or the victims threw in their performative signaling purely for their self interest, spreading information that are often false simply for the sake of making noise, the report added.