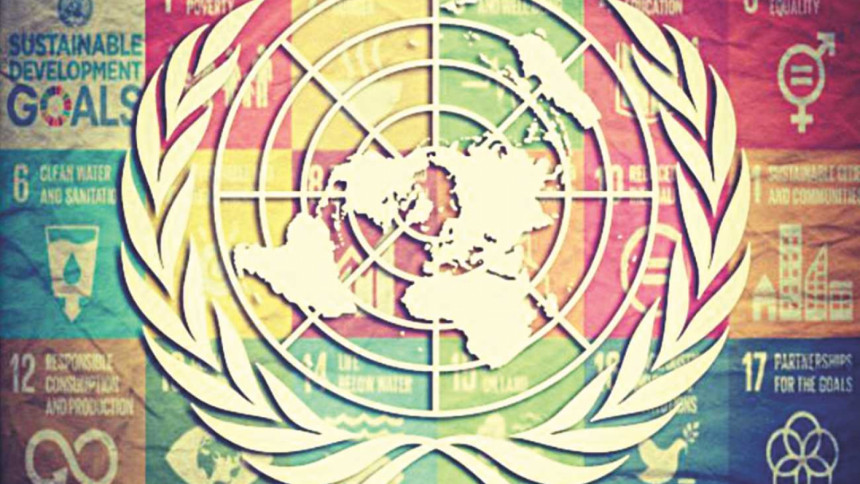 The 2030 Agenda for sustainable development was adopted by the United Nations General Assembly in September 2015 under the title "Transforming Our World: the 2030 Agenda for Sustainable Development." It seeks to bring about a societal transformation equitably for everyone. To implement such an agenda, a high level of political commitment is absolutely necessary. 
In Bangladesh, a strong political commitment does in fact exist. Buoyed by the country's exceptional performance in implementing the MDGs, the government of Bangladesh actively participated in the process of the formulation of the 2030 Agenda. The civil society input into the process in Bangladesh, often in tandem with the government, is also noteworthy.
Clearly, the political commitment to the 2030 Agenda in Bangladesh has grown as a necessary concomitant of that involvement, which, in turn, has arisen from the commitment of the government to the eradication of poverty and sustainable development, including all citizens of the country.
A reflection of the strong political commitment of the government of Bangladesh led by Prime Minister Sheikh Hasina to the 2030 Agenda is the Committee on Sustainable Development Goals: Implementation and Review that was set up in the office of the Prime Minister under Chairmanship of the Principal Secretary to the Prime Minister on November 25, 2015, only two months after the Agenda was adopted by the UN and Bangladesh signing into it and more than a month before it came into force on January 1, 2016. In about only one year, the Committee has accomplished an appreciable amount of basic work. 
The Committee has been working on indicators to be used to measure progress against targets, specifying tasks to be carried out under different SDGs, and identifying which ministry or agency would perform certain responsibilities and tasks. It is also assessing the potentiality of domestic resource mobilisation for implementing the 2030 Agenda. The flipside of this exercise obviously gives the estimates of resources to seek from external sources through global partnerships. The Committee's work will certainly facilitate an effective implementation of the Agenda.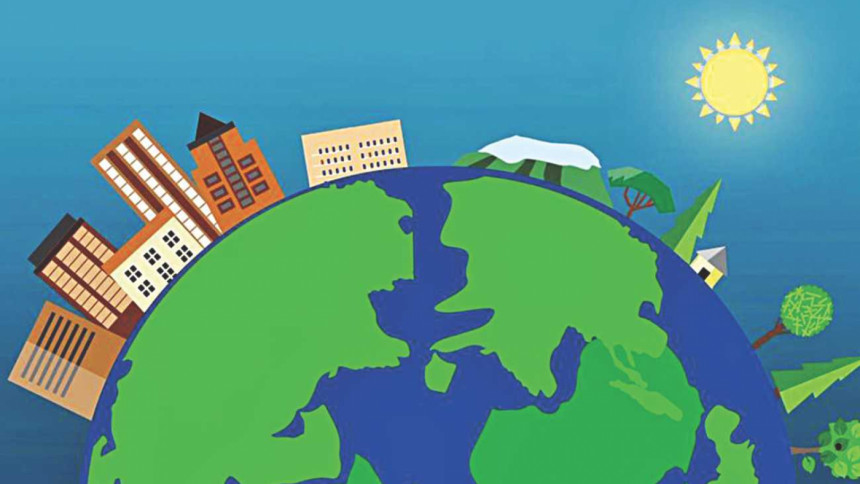 In preparing the way forward, the challenge or possible setback in any respect must always be kept in perspective. In this context, a mechanism and an analytical framework need to be put in place for identifying such a possibility and putting in place, in response, action programmes to prevent it from occurring if possible or reduce risks and impacts thereof in case of its occurrence and to take action to recoup the situation as quickly as possible. For example, some people who have moved above the poverty line may face the prospect of falling back to poverty as a result of an impending natural disaster. In this case, prevention by human action is not an option, but steps need to be taken to reduce risks in the first place and then, if and when it does happen, undertake appropriate activities to enable the people concerned to recover as quickly as possible. Moreover, there should be ongoing action programmes to reduce disaster risks.
To maximise benefits from the available resources and human and institutional capabilities, importance-ordering of the SDGs and priority-ordering of the tasks to be undertaken in relation to the targets under different SDGs should be worked out. But once such a plan is prepared and is used to guide SDG implementation actions, it should be reviewed and revised periodically taking into account the experiences gathered and the available new knowledge and analyses of ground realities that may be changing.
In addition to the critical role of the central government, local governments can and should play a major role in mobilising local resources and facilitating and supporting local actions under various SDGs. But the government alone cannot implement the 2030 Agenda successfully. The participation of all other stakeholders such as the civil society, the private sector, education and skill development sectors, the financial sectors, and the people at large through community based organisations is essential.
For contributions from all these actors to be marshalled towards a successful implementation of the 2030 Agenda, there needs to be effective coordination among government ministries and other agencies, between the central and local governments, and between the government and all other stakeholders and actors.
Detailed data on the ground realities are needed for properly designing action programmes and measuring progress against targets. In the 2030 Agenda itself, it has been recognised that for the successful implementation of the Agenda, a data revolution is necessary. In Bangladesh, gaps are daunting in this regard. A research and data gathering and analysis programme, keeping in perspective the 2030 Agenda implementation plans and guidelines, needs to be designed with proper prioritisation and implemented on that basis. This is an important action area for which external resources may be tapped in a major way.
Another area of action is to develop, revamp or strengthen institutions to be congruent with the policies and strategies adopted for 2030 Agenda implementation. It may also serve a useful purpose if assigning of responsibilities and tasks are rearranged—such as giving local governments a major role in local actions. This is surely a complex task, but one that needs serious attention. The Agenda itself recognises the importance of policy and institutional congruence for its proper implementation. Monitoring the implementation of the SDG action programmes focusing on the concrete results being achieved is a must in order to understand the extent and quality of the outcomes with reference to the targets set. 
A major challenge is the large-scale need for human capability development and improvement at all levels of society and in all areas of human action. The essential means to this end includes education, skills development, and health services. In all these areas, there has been significant advancement in recent years. But, still there are major gaps. Functionally educated proportion of the adult population is perhaps about 50 percent, skill training covers a negligible proportion of even the youth segment of the population, and affordable and quality primary health services remain way short in relation to the goal of universal primary healthcare coverage. Illiterate people need to be educated and trained, the literates and those with higher levels of education need appropriate skill training in their respective chosen fields and higher level functionaries in all sectors need exposure nationally and internationally. How best to develop and improve the human capabilities, over the coming years, at various levels and in different areas of human endeavour must be properly planned with reference to the projected requirements over the years, derived from the planned 2030 Agenda implementation processes. But, besides this process, many more skilled people will be needed in other areas, which must also be kept in perspective in planning human capability development and improvement in Bangladesh.
Financing the implementation of the 2030 Agenda is going to be a huge challenge. It is expected that individual countries will mobilise domestic resources to the maximum extent possible for implementing this Agenda. This would require improved public revenue collection mechanisms to eliminate evasion and leakages and extend the tax net to cover the potential taxpayers who are not paying taxes. The government has been taking steps in terms of, for example, simplifying the tax payment procedure, introduction of online payment facilities and encouraging people to use these, according recognition to major taxpayers, and raising awareness through tax fairs and other means about the liability of those who have taxable incomes. Efforts should be strengthened to identify tax evaders and bring them to book so that others are discouraged to traverse this path. Other sources of funding that should be tapped for implementing the Agenda include: encouraging civil society and community-based organisations, the private corporate sector, and people of small means interested in micro-enterprises to invest, attracting more foreign direct investment (FDI), and securing more official development assistance (ODA) from developed countries.
Many civil society and community-based organisations were enthusiastically active in promoting MDGs and are already gearing up to play a part in the process of 2030 Agenda implementation. Although these organisations may not raise much fund for tasks to be undertaken, they can undertake awareness raising, monitoring, and reviewing activities to help effective utilisation of funds and focused implementation of the Agenda.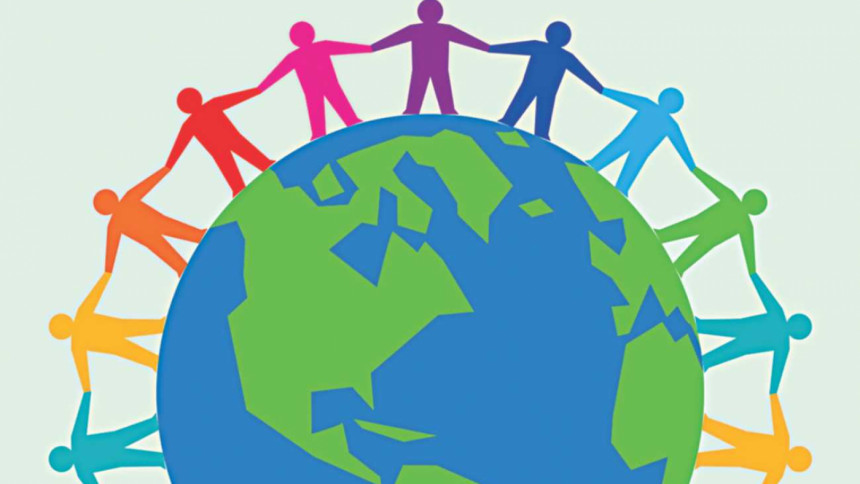 The private sector, particularly the corporate segment, needs to come forward more prominently because of its major role in the economic progress of the nation. The private investors have a responsibility to ensure that their undertakings are so managed as to contribute to economic growth that is socially agreeable and environmentally sound. By so doing, they will in fact be contributing to a sustainable future of their own industries and businesses as well. The mechanism of public-private partnership (PPP), which has been in place for quite some years, may be revamped for utilisation for the purpose of mobilisation of the private sector to make its contributions to sustainable development in coordination with the government and other stakeholders.
If facilitated and supported, people of small means, particularly of rural areas, can mobilise funds of their own and generate income, employment, and savings. They may be encouraged to use whatever savings they may have or whatever funds they may be able to raise through credits extended to them for the additional funds required for undertaking micro-scale enterprises—in which the total requirement is, by and large, the equivalent of USD 5,000 or USD 10,000. Even if they cannot invest any amount initially from their own sources and the whole requirement is made available in terms of credit, they will soon start to improve their economic conditions and generate savings for investment. But, only making money available to them is not enough. They must also be simultaneously provided with such services as assistance in securing market information, skills training, accessing appropriate technologies, and marketing products. Experience of Palli Karma-Sahayak Foundation (PKSF) is that there is tremendous interest among large numbers of rural people around the country who, if assisted as indicated above, take up such activities.
FDI in Bangladesh is rather low. It has, however, tended to increase slightly recently, topping USD 2 billion in 2015. To attract more FDI, adequate attention needs to be given to ensuring political stability, improving business environment, and improving infrastructural facilities such as transportation, ports, gas and electricity supplies, and timely disposal of the required official actions.
In respect of ODA, Bangladesh should strengthen efforts to establish beneficial global partnerships to meet the resource gaps after maximum possible mobilisation of domestic resources. The principle of common but differentiated responsibility and respective capabilities provides a sound basis for these partnerships to be worked out. Because in the interest of effective 2030 Agenda implementation in the developing countries, particularly the LDCs and SIDS, the additional financial resources, appropriate technologies, and capacity enhancing support that they may need should be provided by the international community. This is also a must from the point of view of reducing inequality among countries. 
Corruption is pervasive in Bangladesh and is another major challenge in the context of 2030 Agenda implementation. It causes siphoning off and wastage of resources, delays in decision-making and implementation, and, not infrequently, makes for wrong targeting. In Bangladesh, there are policies and laws against corruption; and there is also a dedicated agency, Anti-Corruption Commission (ACC), to take action against corruption. But, all this has so far been of little avail in practice in reducing corruption to any meaningful extent. More focused and purposeful, honest, and coordinated action is essential for achieving results in terms of meaningfully reducing corruption, while continuing to strive for further successes in the course of time. SDG 16 calls for promoting just, peaceful and inclusive societies and establishing accountable and inclusive institutions. This SDG should be accorded the high importance it deserves in the context of steadily taking the sustainable development agenda forward.
Terrorism is an international menace that kills and maims people who are often innocent. It can hinder the implementation of the 2030 Agenda through its destabilising effects. The counterterror measures claim resources which might otherwise have been available for economic and social purposes. In Bangladesh, the government policy stance is zero tolerance in respect of terrorism. From time to time, however, terrorist activities of one sort or another have taken place in the country, but the government's stern action in recent times, particularly during the last seven or eight months, has been able to reduce the possibility of terrorist activities to a minimum. But continuous vigilance is essential to prevent likely terrorist acts. All the known terrorist groups operating in Bangladesh are now subdued by strong police actions and are under elaborate surveillance. It is also necessary to watch out for any new terrorist groups or individuals who may try to raise their heads from within the country or outside and take necessary action to nip any such possibility in the bud.
The writer is Chairman of the Palli Karma-Sahayak Foundation (PKSF).