Pak army releases pics to 'prove' Indian drone claim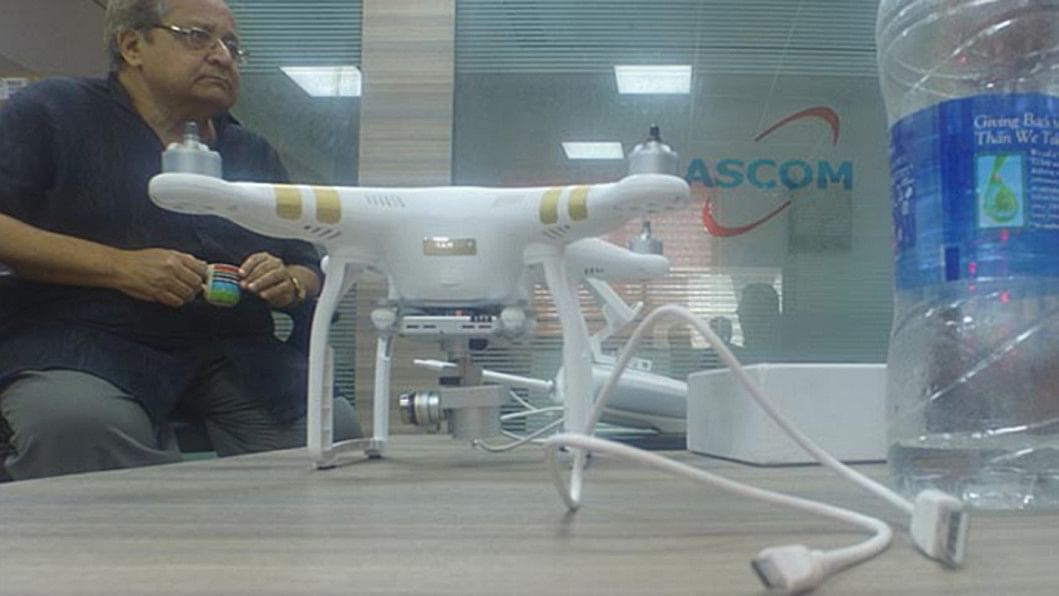 The Pakistan Army on Monday released photos and videos purportedly retrieved from a commercial Chinese-made drone shot down along the LoC that it said proved the pilotless aircraft was launched for a spying mission from the Indian side.
 
New Delhi has already denied Islamabad's claim that the drone was launched from the Indian side of the Line of Control and said such a UAV was not in the inventory of the Indian military, reports Hindustan Times.
 
China's state-run media identified the drone as the Phantom 3, a commercial unmanned aerial vehicle made by Shenzen-based DJI. Pakistan's claim suffered a setback after DJI said it had not sold the Phantom 3 to any government.
In an apparent effort to counter these revelations, the Pakistan Army's media arm released several photos and videos that purportedly showed the drone was launched from the Indian side.
 
A statement from the Pakistan Army's media arm contended that the photos and videos were "recovered from the internal memory" of the quadcopter drone and provided "irrefutable evidence that it was flown by Indian Army for reconnaissance inside Pakistan side of LoC".

An image retrieved from the drone apparently proved that it was taken inside the office of ASCOM, a communication and electronic firm. Another pre-flight picture purportedly indicates the presence of an Indian soldier in the vicinity of the drone.
Yet another image purportedly taken by the drone while in flight "shows an Indian flag which proves that it started its flight from Indian post", the statement said. More pictures give an aerial view of the Indian post and the Indian side of the LoC.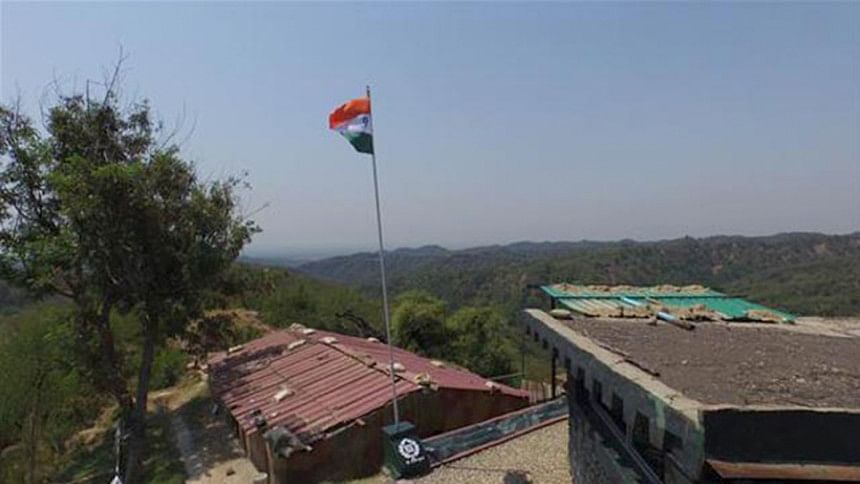 The statement said the drone initially remained close to the LoC and "kept surveilling throughout facing towards Pakistani side of LoC, then crossed over LoC and pictured a Pakistani post".
The claims made by the Pakistan Army could not be independently confimed. The photo that reportedly features an Indian soldier only shows the legs of a person clad in military fatigues.
 
The Pakistan Army's statement further said there had been a "sudden spike both in terms of intensity, caliber escalation and airspace violations by India" along the LoC and international border. 
It said there had been 35 ceasefire violations since June 9 and India "is exhibiting aggressive posturing through enhanced movement of troops, extensive reconnaissance, targeting of civilians and increased use of unmanned aerial vehicles and drones violating airspace of Pakistan".