Warner wants CA to discuss his captaincy ban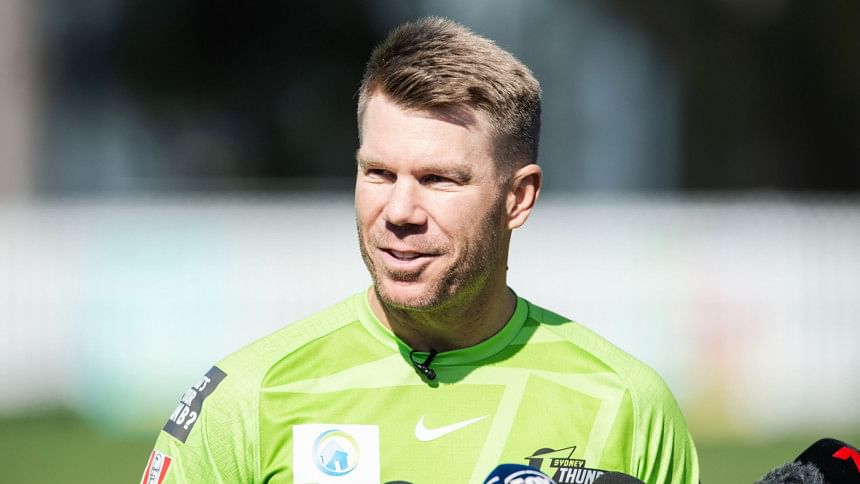 Big-hitting Australian batsman David Warner Sunday signed a two-year deal with Sydney Thunder, ending a nine-year absence from the Big Bash League.
The 35-year-old opener has not played in the domestic Twenty20 competition since 2013 and said he wanted to get involved again to help support the next generation.
The Thunder are yet to settle on a new captain since the departure of Warner's Test opening partner Usman Khawaja to the Brisbane Heat during the off-season.
Warner hasn't yet had any discussions with the club around the captaincy but said he would be keen sit down and have a conversation with the Cricket Australia board around his lifetime leadership ban that was imposed in the wake of the Cape Town ball tampering scandal in 2018.
"I'm a leader in the side anyway without having the title," he said.
"(My Thunder teammates) can pick my brains in any way, my phone's always there, they've got my number and they can (also) see me when I'm at the practice facilities.
"It's upon the board to reach out to me and open their doors.
"The board has changed since 2018 when all those sanctions were dealt. It will be great to have a conversation with them and see where we are at."
However, several former and current players, including Test skipper Pat Cummins, have called for Warner's life ban to end.
"That hasn't really been brought to the table," Warner was quoted saying by a website.
"As I've said plenty of times off the record, it's upon the board to reach out to me and open their doors. Then I can sit down and have an honest conversation with them," he added.
Warner, Smith and batter Cameron Bancroft were banned from playing domestic or international cricket as punishment for their roles in the infamous ball-tampering scandal.