A solution arrives but murky culture continues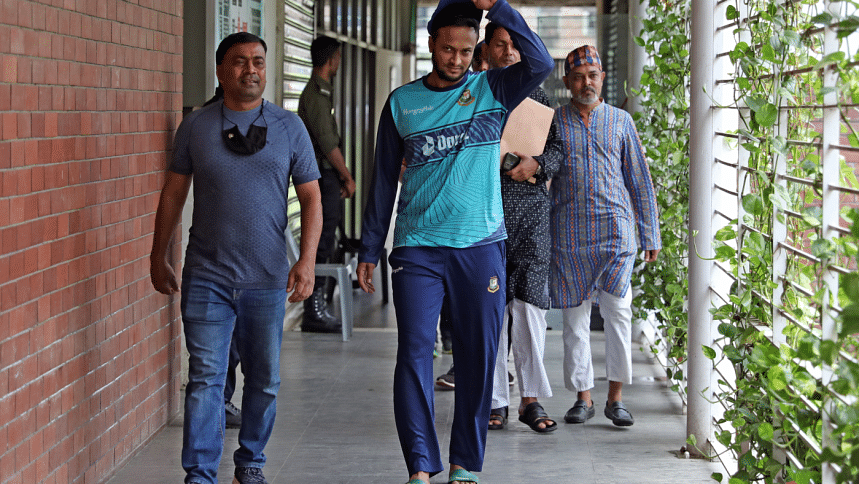 Bangladesh cricket is in turmoil once again and, unsurprisingly, that commotion stems from ace all-rounder Shakib Al Hasan.
The conflict involves Shakib's deal with Betwinner News, a sister concern of betting site Betwinner. The BCB remained firm on their stance regarding a zero-tolerance policy regarding involvement with betting and, after a few days akin to a standoff during which the issue festered, the star all-rounder was threatened with being left out of the Asia Cup. That finally led to Shakib relenting, with the left-hander informing the BCB in a letter yesterday that he would pull out of the commercial deal.
But, despite BCB president Nazmul Hassan Papon saying there would be zero-tolerance towards such issues in the future, it remains to be seen whether BCB fails to address the larger issue of how to deal with Bangladesh's most celebrated cricketer, who also often makes headlines for the wrong reasons.
Before every other series, Shakib's availability becomes a major issue for the BCB hierarchy. Before the tour of South Africa this year, Shakib wanted to opt out of the tour but the BCB later managed to include him in the ODI series and it was announced that from now on the BCB would decide which players would opt out of series.
Despite that, Shakib's availability for the West Indies tour was uncertain before he was eventually handed the captaincy of the Test side. Shakib opted for rest from the West Indies ODIs before also being rested for the entire tour to Zimbabwe.
In 2019, Shakib was banned by the ICC for failing to report corrupt approaches from a bookie. In 2021, Shakib kicked down stumps during a Dhaka Premier League match between Mohammedan Sporting and Abahani Limited but got away with a fine that could be considered a slap on the wrist. Even in his earlier years, Shakib was banned by the BCB for six months in 2014 for breaching rules.
Shakib's present deal with BCB once again became the focal point of controversy. Why would a cricketer, who had been banned once by the ICC, sign a deal with a company related to betting ventures? The situation depicts a clear picture of Bangladesh's cricket culture, which keeps getting embroiled in things outside of cricket.
While the national team is struggling in most formats and have lost an ODI series in Zimbabwe as well as the T20Is, the plans to recover have not come to the forefront of discussions. Plans for the Asia Cup had taken a hit from both injuries to key players as much as the Shakib situation.
The pipeline, the creation of which takes much nous and patience, still takes a back seat to such regular events in Bangladesh cricket. Thus, whether one accepts or not, these situations before a series and the whims and the relevant arguments lead to a chaotic atmosphere that can only be solved to a certain point but not terminated. In all certainty, it leads to a murky scenario that does cricket no good.