No high rises along seashore: PM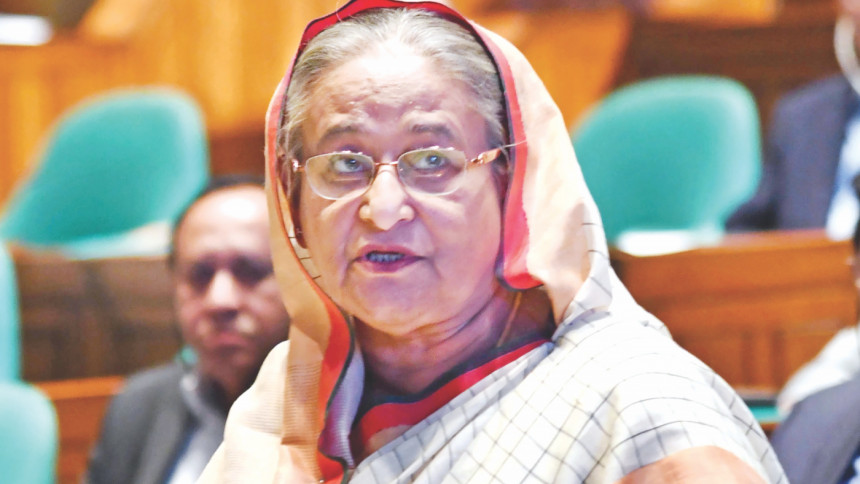 Prime Minister Sheikh Hasina today said the government will not allow construction of any high-rise structures along the seashore.
She said this while stressing the need for protecting the natural beauty and biodiversity in three park sites in Cox's Bazar -- the master plans for which were presented before her today.
The masterplans of the parks -- Sonadia Eco-Tourism Park, Naf Tourism Park and Sabrang Tourism Park -- were presented before the PM at her office.
Bangladesh Economic Zones Authority (BEZA) is implementing the masterplans. According to those, Sonadia Eco-Tourism Park is being developed at Sonadia Island in Maheshkhali, Naf Tourism Park in Teknaf and Sabrang Tourism Park in Teknaf's Sabrang.
The Sonadia Eco-Tourism Park will be established on 8,967 acres of land in phases in nine years. Some 909 acres of the land will effectively come under the planned area, while the rest will be kept as it is.
The first-phase of the work will be completed within two years.
The Sabrang Tourism Park is being made on 1,047 acres of land at Sabrang union in Teknaf upazila.
The Naf Tourism Park will be made on 271 acres of land on an island in the Naf River under Teknaf Sadar union.
Witnessing the presentation, the PM directed authorities concerned to develop the Sabrang Tourism Park as a dedicated tourist site for foreigners.
She asked for completing the development work of the Naf Tourism Park and Sabrang Tourism Park within three years.