On life and works of Latifur Rahman: memorial event today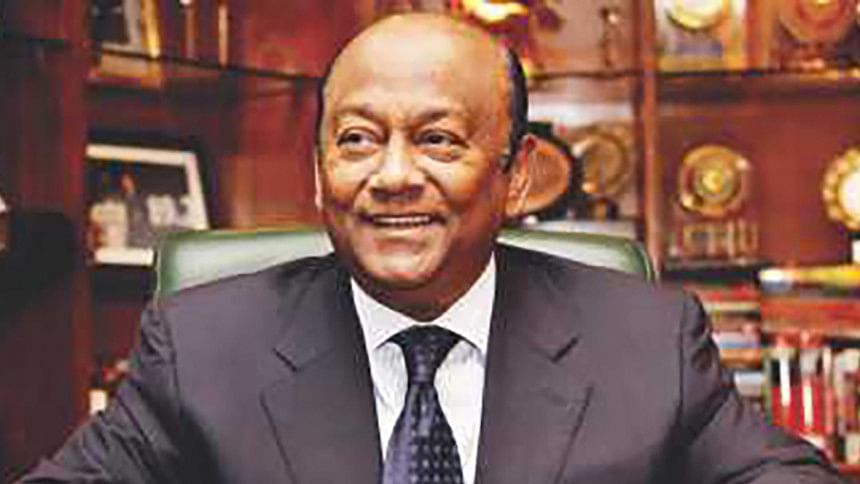 Eminent citizens of the country will join a virtual memorial event to remember the life and works of Latifur Rahman, an iconic business leader and chairman and CEO of Transcom Group, who passed away on July 1.
Latifur Rahman was also founding director of Mediaworld, the owning company of The Daily Star, and chairman of Mediastar, the owning company of Prothom Alo, both leading English and Bangla newspapers of the country with which he has left behind a legacy of being a patron to independent media in the country.
The event will begin at 5:30pm today.
Among those who will speak during the event to remember the visionary businessman are: Professor Rehman Sobhan, chairman of Centre for Policy Dialogue (CPD; M Anis Ud Doula, chairman of ACI; Rokia Afzal Rahman, vice-president of ICCB; Asaduzzaman Noor, MP; Tarek Karim, former high commissioner; Dr Hossain Zillur Rahman, chairperson of Brac; AK Azad, president of Newspaper Owners' Association of Bangladesh (Noab); Sheikh Fazle Fahim, president of FBCCI; Rupali Chowdhury, president of FCCI; Tapan Chowdhury, managing director of Square Pharmaceuticals Ltd; Kutubuddin Ahmed, chairman of Envoy Group; Syed Nasim Manzur, managing director of Apex Footwear Ltd; Rajib Prasad Saha, MD of Kumudini Welfare Trust; Rezwana Choudhury Bannya, musician; Manjurul Ahsan Bulbul, journalist; Md Mahbub Ur Rahman, CEO of HSBC; Simeen Hossain, daughter of Latifur Rahman and MD, CEO of Eskayef Pharmaceuticals Ltd; and Zaraif Ayaat Hossain, grandson of Latifur Rahman.
The event will be presented live from the Facebook pages of The Daily Star and Prothom Alo from 5:30pm.