Iraq returnees demand compensation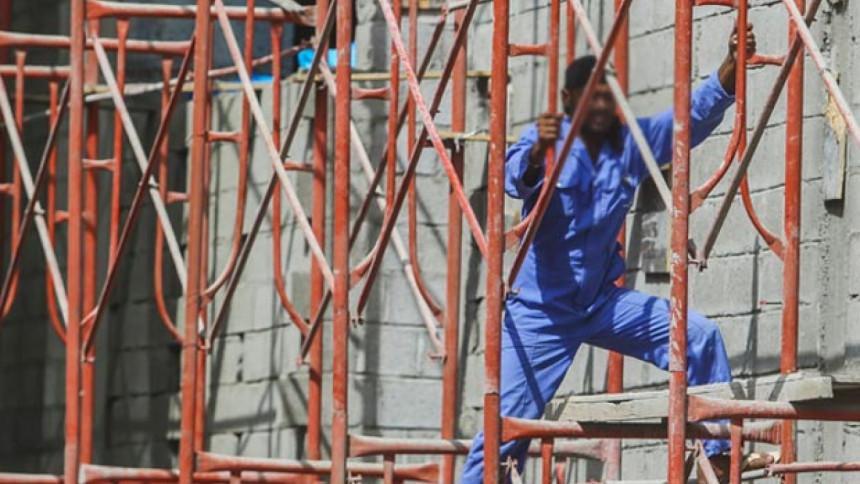 Nineteen workers, who returned empty-handed from Iraq, today demanded compensation and licence cancellation of two recruiting agencies for cheating with them 17 months back.
The victims alleged that although the allegations had been proved through several hearings, the expatriates' welfare and overseas employment ministry did not take any action against the accused agencies.
They cheated workers made their demand at a press conference held at Dhaka Reporters' Unity in the capital under the banner of Anirban Survivor Voice.
"Eighteen months have passed away. We have been demanding our legal compensation from the agencies through the ministry and BMET. But the government bodies concerned are not taking any action. Instead, they are harassing us," Md Masud, one of the 19 victims, told reporters while reading out a written statement.
A total of 27 migrant workers went to Iraq between February and March in 2013 through four recruiting agencies -- Morning Sun Enterprise, Meghna Trade International, East Bengal Overseas and Idea International.
Each of them had spent about Tk 4 lakh for landing an Iraqi job with a monthly salary of $350.
But, a total of 22 including the 19 victims had to come back to the country in two phases -- November 30 in 2013 and February 17 last year.
Of the 22, three got back their money from East Bengal Overseas and Idea International.
In the meantime, the whereabouts of the rest five others remained unknown since they fled away from their captivity in Iraq.
The returnees filed two separate cases with the capital's Airport Police Station against the agencies and Bangladesh Migrant Foundation (BMF) which arranged the jobs with the agencies.