Suicide vest, grenades found at 'JMB den', 7 held
--Televised operation in broad daylight
--'7 held including 3 JMB men'
--High profile raid, say police
--17 Homemade grenades, suicide vest seized
Law enforcers claimed detention of six people and seized "a sack-full" of improvised grenades and suicide vests during a raid in Dhaka's Mirpur-1 today.
At least three of the detainees were key militants of banned Jama'atul Mujahideen Bangladesh (JMB), said Monirul Islam, joint commissioner of Detective Branch.
The "high-profile" crackdown, that began from around 1:30am early today, continued till this afternoon – in a rare widely televised coverage throughout the day.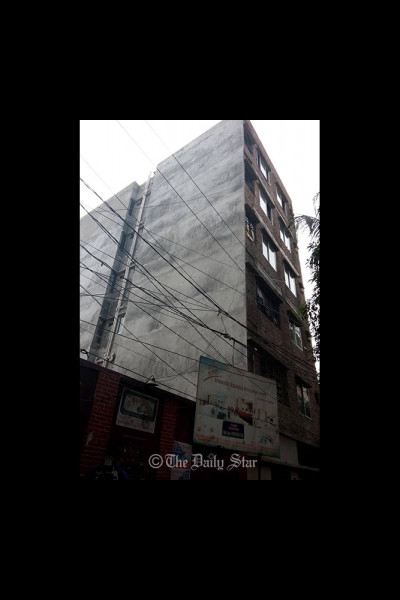 The raid went without any casualties. However, there were explosions – carried out from both sides and police admitted of firing some bullets during the drive.
AN OVERNIGHT WAIT BEFORE MORNING ARREST

The detainees, whose identities were yet to be disclosed before the media, were living on the sixth floor of the Road 9, Block A as students for the past four months.

Their information was obtained from an arrestee who was held last night, Monirul said while briefing reporters. Two people were held from one flat and the others from another adjacent.

Police asked them to surrender repeatedly but there was no response from inside the flats. Some explosives were heard at scene. Those included some sound grenades of the police.

The arrest was finally made late morning. Monirul Islam told reporters that there was "a sack-full of 17 handmade grenades," inside the flats, including bomb making materials.

Detectives took away the detainees for further questioning; they were not shown to the media.

The Daily Star obtained all its information from the briefing of Monirul Islam and Sanowar Hossain, additional deputy commissioner of DB and chief of bomb disposal squad.

More details about the arrestees will be disclosed later after further questioning.