Remote working in the age of technology and pandemic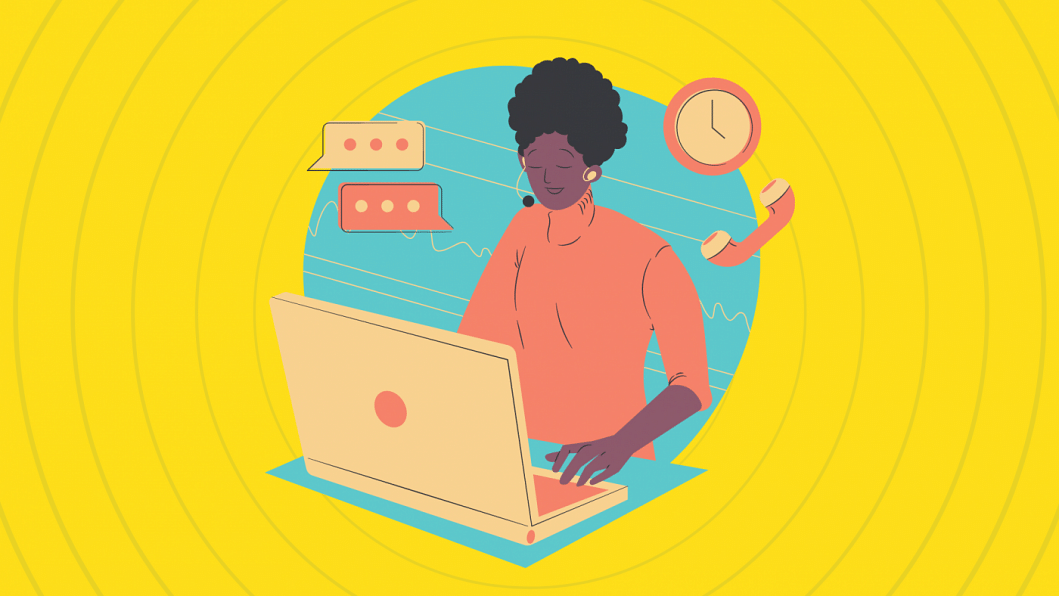 In these trying times of the coronavirus pandemic, one buzzword has been in circulation now more than ever — Remote working or working from home. Many countries, including major European economies like Italy, Spain, France and Germany are either in a complete lockdown or heading towards it. The novel coronavirus, COVID-19, has infected over 170,000 people worldwide so far, killing over 6,500 with the death toll rising rapidly. As the world braces for an economic downturn, one question remains; what is the future of working in a locked-down world? We try to look for answers.
Remote working or working from home is in fact not a novel concept after all. In the age of technology and digital nomads, remote working has been the norm in many small-medium businesses around the world for quite some time now. 10up, for example, is an internet-based web development and content creating firm with no physical office at all and with teams working in from New York to a dozen countries across Europe. They even have an impressive portfolio under their wing with clients ranging from the TIME magazine to Microsoft, and many more.
Like 10up, most of these businesses are largely software-based firms comprised mainly of coders. But many traditional companies are also adopting this model slowly as we become more technology-dependent with each passing day. With growing open source tools like Google Drive for file sharing, Slack for team management, all you really need in order to get work done is a stable internet connection. Throw in the added advantage and flexibility of working from home, or from anywhere you prefer, and you find that many organisations are starting to find the remote working model to be more productive and beneficial for employee morale.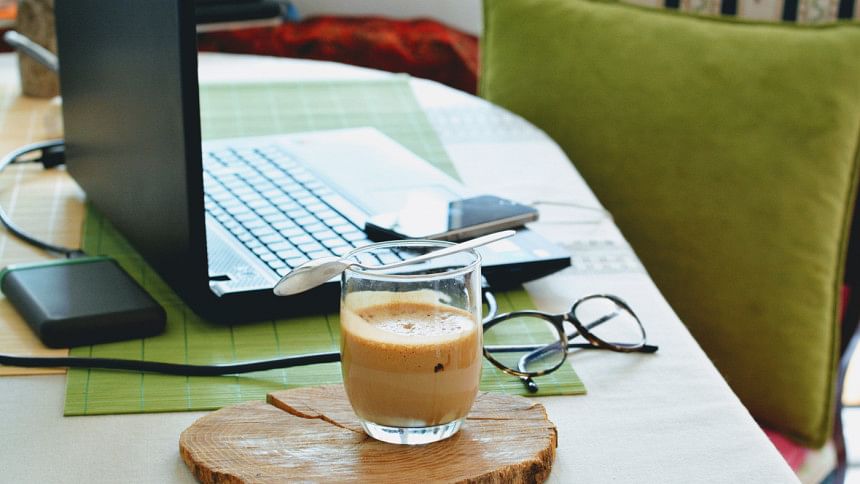 In a 2014 study by PGi, it was found that 69% of remote workers reported lower absenteeism than their non-remote counterparts. In another study conducted by the Royal Society for Public Health in the UK, it was found that 55% of the participants felt more stressed as a result of their daily commute and lack of flexibility. By giving them an opportunity to work remotely, employers would be essentially investing in less-stressed out and more productive employees who can balance their work and personal life, according to their individual preferences. A study conducted by Flexjobs also found out that employers in the USA can save $22,000 per remote worker per year, without losing any productivity.
So what's stopping us from adopting this model, especially in the wake of the looming outbreak of coronavirus in Bangladesh? We asked an employee at Grameenphone, who wished to remain anonymous, what he thinks about remote working. According to him, a lack of organisational structure in the local companies and a lack of adaptive mindset are to blame for this.
"Most employees exhibit a very slow nature when it comes to doing work based on just an email. You will need to initiate a phone conversation most of the time for it to be taken seriously and also have physical meetings to explain the work requirement." He says.
When asked about his opinion on remote working, he says, "Working in an organisation, in my opinion, shouldn't be just about getting done with the day to day work. Interacting with peers and superiors, managing emergencies and building interpersonal skills are also a part of working. As such, working from home will not allow a great increase in this skill set"
Navid Imtiaz, a reporter of Ezportz Network says that a formal workplace is an expense that is no longer necessary in the modern world. When asked about what is stopping Bangladeshi workplaces from adopting a remote working policy, he replied, "An unhealthy obsession with cubicle culture that most countries got over in the nineties."
To get a perspective of the other end of the spectrum, we asked Arman Rahman Khan, Business Development Executive of NewsCred Bangladesh, for his take on the matter. NewsCred is a content marketing company based in Dhaka who is allowing its employees to work remotely for the next two weeks.
"I'd say remote working isn't having an effect on productivity in general as NewsCred has provisions for working from home even without the Coronavirus ordeal," he says when asked if remote working is hampering their usual productivity or not. 
Arman also thinks that the global working culture is slowly shifting towards remote working. "There are quite a few organisations that operate without an office. Other than that, some companies do have offices but also hire remote talents. For example, NewsCred has remote workers around the world, even in locations where the company doesn't have an office."  He says.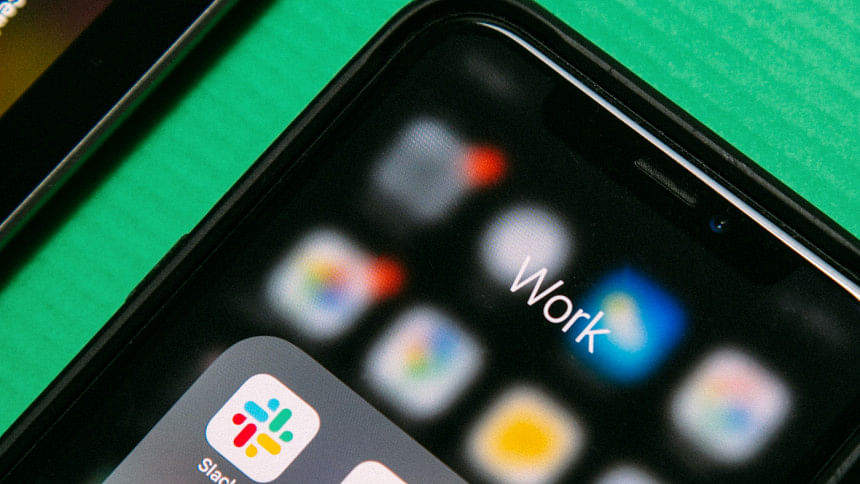 Despite widely varying opinions on remote working in Bangladesh, many small-medium businesses can take a look into it, especially in these times of growing worries about the outbreak of Coronavirus. To get the most out of a remote working situation, consider using platforms like Slack for communication among teammates and co-workers, Zoom for video conferencing and webinars, G-suite for web-based documentation and file transfers, Trello (a web-based list-making application) for helping to keep track of ongoing projects in a stylish and organised way. For employers who wish to track timestamps of their remote employees, Toggl is a great tool which offers online tracking and reporting services through their website, and a desktop and mobile app.
With the proper infrastructure and an adaptive mindset, remote working can bring the best out of an organisation with employees having a flexible work-life balance. And in the case of recent developments, a healthy environment in the safety of their own home.