All you need is a phone: Much needed healthcare at the fingertips of RMG workers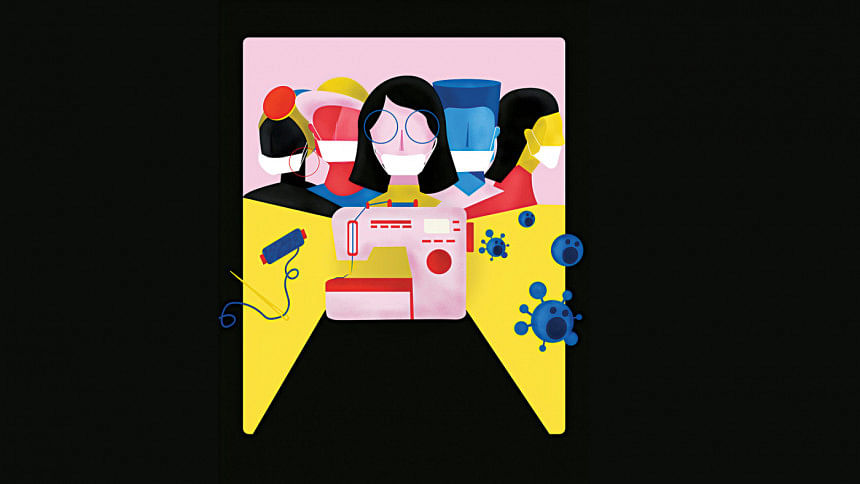 Bangladesh is a country with an emerging economy that has been able to secure steady growth of 6.8% over the last few years. A significant driver of this growth is the Ready-Made Garments (RMG) sector - the single largest source of export earnings by backing 84.5% of the total earnings of the country. This sector alone created employment opportunities to 4.2 million people, 85% of whom are women belonging to low-income rural families. Despite being afflicted with industrial tragedies in recent times such as factory fires and the cataclysmic collapse of Rana Plaza that shook the country, the RMG sector has stayed afloat, gradually improving its operations day by day.   
However, this industry suffered from a massive blow during the coronavirus pandemic, with a plummeting revenue and consequential job loss of a myriad of workers. In a time, when they required medical attention the most, there was almost no scope for the workers to avail of traditional healthcare services from public hospitals and clinics. Many of them resorted to digital healthcare services where Maya played a big role in attending to their needs in such a desperate situation. In retrospect, from February 2020 to March 2020 Maya experienced a 2700% increase in the number of queries for support and information about Covid-19. This platform has been tackling multi-dimensional healthcare issues reported by patients all across the country since the official lockdown was imposed.
The qualms of RMG workers worsened when their work resumed from the 26th of May, 2020. This made them more susceptible to the virus that consequently led to many of them testing positive. To address the multidimensional vulnerabilities faced by RMG workers during these turbulent times, Maya and Marks & Spencer Bangladesh has signed an MOU to provide free digital healthcare services to this specific community and to help prevent and limit the spread of Covid-19. Under this agreement, workers of 87 Marks & Spencer enlisted factories will get advice on Covid-19 issues as well as physical and mental health issues using the Maya app. They will get advice on Covid-19 issues as well as physical and mental health issues from licensed doctors and counsellors. The services will be available to 3,20,000 garment workers spread around 8 districts across the country as well as their relatives. Keeping in mind that many of them do not have access to smartphones, Maya has created toll-free hotline and SMS services, through which workers can consult doctors and counsellors within minutes.
Another key activity of this collaboration is the dashboard access to factory management, which allows them to identify workers who are highly symptomatic to Covid-19 as well as monitor the overall health condition of the entire employee base.
Maya has been working closely with the government to cater to the healthcare needs of this sensitive demography throughout the Covid crisis. Under Bangladesh Government's Access to Information (A2i) Telemedicine initiative, Maya has attended 1500 calls since the initiative started in March 2020. 
Mizanur Rahman, Head of Social Compliance of Marks & Spencer said,  "Though Marks & Spencer is a business organization, our workers' health has always been our priority. Keeping this in our mind we have come in partnership with Maya to provide digital health care service to our factory workers in the difficult Covid-19 pandemic situation. Hope this initiative will help our workers to have easy access to medical facilities."
This partnership ensures a double layer of healthcare protection for all the employees working in garments facilities. Workers are getting instant access to digital healthcare services for free, which would have cost them around BDT 125 per month to avail. On the other hand, if any worker displays high risk of Covid-19 symptoms or other health risks, Maya can alert the factory, minimizing further transmission and help the worker by guiding them through the necessary steps needed. Workers can also receive expert advice in 15 minutes on the app which is available on the Play Store and Apple store.