Nissan reviving the GT-R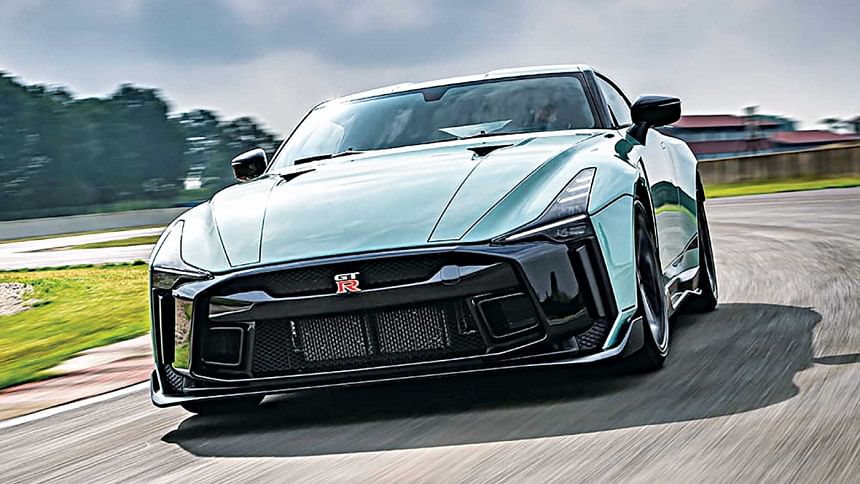 After 11 years, Nissan is still beating a dead horse with the outgoing GT-R, their premier flagship supercar once known for killing supercars, sort of like OnePlus. Nissan seemed to have mimicked OnePlus' rise and fall (it's the other way around actually).
Last week saw Nissan cryptically announce a date as fans and critics looked at the rumour mill for clues as a mild hybrid integration was speculated years before. September 14th finally put all the speculations to sleep as Nissan unveiled the GT-R T-spec, T-spec being a Nissan nomenclature harking back to the legendary R34 GT-R V-spec II Nür.
The legendary badge must boast a power upgrade, right? Unfortunately, the badge accredits the R35 to be draped in two shades of special paint the V-spec R34 GT-R was offered in addition to bronze RAYS to boot; Midnight purple III and Millennium Jade. Expect limited volumes of each, just like the original.
As for the ageing powertrain, it remains vastly untouched from the last facelift. Almost as if Nissan has learnt the art of cash-grabbing from Rockstar games. This is a shame because Nissan smashed it out of the park with the 400Z exceeding expectations of fans and critics alike. Nissan's hybridisation plans for the GT-R remains to be seen, hopefully with the R36.