Cover Story
'Nikhoj': An app to help you find missing children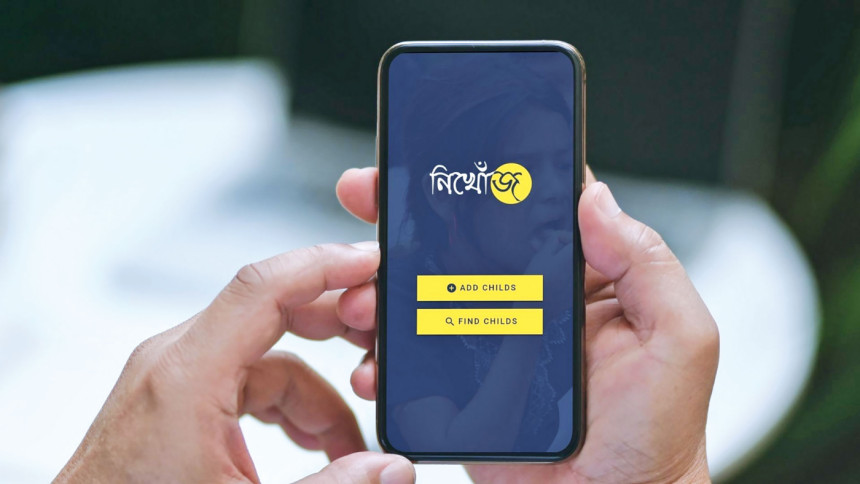 Cases of missing children are reported every year. Sadly, only a few are lucky enough to meet their family again. Most of the lost children are forced to live on the streets in insecure environments or in NGOs. Even though you may want to help these children find their families, the absence of a proper collaborative system will stop you from doing so efficiently.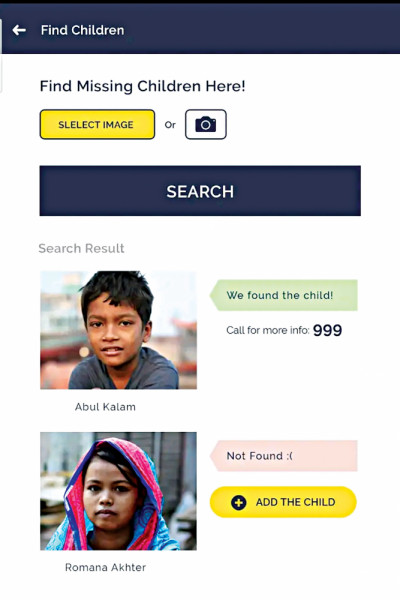 However, 'Nikhoj' is here to help. This app connects the police, NGOs and volunteers in one platform so anyone can help missing children in need. 'Nikhoj' aims to ensure that no child stays separated from their parents due to a lack of reliable information or access to proper authorities.
How the app works
You can find two options after installing the app. 'Add Children' option is to report any missing children. One can add the name and the picture of the missing kid along with further information such as father's name, mother's name and address if available. Another option 'Find Children' can help search for information about any lost child. You can use this app from anywhere in Bangladesh.
To provide an example of how 'Nikhoj' works, let's suppose a hypothetical scenario. A six-year-old named Sumon went missing from a remote village in Cox's Bazar. His parents or the nearest police station can register the necessary details of this missing kid after logging into the app. After the details have been logged, a man named Ripon finds Sumon crying at Karwan Bazar in Dhaka. Ripon asks Sumon about his whereabouts, but Sumon can't remember where he came from or how he got there. Even though Ripon doesn't get a proper answer, he takes a photo of Sumon and uploads it in the 'Nikhoj' app, to check if any registered pictures match the boy. Ripon then finds on the app that someone from Cox's Bazar had reported the missing case of Sumon. Ripon is able to contact the authorities and Sumon's parents immediately.
'Nikhoj' works with the help of facial recognition technology, which uses biometrics to map facial features from one picture to another. Even if the picture in the reported missing case is monochromatic or is a few years older, the app can identify the person, given that someone has reported a matching face through the app.
'Nikhoj' can also be used to help find people with autism or elderly people who can't remember their address. Anyone can install this app and use it to add a lost person's information or find someone who is missing. The app is available on Google Play Store. However, it is currently running as a pilot project. 'Nikhoj' is hoping to operate in full swing from early 2022.
The objective
The team of 'Nikhoj' is trying to collaborate with the government so that every police station registers the missing cases through this app. Without necessary details registered in it, app users won't be able to help lost children like the hypothetical case mentioned above. Moreover, handing over a missing person is a sensitive matter, which should always be done under the supervision of the police or a responsible organisation that works in such cases. This is why the support of the government and NGOs are much needed.
"Our target is to eliminate the cases of missing children in Bangladesh. A mishap can happen, and a child may go missing. However, it is our duty to reunite them with their family," said Moinul Islam Khan, Founder of 'Nikhoj'. "Different social media groups may temporarily solve a few cases. But the problem is that every group does not have the same members and information, leading to an information gap. In such situations, this app can work as a permanent solution," Moinul added.
The app is a product of a tech startup called 'ThirdEye Social Technology BD'. This startup is initiated by youths aiming to solve social problems through technology. They are also planning to launch a website for 'Nikhoj' to connect with more people, as well as engage in social media. For the initiation of the pilot project, 'Nikhoj' derived data from NGOs like LEEDO and APON Foundation. They plan on adding data from other organisations soon.