Markopolo.ai reaches K-Startup Grant Challenge Top 60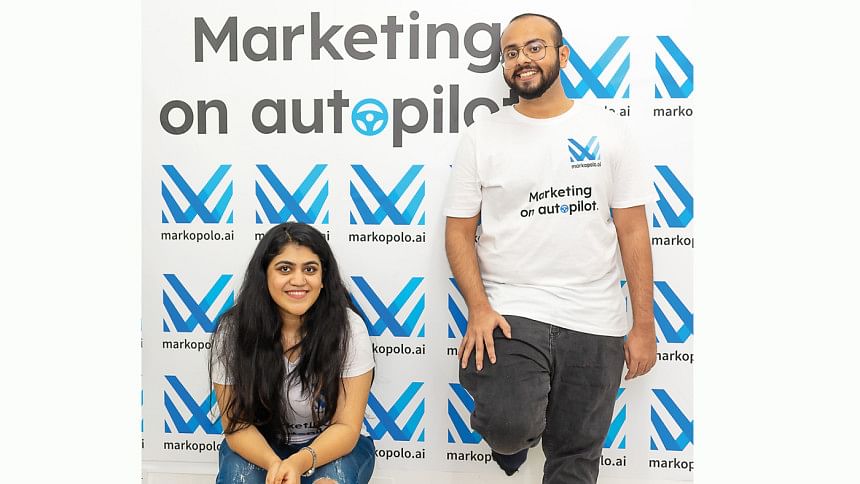 Markopolo.ai, a startup that offers a 360 degrees marketing solution for SMEs, has recently reached the Top 60 of the K-Startup Grant Challenge among 250+ global applicants.
The Top 60 teams are part of the Accelerating Program where up to 2 members from each team travel to and stay in South Korea. Startups worldwide working on AI & fintech had applied for this prestigious grant program. For Bangladesh, a local startup reaching a global stage of this calibre is a matter of great pride as well as a boon for the country's budding ecosystem.
Here, the teams receive training and 1-1 mentorship from the biggest Korean tech companies like Samsung, Hyundai Motors, SK Group - all part of the startup ecosystem. The teams also have the invaluable opportunity to network with Korean businesses and have access to a major tech & economic hub of Asia. The Accelerating Program will also provide Korean interns for the teams to choose from who will help them ease into the Korean culture.
"The main advantage of Markopolo.ai is that we offer a unified solution to all marketing problems for small businesses," says Tasbin Tasfia, CEO of Marcopolo.ai. "They do not require having much technical knowledge of marketing nor incurring large costs. All they have to do is provide simple inputs in the software which will generate marketing campaigns on any platform eg Facebook, Instagram, Twitter. This offers better ROI for the businesses who retain full control over their marketing."
Right now, Markopolo.ai is working on restructuring its services to make them more simplified. They constantly work to refine the AI software for their customers.
"With the help of the K-Startup Grant, we hope to create a global sales funnel and accelerate the Bangladesh startup ecosystem by taking our services to the international platform," said Ms Tasfia.
Korea is a country that has 11 unicorn startups. Korea's startup ecosystem is active and well-designed, attracting the attention of investors, accelerators, and incubators from all around the world. Projects between conglomerates and startups are active under the government direction. For instance, conglomerates such as Samsung, Hyundai, LG, SK, POSCO, Lotte, Hanwha, CJ, GS are directly initiating accelerating or venture programs.
With a domestic market size of about USD 736.21 billion, Korea has the 15th biggest internal market in the world. Despite the tiny population and the small domestic demand market size, the Korean domestic market has a great purchasing power, as acknowledged by many global firms for a long time. Such an environment may provide a footstone for numerous global startups - Bangladesh being one of them.