Fashol.com aims to solve ages old supply chain problems for farmers and retailers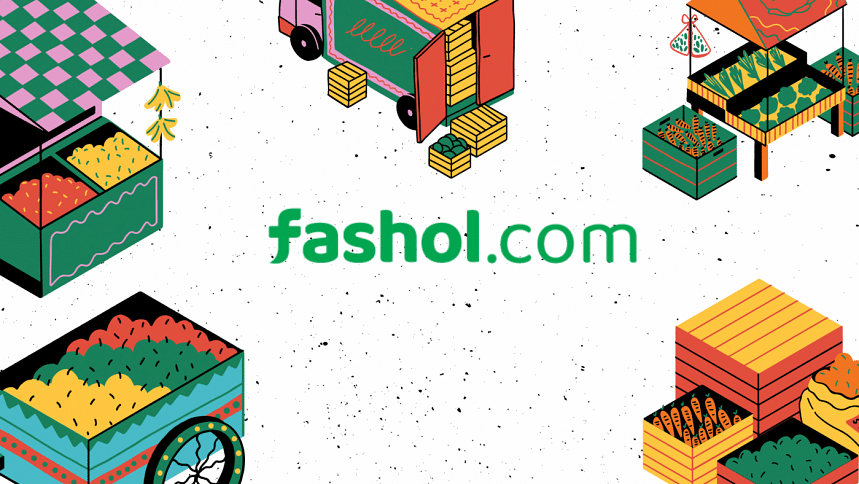 Fashol.com, a wholesale marketplace for retailers, collects products--fruits and vegetables--from different parts of the country at night, including the wholesale markets of the capital and brings them to the Fashol distribution centre. In the next step, products get sorted using in house sorting method and then goods are delivered to the retailer early every morning. Retailers get 5% -10% lower prices than the market price. Fashol.com also offers zero delivery costs to retailers.
The company has operations in various residential and non-residential areas of Dhaka city and is continuously working to expand operations. Soon Fashol.com will start its activities in two more divisional cities
Malek Rahman, one of the near 500 retailers Fashol is serving, says he doesn't have to go to the wholesale market every night, which helps his sleep. On top of that, Fashol is giving products at 5% -10% less than the price."The huge cost of my transport of 800-1500 takas has been reduced. I find many varieties of products at Fashol which I could not find in one market. The quality of the products supplied by Fashol is also good," he says.
Sakib Hossain, Founder & CEO of Fashol, said, "the research and development work of the company started in 2018. Our market knowledge and working in the supply chain with labourers and inside logistics helped us make the solution even better. Every day, in our wholesale markets like Kawran Bazar and Jatrabari, at least 25% -30% of vegetables are wasted due to the supply and demand gap. We have been able to minimise the waste rate by less than 1% because of our technology, sorting methods and supply and demand data."
"Fashol is currently working on 350 varieties of fresh vegetables and fruits and a variety of new vegetables and fruits are being added to the Fashol's SKU. Moreover, livestock will soon be added to Fashol.com which includes fish, meat, eggs, etc", Adnan Ahmed, VP of Communications added.
Fashol.com has its own website through which retailers, super shops or online e-commerce companies can place orders. Soon they will launch an app for retailers and super shops. In addition to the retail market, Fashol is also coming up with a new service for restaurants, according to Adnan.