Education for underprivileged children amid pandemic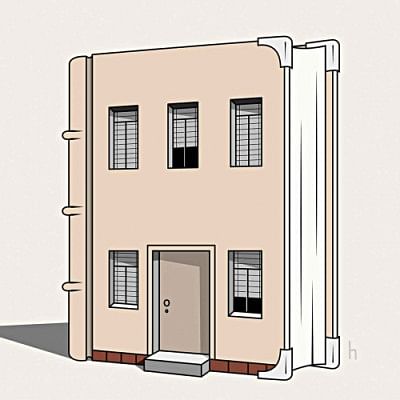 Given the current challenges due to the Covid-19 pandemic, many volunteering endeavours to provide education to underprivileged children have been disrupted. Certainly, it's not easy for voluntary organisations to carry out their education programs, ensuring quarantine regulations and to arrange funds and volunteers for the mission amid this pandemic. We have talked with a few organisations to know about their perspectives and steps in this respect. Despite taking different measures, they have one common objective and that is to ensure the best thing for these children.
Bidyanondo Foundation
Bidyanondo has 12 schools all around Bangladesh for underprivileged children where there were over 1200 regular students before the coronavirus outbreak. Mostly, they are from impoverished households living in slums or under the open sky with their families, and some of them are even orphans. As per the quarantine restrictions and the government notice, they have kept closed all of their schools which consequently impede learning for these children. Online education, the new solution to secure learning is certainly not possible for them due to their miserable financial condition. Sultana Jannat Shikha, one of the regular volunteers of Bidyanondo Foundation, said, "Just in Dhaka, we've over 150 students in our school. We're trying to keep in touch with them through phone calls. As per our knowledge, almost 50% of the students have left Dhaka due to the financial crisis amid this pandemic. Some of them are interested to get back to their school life despite the prevailing uncertainties and obstacles. We just hope that we'll see all of our students in the classes after this phase." She added that Bidyanondo used to interact with homeless children on the streets and try to teach them moral values and make them understand about the negative effects of taking drugs before providing 'one taka meal' to them. The food initiative is still active, but the interactive storytelling session for homeless children, ensuring social distancing is not possible due to lack of resources and enough open places. They are trying to keep track of their students and other homeless children while providing foods to them. But as they have formal schools for the underprivileged children, they cannot resume classes against the government notice and also don't want to take risks with these children's safety.
Alokito Shishu
Alokito Shishu started its journey back in 2015 to provide quality education for street kids who sold flowers and nuts in Dhanmondi and taught them at a makeshift school. However, their teaching programs are now mainly for the children of Bede and Dalit communities whose existence is often ignored in our society. It has two schools in Natore and Munshiganj where they had 105 students from kindergarten to grade 5 of these communities before the pandemic, but now they have around 85 students. The number was less during the peak of the pandemic. Thanks to their homeschooling initiative that more students are attending the classes regularly now. Due to a surge in the coronavirus cases in March, they had to put their teaching programs on a halt to avoid health risks for both children and volunteers. In July, when they resumed their classes, many challenges came such as convincing the parents of the students, shortage of teachers, and lack of funds. They even got to know that two of their students have become victims of child marriage as their parents were unable to bear the daily expenses. Alokito Shishu has started to provide home tutoring to the existing students along with a food relief which they can have after completing a class. The teachers maintain proper safety measures before going there. This initiative is somehow motivating the parents not to stop their children from attending the classes. Mithun Das Kabbo, Founder and CEO of Alokito Shishu said, "We operate the schools with the help of child sponsors and about 50% of our students do not have regular sponsors. Moreover, the number of sponsors fell even further due to the ongoing pandemic. It has made it difficult for us to continue the classes. Because due to lack of funds, we cannot provide food reliefs without which the children of these extremely vulnerable communities cannot be motivated to pursue education."
Pother Ishkul
Pother Ishkul mainly works with street children and other underprivileged children provide entertainment-based and practical learning. It's like a pre-primary school. They are more focused on developing these growing children's mental health. The condition of this organisation is somehow unique from other ones. They mainly work in Gulistan Park and in this area, the number of students has increased amid this critical situation. The uncommon change is seen due to their 'food for education' project. Before pandemic, volunteers used to take one class per week, but now 5 classes per week include alphabet learning, storytelling, music, craft and scouting classes. That means these impoverished children are getting free foods 5 days instead of one day per week. This initiative has helped a lot to convince the parents to let their children continue the classes. At the initial days of the lockdown, the initiative was not going smoothly. Lack of volunteers and quarantine restrictions were the main obstacles. One more barrier is to collect funds for this project. As the amount of classes has increased by 5 times, so are the expenses. As per Ummey Salma Akter Urmi, assistant chief coordinator of Pother Ishkul, their teaching project was never put to a halt for a long period during this crisis. But due to shortage of funds and human resources, they couldn't take a few classes.