Debunking fake news in Bangladesh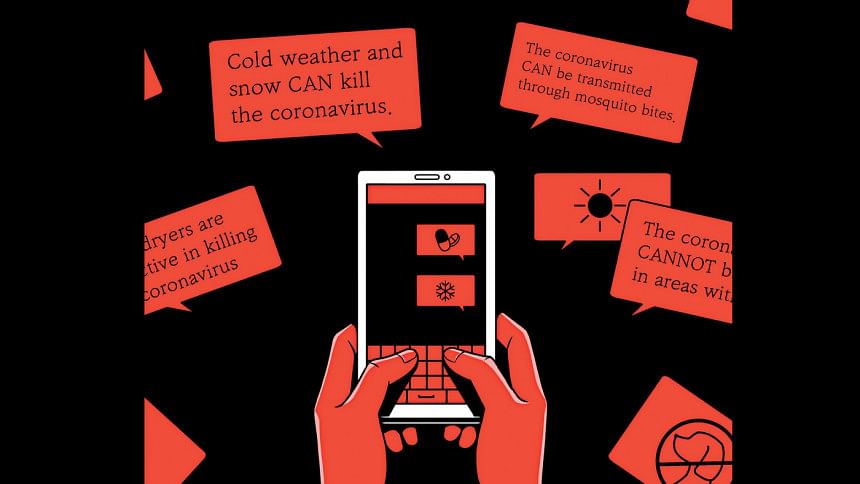 "Due to the COVID-19 pandemic, we will give out three months of Netflix Premium to help you spend time at home."
"Some country throw covid19 infected bodies into the seas. Advice to stop eating seafood."
"The world is really getting to an end. Dear God pls intercede."
Relax! These are just hoaxes. There are hundreds of fallacious news like these ones that pop up on Facebook, WhatsApp or other social media platforms all day. Identifying a fake story is never easy, especially when it is in Bengali as we don't have a powerful Bangla search engine and there are minimal Bengali contents available to confirm a claim. BD FactCheck, a nonpartisan and non-profit organization has the aim to reduce the level of deception and confusion regarding all kinds of national and international news in Bangladesh by debunking those.
The form of 'Fact Check' is routinely done by the western countries' media. However, this type of urgency is often absent in our media. In Bangladesh, BD FactCheck is trying to fill this information gap and playing a crucial role in tackling the spread of propagandas. The initiative of this fact-checking organization was taken by Zahed Arman in 2016 when he was a graduate student at Edinboro University of Pennsylvania. While doing an assignment on US fact-checking organizations in his Media Criticism course, he generated the idea to establish a similar fact-checking organization in Bangladesh. With the help of some of his friends in Bangladesh who have 8-10 years of journalism experience, he started fact-checking in January 2017 and launched the website on 2nd April 2017 and this day was also the first international fact-checking day declared by the International Fact-Checking Network (IFCN).
If you follow their Facebook page or website, you can see how properly they debunk a piece of news, explain their findings and add all the sources that are relevant to prove their claim. Zahed Arman has shared some of the restrictions that his team faces during any verification of a story. According to him, as the archival system of ours is very poor, and most of the governmental documents can't be found online, it is much harder to conduct such research. Lack of sources and contents in Bengali and less powerful Bangla search engine are also hurdles for them. Developed tools like Artificial intelligence, social bots, and automation don't work in Bengali, which makes this whole fact-checking process difficult.
In these last three years, they have debunked thousands of hoaxes that promote political restlessness, religious extremism, communal hatred or other fallacies. We cannot help but appreciate their relentless efforts to unfold the false stories like "Royal Palace confirms Queen Elizabeth tests positive for coronavirus", "Vladimir Putin has dropped 800 tigers and lions all over the country to push people to stay home", "Police are beating ordinary people during the lockdown in Spain", and many more during this COVID-19 pandemic.
Anyone can request to recheck any news by messaging them on their Facebook page 'BD FactCheck' or by posting the link on their Facebook group 'BD FactCheck Community'. You can also contact them through their website and ask for a query. The diligent team is always there to help you out as much as they can.