Beat unemployment in the post-Covid future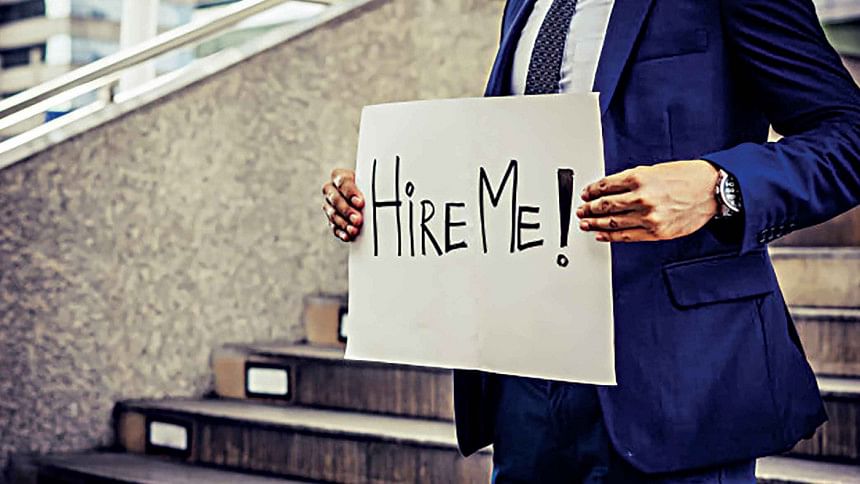 Have you noticed the companies making headlines frequently during the pandemic? Some have gone under; in a way nobody could forecast before. Some have risen from the ashes, with ideas nobody seemed to believe in. With Elon Musk becoming the richest person on earth surpassing Jeff Bezos in January 2021, traditional business practices are proving to be inefficient and why not? We don't work the way we did before. We're trying to put every extra hour into getting more work done in a day, thanks to work from home. Odd hours are now working hours for some. While the nature of work has become remote and easy to attend to, the pandemic has made it equally difficult for jobs to stay around. This is resulting in a polarization between increased productivity and decreased retention of the workforce. People who generally work hard are working harder, and people who want work are wanting harder. This signifies a loss of capacity and efficiency that will cost a generation its flight.
 According to the Bangladesh Bureau of Statistics (BBS) 2019 report, the unemployment rate in Bangladesh is 4.19 per cent. Experts and economists are predicting that the rate will jump in the coming years. According to a World Bank report, one of every three graduates remain unemployed in Bangladesh. That means, 1 in every 3 graduates are failing to find themselves fitting into the job market. What if it didn't have to be the case? What if we could focus on building capacity instead?
A common excuse in Bangladesh is the lack of universal opportunity. It is widely believed and perceived that privilege is resource, hence less privilege means less resource. While it is true in a general sense but the meaning alters when it's seen from the perspective of education and professional development.
With the widespread use of technology, more opportunities are available to the ones who explore more of it. In this case, less privilege isn't a barrier, it is only a starting point of the quest to build capacity. In the post-pandemic world where employers are shifting towards fast-paced dynamic organizational cultures through integrating technology, catching up with it will be the difficult part.
Thanks to Covid, we now know how to work efficiently, as we've been able to cut meetings short and found newer ways to manage projects and continue with online classes. Convenience can be addictive with the rate of productivity being the same so we can all expect for some of these practices to last. But how should one prepare for it?
Get familiar with tech tools:
According to Weforum, by 2025, 97 million new roles may emerge that are more adapted to the new division of labour between humans, machines and algorithms. While Bangladesh buckles up to transform digitally, the workforce has to keep up with the changing dynamics of the job market. Tech-driven solutions have proved to boost productivity in this crisis and so, being more familiar with them can result in a better performance, virtually. The more we understand it, the better it works for us.
Communication and writing skills
With more meetings becoming emails and IMs, the formal communication procedure has seen its fall. But this also means more emails will need to be sent, regular communication will need to be maintained. With better communication and writing skills, misunderstandings can be avoided. Composing concise and clear messages will save time and ensure efficient communication.
Being open to learn
Clearly, the future of work will not be about college degrees; it will be about job skills. Now is our opportunity to steer those without college degrees toward successful careers and increase diversity amongst our workforce. If we shift our focus from degrees to skills, we'll enable a bigger workforce that represents the diversity of our populations, and will help close the all too familiar opportunity and employment gaps. This will mean transitioning to always-on skills-based education and employment infrastructure that embraces not just credentials and certification but fitness-for-job and employment as outcomes. Learning more than what's required can help build a skill-set required to build more capacity eventually. Finishing your enrolled courses from Coursera is actually a good idea now.