Gazi Mazharul Anwar penned his last song two days before his death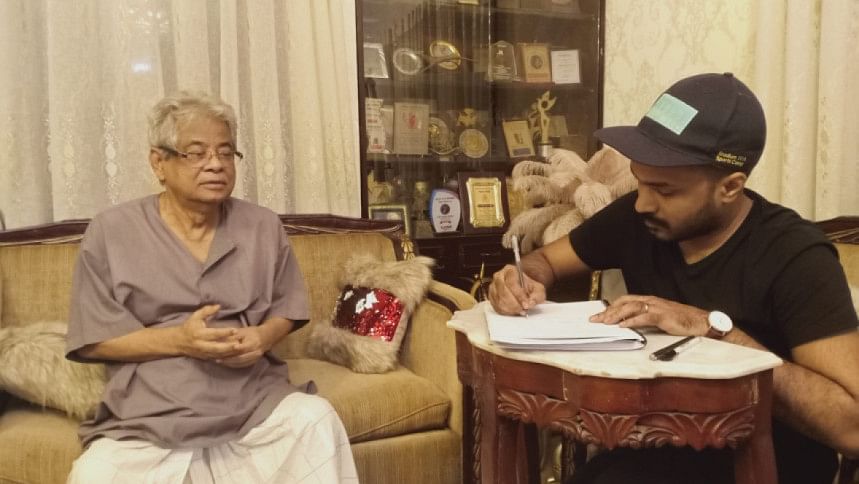 Legendary lyricist, director, producer and screenwriter Gazi Mazharul Anwar, who passed away on Sunday, leaving behind a legacy of his extraordinary work of over five decades, penned a song just two days before his demise.
Even in his last song, "Sob Nodir Dheu", the gifted songsmith penned words that reminded us of his brilliance in the genre and his internal philosophy of life, said musician Apu Aman, who composed it along with the legendary musician.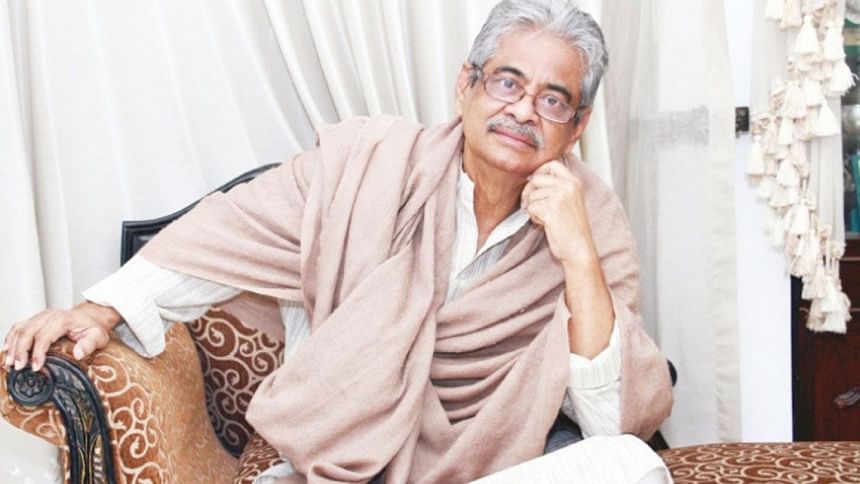 "I had a great friendship with Gazi Mazharul Anwar. I often used to visit him and talk about music. On my last visit on September 2, he was muttering a few lines repeatedly even though he was not feeling well," said Apu while talking to The Daily Star.
"I offered to write it for him and composed the song on a harmonium right away under his supervision. It is a great honour that I had the opportunity to compose his last song. I am equally sorrowful that I would not be able to be around such a gifted musician anymore," Apu said.
"I think his family should get to decide who will sing Gazi Mazharul Anwar's last song. As they are going through a difficult time after his demise, I will talk to them once the situation gets better," he added.
A few lines of his lyric are, "Sob Nodir Dheu Bondhu, Somantale Chole Na; Hazar Matha Thukle Paharer Borof Gole na," which loosely translates to, "Life flows like a river, inadvertently and on its own course; Life is also like a mountain, enduring and unconquerable." 
Gazi Mazharul Anwar composed over twenty thousand songs during his illustrious career. Three of his songs have made it to BBC's list of twenty best Bangla songs of all time. The Ekushey Padak awardee and multiple-time National Film Award winner passed away recently after long being suffering from acid reflux.