Life-threatening sea journey
Mouhamad's journey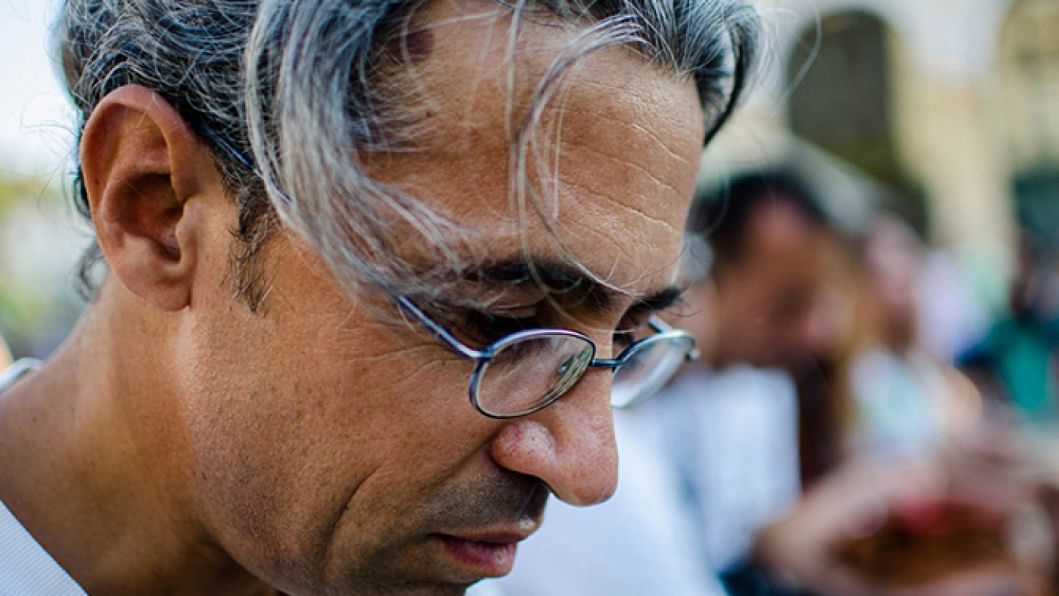 Mouhamad, a 40-year-old dentist and poet, lived in Aleppo, Syria, for many years. In his dental clinic, he offered free treatment to those in need, especially ex-political prisoners. He witnessed a mortar attack that killed 27 persons in September 2012.
"That day, I survived just by chance, because I had closed my clinic half an hour earlier. Like in a traditional Kurdish legend, I received three golden eggs which grant me three wishes. The first one saved me from the bombing, and the second helped me to flee to Iraqi Kurdistan. In January 2013, after passing 20 different checkpoints, I managed to enter Iraq, along with my wife and two children.
My house and the big library still exist. But my brother Nouri did not survive. One and a half years ago, he was killed during his military service. For many months, I imagined the shots rattling into Nouri's head. I had already left Syria, so I wasn't able to take a last glance at his body.
At the beginning of April 2014, I left from Iraq to Istanbul, Turkey, where I made a deal with a smuggler for 2,200 Euro. My wife and children stayed there, to be spared the dangerous journey.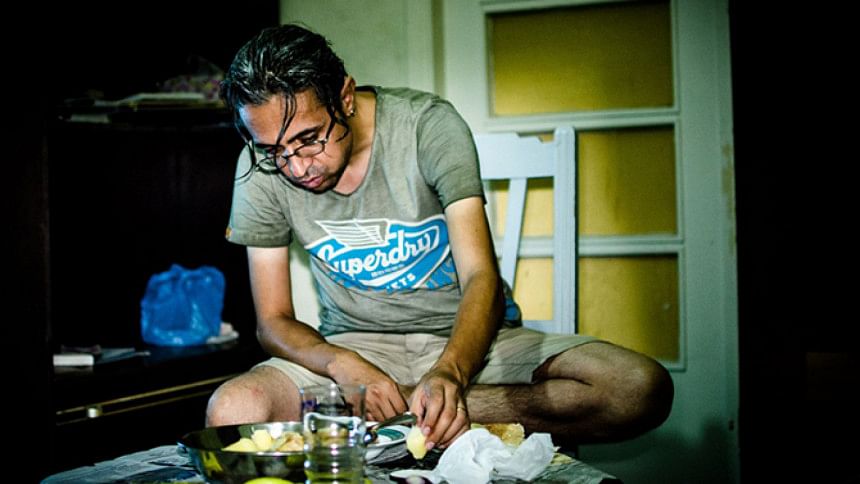 On July 3, along with other 11 Syrians, I took a bus to Bodrum. There, in a hostel, we hastily wrapped our documents with tape and hid them inside our underwear. We received a call from friends, who told us how the smuggler had forced them at knife point to board a rickety boat. I only had one golden egg left, and it broke it without hesitation:
Once on board, the first time our fiber glass vessel was hit by the waves, it started to wreck. At 2:30 in the morning, the engine suddenly stopped. The deadly silence around us was creating a funeral atmosphere… The sea was terrifying. Terrifying and blue – more blue than it should be. At 5 am, we managed to call the Greek coastguard, which took us to Kalimnos. Three days later, we were released with a six months permit."
And Mouhamad really meant it: in September, he reached Italy by boat along with 25 others. One week later, he entered another EU country further north, where he applied for asylum and has been living ever since in a camp for asylum seekers.
"My fear, is to wake up one day transformed – as in Kafka's book – into a huge insect, willing to accept anything to survive… War creates slaves of anger. During my short stay in Athens, I found it a fascinating place, even though I don't know how to love another city, apart from Aleppo. The Greek capital is already part of my first novel, which I hope to finish now that I have found somewhere to settle down".