Work ethics in modern workplaces: The dos and don'ts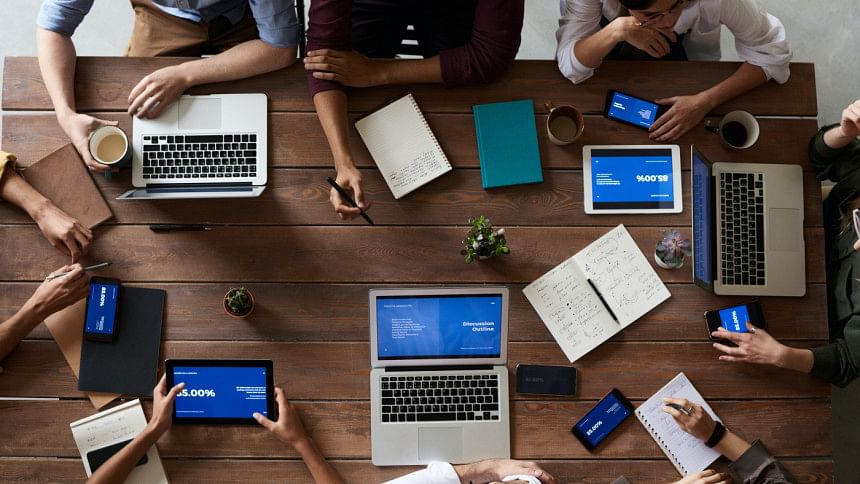 Work ethics are more important than ever in today's fast-paced, competitive business environment. Not only do they set the tone for how employees behave towards one another and the company, but they also play a crucial role in the success and reputation of a business. Regardless of the industry you work in, you should always maintain some crucial ethical practices. Here are some essential modern workplace work ethics that everyone should be familiar with. 
Be punctual and reliable 
Punctuality and reliability are among work ethics' most basic yet essential aspects. This means showing up on time for work, meetings and appointments, as well as being reliable in completing tasks and meeting deadlines. This not only shows respect for colleagues and the company but also demonstrates professionalism and commitment to the job. 
Staying focused is key to maintaining this. According to Mir Shahrukh Islam, Managing Director & CEO of Bondstein, "Maintaining focus and being rational always helps one uplift their performance and create a mindset for collaboration." You can also build a good rapport with your colleagues if you're seen as a punctual and reliable individual. 
Behave appropriately 
Inappropriate behaviour in the workplace can take many forms, including harassment, discrimination and unethical conduct. It's important to remember that the workplace is a professional setting and that inappropriate behaviour will not be tolerated. Inappropriate behaviour must be reported to management or HR as soon as possible. 
"A healthy and respectful work environment is essential for productivity and success. Inappropriate behaviour has no place in the workplace and should be dealt with swiftly and decisively," shares Sanzida Sayedul Surma, a specialist engineer of a local telecommunication service provider. According to her, everyone is responsible for speaking up and ensuring that the workplace is free from harassment, discrimination and unethical conduct. 
Communicate effectively 
Effective communication is another crucial component of work ethics. This means communicating clearly and concisely, listening actively to others and being open to feedback. It's important to remember that effective communication is a two-way street, and it's up to individuals to ensure they are understood and understand others. 
Communication is the foundation of both personal and professional successful relationships. When our thoughts are conveyed, effectively listened to and understood by others, we are better able to collaborate and achieve common goals. Proper communication is also the best way to maintain healthy workplace relationships and even build long-lasting friendships with coworkers.
Show respect for others 
Respect is an integral part of work ethics, and it's essential to respect colleagues, supervisors, and clients. This means being polite, courteous, and professional, even in disagreement. "Integrity and good work ethic are stepping stones for creating a legacy," says Shahrukh. According to him, these are the most important traits to build a strong personality in workplaces, which can lead to both personal and professional success. 
Conduct professionally 
Unprofessional conduct can take many forms, such as being rude or disrespectful to others, engaging in gossip or spreading rumours, or failing to maintain confidentiality. It's important to remember that conduct reflects not only on specific individuals but the company as a whole and that unprofessional conduct will not be tolerated. 
Another aspect of professionalism is a display of work ethic. No matter who you are communicating with, be it a senior colleague or a coworker who is just starting out, maintaining professionalism in all aspects will pay dividends. This is more the case when going up the ladder in your career, as a work ethic like this stands out and works as a brownie point. Shahrukh warns that an average work ethic could be a potential deal breaker in progressing one's career. 
Maintain a positive attitude 
A positive attitude can go a long way in the workplace, and it's crucial to maintain a positive outlook even when things get tough. This means being flexible, open to new ideas and willing to lend a helping hand to colleagues. A positive attitude helps create a positive work environment suitable for everyone. 
A positive attitude can and does make all the difference in the workplace. It's not always easy to stay positive, especially when faced with challenges, but it's crucial to maintain a constructive and solutions-focused mindset. Surma suggests approaching every situation with a can-do attitude as it helps to bring out the best even in difficult situations. 
While maintaining most of these work ethics can seem like a no-brainer, their importance cannot be emphasised enough. If you're new to your workplace and looking to make a name for yourself, make sure you follow these crucial work ethics to a tee and stand out for your work and professionalism.