Cover Story
Why Bangladesh absolutely needs a 4-day work week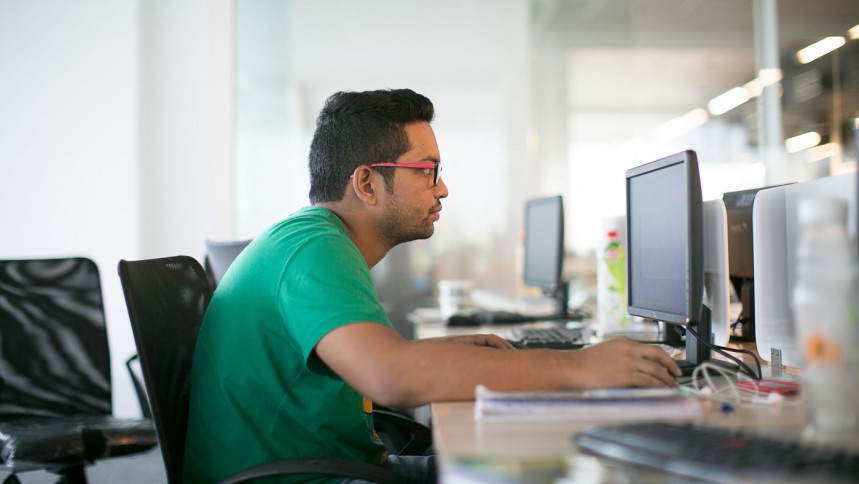 According to section 102, clause 1 of the Labour Act 2006 of Bangladesh, an adult may work up to 48 hours a week. Furthermore, clause 2 states that the employee may work up to 60 hours a week; following section 108, which states any employee working more than 48 hours is entitled to payment for overtime. Now, the question is, are Bangladeshi companies following this rule? No.
Common problems
With time cases of overworked employees surfaced. Companies implement ways to increase employee efficiencies. Incentives like "Employee of the Month" encourages an employee to minor extents. In turn, they only end up overworking. Providing incentives that harm employees only decreases their productivity. From top-level management to the labour class everyone is either overworked or underpaid.
Overworking causes a person mental and physical distress. Which pays a heavy toll on the productivity of that person. Now, during the Covid-19 pandemic many small businesses went down; Small and Medium-sized Enterprises, SME's barely paid their employees. Even the big guns suffered losses. To cover up these losses the big companies and the SMEs that did not go down are now overworking every employee. Those who lost their amply paying jobs are now settling for half their past wage.
Considering all those, the 4-day work week is the only feasible solution. Despite all the positive incentives, they failed and had a negative impact. This is where the 4 day work week will prevail and here's why.
Increased productivity
Overworked employees are unhappy. To extreme extents, they suffer from depression. All of these lead to decreased productivity. But a proper 36-hour work week will allow an employee to recover from the hectic work. They will feel refreshed and will work efficiently. As per the recent global trial run of the 4-day work week, employees felt approximately 45% less distress while working. Their productivity did not go down at all. This also allowed them to balance their work and personal life properly
Coping with post-pandemic stress
The Covid-19 pandemic changed the habits of people. From working at the office to working from home and finally back to the office again was a real hectic journey. Major changes in 2 year period were tough to deal with. Especially with companies trying to make up for their losses employees end up overworking. But the 4-day work week is their solution. This will help them breathe, to sustain themselves. They can cope with their hectic work schedule and retain productivity.
Morale boost
Now, when an employee sees the organisation doing everything for an employee, they feel motivated. This sort of decision is a big morale boost for an employee. When an employee is motivated and happy their workflow increases, and they get more work done in a short period. They are more encouraged to work. This would lead to employees being more innovative and implementing creative ideas into the workplace.
100-80-100 is a win-win
To elaborate, 100-80-100 means employees receiving 100% of their salaries while giving their 80% of the time to the company, and the productivity is still at 100%. Now, this is a win-win for companies and employees. Employees are happy with full payment and less time. On the other hand, the company gets 100% productivity of an employee and, thrives.
A big step into the future
With Bangladesh reaching for the 4th industrial revolution, 4IR, the 4-day work week will be a big game-changer. This allows companies to automate manually done activities. With current technological advancements, many activities like recruitment process can be automated. Time will be shortened and all will be done with a click of a button. That way, employees won't have to run around to get documents signed, the automated process will take care of it.