Where to learn new languages in Bangladesh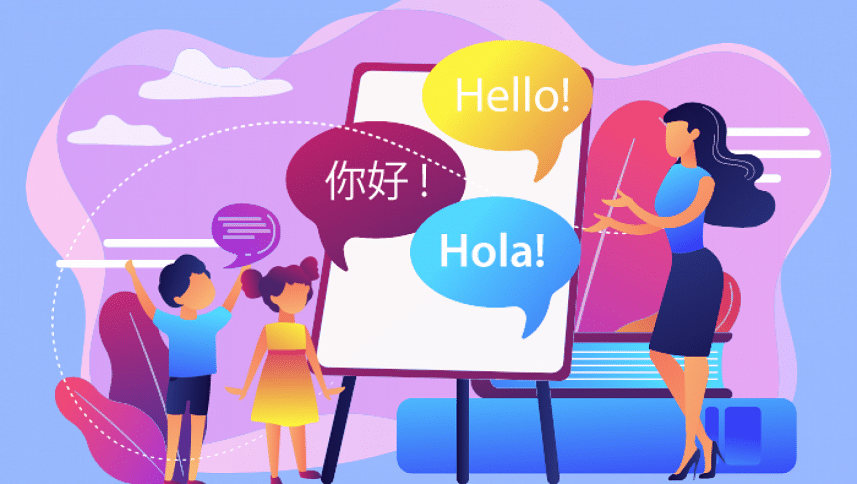 Language is what connects the globe in the most basic way - communication. When you can speak to people in their own language you deepen connections and understanding. A new language is not only a gateway to another culture, but also a fun way to boost your skills and proficiency at academic and professional life. So, let's take a look at some fantastic language courses in Bangladesh and where to find them!
Institute of Modern Languages (IML)
The Institute of Modern Languages (IML) is an establishment of the University of Dhaka dedicated to teaching various modern languages. At present the Institute offers 1-year non-degree courses (120 hours each course) on Bangla (only for foreigners), Arabic, Chinese, Korean, English, French, German, Italian, Japanese, Persian, Russian, Spanish, Turkish and Hindi language courses. In addition to the above courses, M.Phil, Ph.D. programs and 18-months MA in ELT are available at the Institute. Besides, short courses on various languages are also offered. There are also 60-hours courses available for some languages, alongside Junior and Senior Certificate, Diploma and Higher Diploma courses. The course fees will vary with the language and course you choose. 
Alliance Française de Dhaka
Alliance Française operates under local legislation and is managed by a committee made up of prominent personalities in respective countries. Every year more than 6,000 students learn French at Alliance Française de Dhaka. with about 2,500 students enrolling for workshop courses. The courses for French as a foreign language conform to the CEFR. Alliance Française de Dhaka organises 4 sessions of French courses every year. Each session has a duration of 3 months. There are three age groups: children (9-12), teenagers (13-15) and adults (16+). International exams like DELF, DALF, TCF, TEF and DAEFLE are offered for eligible students. 
Goethe-Institut Dhaka
The Goethe-Institute is one of the most trusted institutions for learning German. It offers a range of courses aiming to teach German successfully for day-to-day or leisure use, as well as professional or study purposes. The contents of these courses are based on the Common European Framework of Reference for Language (CEFR). There are a range of courses from Exam Preparation Courses (Online/Hybrid), Standard Courses (Online/Hybrid) and Intensive Courses (Online/Hybrid) of different durations. The website for Goethe-Institut is very efficient and you can choose the duration and depth of course with a probable cost list.
Shield Language Academy Dhaka
With almost 7 years' experience in language teaching, having trained over 5,000 people to date, Shield Language Academy is now a popular name for language enthusiasts. They offer courses on English, Arabic, French, German, Italian, Japanese, Korean, Spanish, Swedish, Danish, Dutch, Finnish, Norwegian, Polish, Portuguese, Russian, Turkish, Thai. Course durations are 14 weeks (in batch), 4 weeks (crash course), 8 weeks (one on one intensive) and corporate service. 
Japanese Universities Alumni Association in Bangladesh
The Japanese Universities Alumni Association in Bangladesh  focuses on Japanese language courses that are conducted by native Japanese teachers. This language center is supported by the Embassy of Japan in Bangladesh and The Japan Foundation, Tokyo, Japan. JUAAB has been organising classes on Japanese language and culture, as well as Ikebana. Also, it provides counseling services to those who are interested in studying in Japan by an Education Advisor from the Japanese Embassy.
Wings Learning Center
WLC is one of Bangladesh's oldest language training institutions and IDP's IELTS test center. Since its inception, WINGS has helped students to learn English in a professional and academic way and also assists them in developing their spoken English skills to be up to the mark for applying overseas.