These 7 steps will save you money on fuel cost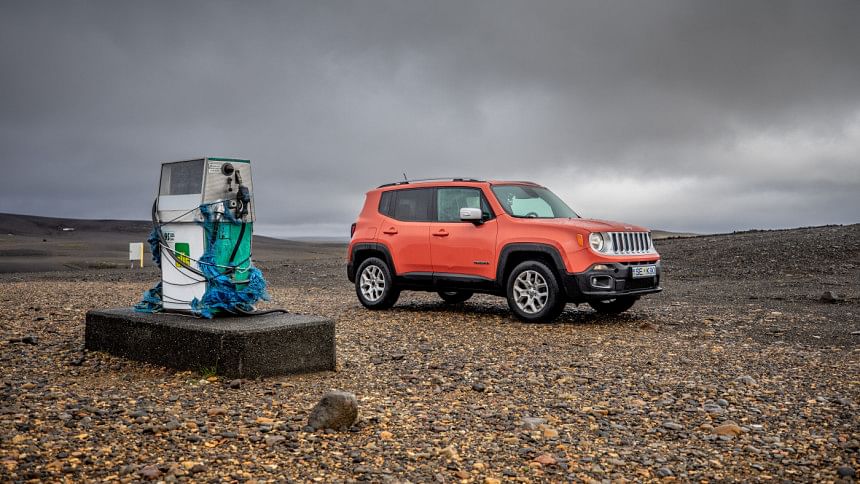 With the recent oil crisis, prices of fuel are at an all-time high in Bangladesh. Commuters and regular automobile users are searching for ways to reduce their transportation costs or find some alternative means of transportation. However, it is possible to reduce fuel consumption using some simple tips and tricks, which can go a long way in not only saving money on gas but also increasing one's car's overall fuel economy. Here are some easy methods to reduce fuel consumption for your beloved four-wheeler. 
Driving style
One of the easiest ways to boost fuel efficiency is by changing your driving style. Start by switching to gentler accelerations. The faster you accelerate, the more fuel the car consumes. Avoid speeding since vehicles use increasingly more fuel the faster they go. Fuel can be saved by lifting your foot off the accelerator early on and coasting down to slow down instead of using your brakes.
You should also avoid driving at high RPMs. For example, a car travelling at a speed of 130 km/h uses about 20% more fuel than one travelling at 110 km/h. On a 10 km trip, this speed and fuel consumption will cut 1.5 minutes from your travel time. Being even a bit wary when driving can do wonders to your car's fuel economy.
Losing weight
Losing all the unnecessary weight in your car can increase efficiency, as it will take less power from the engine to push the car forward. Those with the habit to carry anything and everything in the car's boot like sports equipment and extra items for emergency spares should shed weight to save more gas. This way, you can expect a 2-3% reduction in fuel consumption.
Tire pressure
Check the tire pressure at least once every week. If the tires are underinflated, the car may have more traction, but would not be the most fuel-efficient car out there, owing to higher rolling resistance on the road. Putting more resistance on the tires will also reduce their lifespan as there will be more wear and tear. If the tires are underinflated even by 10 psi, this could reduce the car's fuel efficiency by up to 10%. Hence, it's better to drive with the tires being inflated properly, as recommended by the manufacturer. 
Avoid idling the car
Idling a car can eat away more fuel than people think, as the engine needs fuel to run even if it is idle. A car with a 3000 cc engine can eat away up to 300 millilitres (more than a can of Coca-Cola) of fuel for every 10 minutes it stays idle. Until or unless the car has an idle start-stop function, it's best to turn off the engine when you stop for over two minutes. 
You should not turn off the engine too often in slow-moving traffic, since doing so can put a lot of pressure on the engine thus burning more fuel. To reduce fuel consumption further, plan your route carefully before starting the journey. Avoid the worst peak traffic jam and use Google Maps to stay updated on traffic data.
General maintenance
Keeping up with general maintenance can make the car more efficient, not to mention can save you unnecessary fuel usage as well. Many drivers often do not maintain their routine leading to costly kilometres per litre. Change oil and oil filters as suggested by the owner manual. 
Change air filters and spark plugs when needed, and have the wheels properly aligned and balanced. Take your car to the mechanic or dealership for a general tune-up whenever required. Doing so can potentially address issues that affect efficiency or fuel consumption. Identifying such problems beforehand can save you some valuable bucks for petrol.
Track fuel consumption
Tracking your consumption is important to reduce the monthly expenses on fuel. This can be easily done by checking how far you've driven since your last refuelling stop and dividing the kilometres driven by the amount of gas you bought in litres. This will help keep track of the car's mileage and whether the mileage is more than what you would expect. 
Manually tracking the fuel consumption can also help you understand how far your car can go without filling the tank. As such, you can challenge yourself to refill as rarely as you can, subsequently reducing your monthly costs.
Driving with the air condition off
The AC powers itself using the engine which does consume fuel as it puts an extra load on the engine. There is a direct relationship between fuel economy and AC because the engine directly runs the AC compressor. The AC eats up to 20% more fuel than any other auxiliary feature in a vehicle, hence driving with the AC turned off can provide good results for fuel economy.