Is Starlink coming to Bangladesh?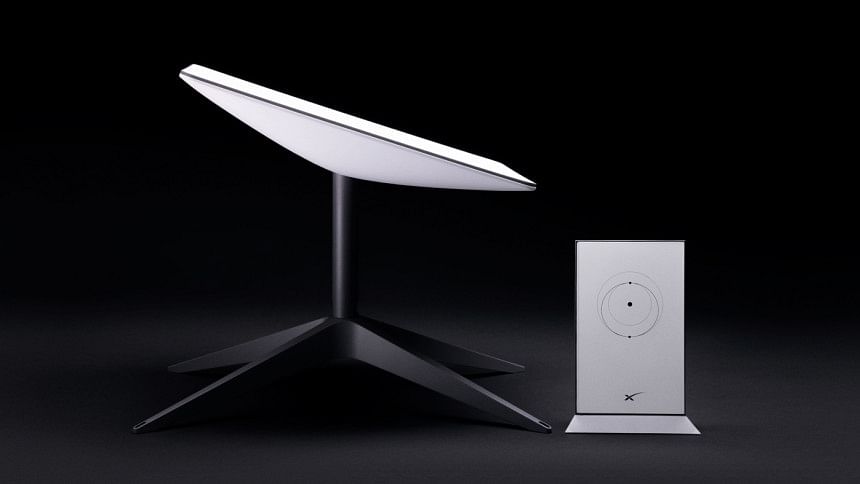 As per latest reports, SpaceX officials have come to Dhaka to strike a deal with Bangladesh's ICT Division in officially launching Starlink internet connection in the country. While there hasn't been a lot of concrete information yet from the ongoing discussion, everyone is left to wonder one crucial question: is Starlink really coming to Bangladesh?
On June 14, ICT Division had a meeting with Mathew Dunn, Senior Director, Global Business & Government Affairs, Joel Meredith, Manager, Global Government Affairs and Parnil Urdhwareshe, Manager, Global Licensing and Activation from SpaceX, discussing the opportunities of digital connectivity and how cutting-edge technologies like Starlink satellites can be useful for Bangladesh. They discussed about utilising Starlink in e-health services for remote areas, connecting Rohingya community and our hilly areas.
Back in May last year, Starlink officially began to take pre-orders from 32 countries, including Mexico, Germany, France, India, and some parts of the US. To the surprise of many local enthusiasts, Bangladesh was included in the list as well. As per information from the official website of Starlink, the satellite internet service was expected to launch services in those select countries - including Bangladesh - by 2023. 
With official talks now underway, we may be on the path to having Starlink internet for our own homes. 
What is Starlink?
Starlink, a project led by Elon Musk's SpaceX, has been garnering significant attention worldwide for its ambitious plan to provide high-speed internet access to even the most remote and underserved regions of the globe.
The internet connection provided by Starlink is boosted via overhead satellite dishes, which, alongside an accompanying router, is given to anyone who has subscribed to Starlink's service. The user is then able to set up the devices on their own, and, according to the company, will be able to receive uninterrupted, high-quality broadband connection straight from signals sent from space. 
A Starlink subscription also comes with an Android/iOS app that is designed to help users find the ideal location to mount the satellite dish. As the dish is used to receive the satellite signals, it is recommended to install it on an open space, like a rooftop or a backyard. 
Starlink in Bangladesh?
If the Starlink internet is really coming to Bangladesh, we might see a new era of high-speed internet in the country, as Starlink internet is designed to be more effective in remote places or areas with little existing internet connectivity. 
As per Starlink's website, users report a typical download speed of 25 to 220 MBPS, with majority reporting an average of over 100 MBPS. Upload speeds are said to be around 5 to 20 MBPS at most times. 
When Starlink pre-orders were first launched in the country, the website stated a deposit fee of $99 whenever selecting Bangladesh as the service address. However, the recent report adds that Bangladeshi officials will also be discussing if a special pricing will be available for this brand new internet provider.