Pursuing double majors: important factors to consider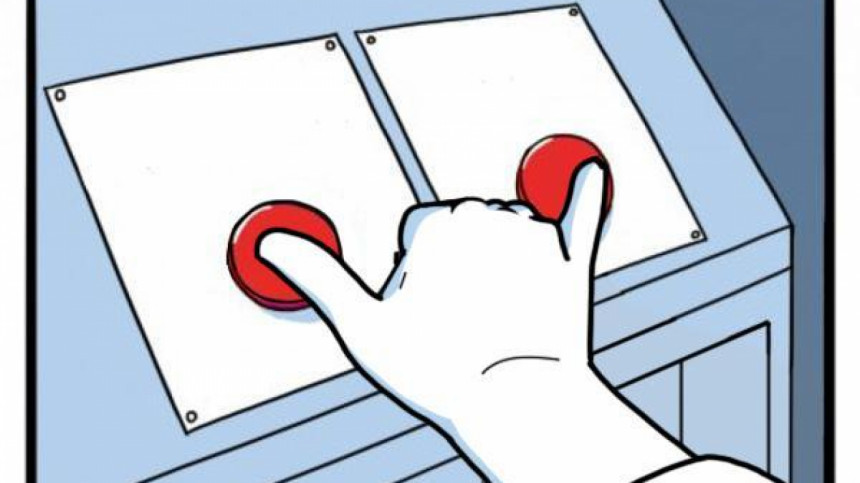 A double major means pursuing two distinct degrees simultaneously for one complete bachelor's degree. Currently, only a few reputed private universities allow their undergraduate students to pursue a double major in Bangladesh. The decision to pursue or not to pursue a double major impacts their university experience and plays a major role in shaping their future. Therefore, it is essential to consider vital factors in order to make the best possible decision that aligns with their long-term aspirations. If you're considering pursuing double majors, here are some important pointers to keep in mind.
Are you determined? 
University can be challenging, even if you are studying for one major. The stress nearly doubles when you have to do twice the coursework, making it incredibly challenging to balance life and studies. According to Obydullah Al Marjuk, a senior lecturer at a country-leading university, the rigorous determination required to complete a double major is not everyone's cup of tea. Students often do not think about whether their determination is strong enough to survive through the process. One key question that helps to get a sense of their true determination is to consider the worst-case scenario and then simulate whether the student can still make it through the hurdles. "Your priority should be to build yourself rigorously. Only when you have that true commitment should you sign up for a double major," says Mr Obydullah. 
What are you trading off? 
While some students will have to spend more money on their tuition fees, many others will need more than their estimated graduation time. For some, it may also mean giving up a year of professional experience or just generally cutting down on other external activities. The value of all these trade-offs differs among individuals. Thus, students should carefully consider everything they need to give up before confirming whether they will be content in the long run. If students are clear about what they will have to lose when they sign up for a double major, this will also make the navigation easier. That way, their losses will not come as a shock but as expected events that they are prepared to handle. 
Does this help you get jobs?
A double major would equip you with more knowledge and skills in most instances. More often than not, employers appreciate individuals with more than one specific set of knowledge, and in today's work culture, cross-team collaboration is more critical than ever. For instance, Munzeleen Sarwar, a student, is pursuing a double major in Finance and Accounting because according to her, many finance-related job openings prefer accounting skills. Munzeleen believes her pursuit of the Finance-Accounting double major will help her stand out from the applicant crowd. It is worth noting that a double major does not guarantee a job - it just increases the possibility of a well-rounded individual. 
Is a master's degree better? 
When it comes to the dilemma of choosing to pursue your second major in a subject that you could potentially pursue a master's degree in instead, it is necessary to understand the functions of these degrees. An undergraduate degree offers an intensive, comprehensive and insightful scope of the major. However, a master's degree, although in most instances covers the core concerns from basics to advanced level, does not necessitate the required time to build up a solid foundation as much as an undergraduate degree can. This is inherent because a student spends, on average, at least four years in their undergraduate studies compared to an average of one year in master's studies. 
Are you in doubt?
It is perfectly normal and often very common for students to be in doubt about such a crucial decision in their lives. Raian Hossain, a lecturer at a country-leading university, says, "You need to garner more information, such as course descriptions, to develop clarity in your thinking." The students may take help from their assigned advisor, concerned department facilitator, practitioners and seniors in the university to understand the description. They can find contacts and information on their university website or at the relevant department's office. "If you like two majors, you may certainly consider pursuing them to save yourself from future guilt," adds Raian Hossain. It is not uncommon for graduate students to complain about what they would have done differently. If they pursued both of their desired options, they would at least know they had tried and, therefore, would be less harsh on themselves. Ultimately, you need to weigh in on your choices before making the shift.