New year resolution: Rounding up our top picks for fitness apps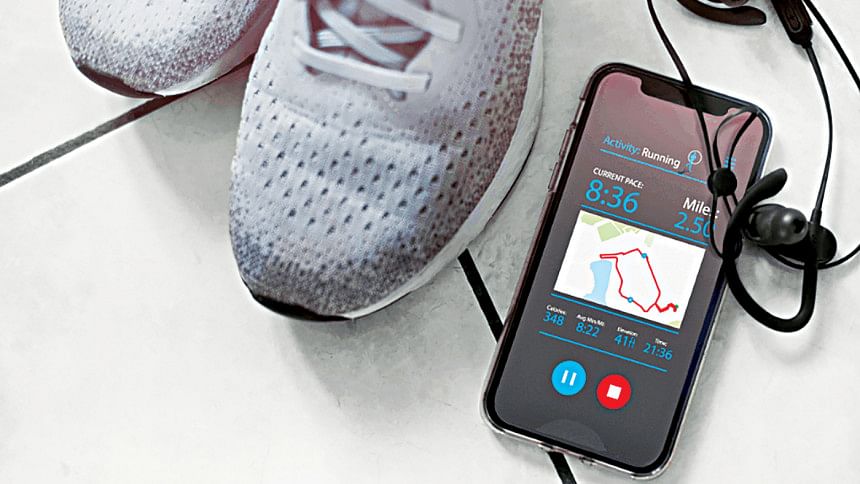 Almost a week into 2022, freshly entered with the goods and blues of yet another year, many of us are beginning to make a list of new year resolutions. For the majority here, the most difficult resolutions to stick to are often regarding fitness, dieting, and healthy eating. If all this sounds familiar to you, read on for a roundup of these top fitness apps to help you to stay in tip-top shape as a brand new year begins.
MyFitnessPal
MyFitnessPal has gained huge popularity among its users worldwide for its easy accessibility and seemingly endless capabilities. It features a robust food and activity database and easy-to-use logging and tracking tools. The database includes over 11 million food items and integrates well with other apps and devices, which provide more than 350 workouts.
It logs exercises stats and records calorie intake, assists in changing your habits by letting you customize each of its assets and meet personal health goals. The restaurant logging option will guarantee that no calory goes uncounted when you are out eating.
The app can be downloaded for both Android and iOS for free. For unlimited exciting features, you can switch to the premium version.
8Fit Workouts and Meal Planner
This app will allow you to set a custom workout and diet plan.
It includes a guided program that helps you eat better, lose weight, or get fit with a variety of personalized meal plans, workouts, and content that explains how different nutrients and workouts benefit you, reminding you daily to stick to your plan.
JEFIT Workout Planner
If you hit the gym regularly for your workouts, JEFIT Workout Planner Gym Log is your go-to. It is a mobile and web-based app that is ideal for anyone who struggles to stay on track during their fitness journey, specialising primarily in strength-training activities with a limited focus on other activities.
This Google Play Editor's Choice App allows the user to create customizable weight-training sessions and track workouts with friends. It also offers peer support through a substantial community of subscribers to keep you motivated. The app also times your breaks for you and analyzes nitty-gritty elements into tangible data for maximum efficiency.
Google Fit
Google Fit is a very popular workout tracker app developed by Google. It uses sensors in a user's activity tracker or mobile in order to record fitness activities.
It marks the speed, pace, route, elevation, etc., and shows the real-time stats of the user's running, walking, and riding events. This activity tracker app can sync and import data from other fitness monitoring apps too.
Google Fit is a prominent competitor among other apps because there aren't any paid versions at all. It simply is the best free workout app with zero in-app purchase ads.
Sworkit
Sworkit is great for beginners as it offers an easy way to find workouts, learn new exercises, set personal goals, and create a regular fitness routine. It has become a fan favourite on iTunes and Google Play for its pliable offerings: select your goal from strength, cardio, yoga, or stretching categories.
You can pick from sets of curated classes for monthly challenges, different skill levels, and specific trainers. You can just punch in the amount of time you have to work out, and the app will automatically create a perfect workout for you. Sworkit also offers personalized one-to-one trainers and easy inter-app integration among devices.
Unlike most apps, this one doesn't offer food tracking or nutritional guidance. It also requires a subscription fee after a free trial period for full access.
Adidas Running
Adidas Running has the best running apps on mobile. The platform maintains apps for water intake reminders, a HIIT workout planner, and healthy food recipes.
There are individual exercise apps for things like push-ups, cycling, and pull-ups. It rounds it all with a sleep tracker app and even an individual timer app. Some of these apps are free, others cost from monthly to yearly basis from premium experience. There are tons of features in all these apps.