A love letter to Cricket 07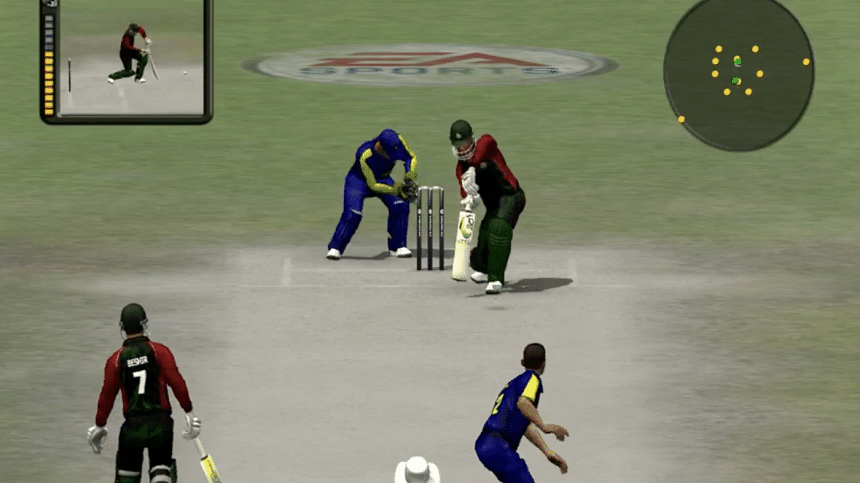 For most of the West, EA Sports is synonymous with franchises like FIFA and Madden NFL. But venture a little eastward, especially into the heart of South Asia, and you'll discover a cultural phenomenon that remains etched in our collective memories: EA Sports Cricket 07. 
Ah, Cricket 07. A game that isn't just about the sport but is a piece of nostalgia, wrapped up in the soundtrack of our youth and countless hours spent mastering the perfect shot. For a generation that grew up in the late 2000s, it was the closest many of us came to donning national colors and stepping onto the hallowed greens of Lord's or the vibrant pitches of Sharjah.
The late 2000s marked a time when the Tigers, Bangladesh's national cricket team, were emerging as a force to be reckoned with on the global stage. And for many of us, our ardor for the sport was lived and relived not just in front of television screens, but also on our PCs and PlayStations, guiding our team to virtual victory.
Cricket 07 wasn't just a game; it was an experience. The graphics, for its time, were top-notch, and the gameplay was engaging. But some of the true joys of Cricket 07 were its imperfections. Who among us can forget the notorious misspellings? Remember Mashef Mortaz (Mashrafe Mortaza) or Mustafa Rahmin (Mushfique Rahim)? These idiosyncrasies, instead of deterring us, became cherished quirks. They were conversational icebreakers, providing us with countless chuckles and shared memories. These errors, rather than detracting from the game, added a unique charm that is fondly remembered to this day.
Then there was the music. Oh, the music. The heart and soul of any game, beyond its graphics and gameplay, often lie in its soundtrack. For Cricket 07, the music was not just an accompaniment; it was an integral part of the experience. The playlist was a curated blend of tracks that resonated with the spirit of the game and the times.
The music of Cricket 07 became for anthems for an entire generation. They weren't just background tracks; they were the soundtrack to countless memories. Many of us can still recall those melodies, a sweet reminder of simpler times. Many of us might not remember our first run or wicket in the game, but we can undoubtedly hum along to the tunes that played in the background. Songs like 'Monster in a shirt' by Headland, or 'Toura Toura' by Cheb i Sabbah became instant hits that defined an era.
But beyond its quirks and soundtracks, what Cricket 07 offered was a sense of belonging. It wasn't just a game; it was an experience. Through it, rivalries were born, friendships solidified, and for many Bangladeshi youngsters, it was a source of national pride. We could take on the stalwarts of cricket and prove our mettle, even if it was in the pixelated universe of a computer screen.
To say that Cricket 07 was the defining sports game of its time wouldn't be an overstatement. For enthusiasts, it was a way of life. In a pre-Facebook, pre-Instagram era, it was our social network, our way of connecting, competing, and celebrating. In an era before the dominance of mobile gaming and the rise of esports, Cricket 07 was a beacon for sports gaming enthusiasts. It was more than just pixels on a screen; it was a bridge to a world where we could be the heroes, where we could lead Bangladesh to World Cup glory, and where we could live out our cricketing fantasies.
In the age of today's sophisticated games, with graphics so sharp they could cut glass and gameplay mechanics that mirror real life, it's easy to dismiss Cricket 07 as a relic of the past. But for those of us who spent countless hours crafting our dream teams, strategising over bowling orders, and rejoicing at every boundary, the game will forever hold a special place. It was a game that captured the spirit of a nation on the rise, a game that brought joy to countless households, and a game that, even today, evokes a deep sense of nostalgia.
In an era defined by simplicity and sheer passion, Cricket 07 wasn't just a game. It was our companion, our confidante, our virtual playground. And as the sun sets on the dusty pitches of our memories, one thing remains certain: for a generation of cricket enthusiasts, especially in the heart of Bangladesh, Cricket 07 will forever be our cherished innings.